(BPT) - Atrial fibrillation (Afib) is a common cardiac arrhythmia, or heart rhythm disorder,[1] with an irregular and often very rapid heart rhythm. Afib is incredibly common, especially in older persons, and adults over the age of 40 have a one in four lifetime risk[2] of developing the condition. Today, around 6 million people in the U.S. have Afib, and the Centers for Disease Control and Prevention (CDC) projects that by 2030, this number will double to 12 million.[3] Even more concerning is that there are up to 1.5 million adults living with Afib who don't know they have it.[4]
Potential Risks of Afib
Some people are aware of Afib the second they have an episode – they have symptoms of a heaving heart or palpitations. But others may have no awareness that they have Afib, with approximately one in three Afib patients experiencing no symptoms at the time of diagnosis.[5] But even if you can't feel it, Afib can cause silent and ongoing damage to your heart,[6] making awareness and early detection vital.
Untreated Afib can lead to high-stakes health consequences, including a fivefold increase in risk of stroke[7] (and more severe strokes) and a threefold increase in heart failure.[8] Afib is responsible for one out of every seven strokes,[9] hospitalizes half a million people every year[10] and leads to 160,000 deaths per year.[11] Delayed diagnosis and treatment of Afib directly leads to these complications, but they can be prevented with prompt, clinically-proven, and widely available treatments.[12]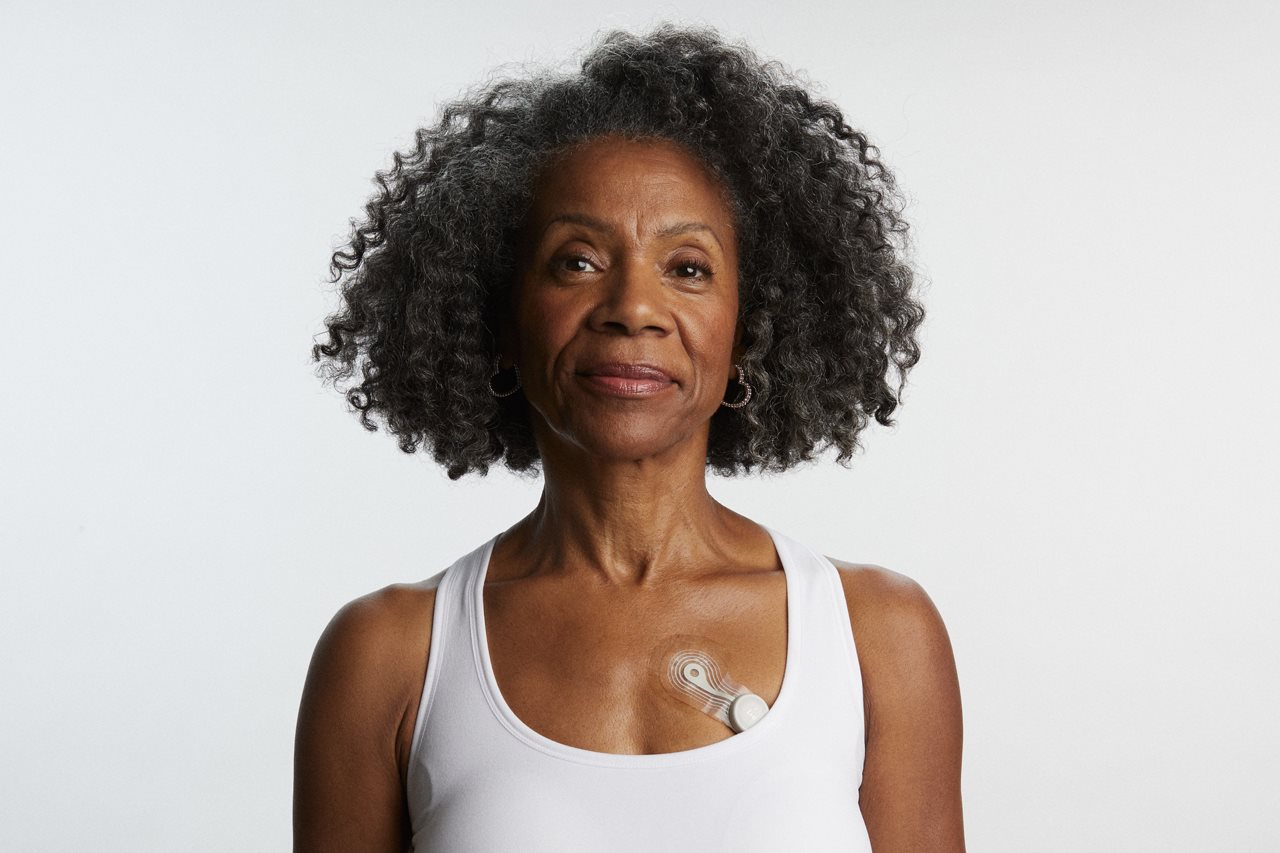 Getting Diagnosed Is Critical…
While Afib is treatable and treatment goals will vary based on your specific condition, you first need a diagnosis.
"Afib can be treated, and its complications can be prevented – which is why early detection and treatment are crucial. It's important to raise awareness of Afib so we can help people get diagnosed and treated before they face the serious health consequences of Afib," said Mellanie True Hills, founder of StopAfib.org and creator of National Atrial Fibrillation Awareness Month.
…But Hasn't Always Been Easy
The path to Afib diagnosis hasn't always been easy. It wasn't long ago that you needed to be in the hospital to see a doctor and get an in-clinic electrocardiogram (ECG) to find out if you have Afib. Because Afib symptoms often come and go, and because the ECG needs to capture the exact time you are in Afib, getting a diagnosis has sometimes meant getting repeat ECGs or that the condition was missed altogether.
Today, doctors still widely use Holter monitors. These are wired, clunky devices that were introduced in the 1960s and are worn for 24 to 48 hours. Clinical studies have shown that the longer the recording period the better[13] – because again, Afib often comes and goes with some people going days or weeks without an episode. In fact, three out of four patients using a Holter monitor do not get a diagnosis on the first test.[14]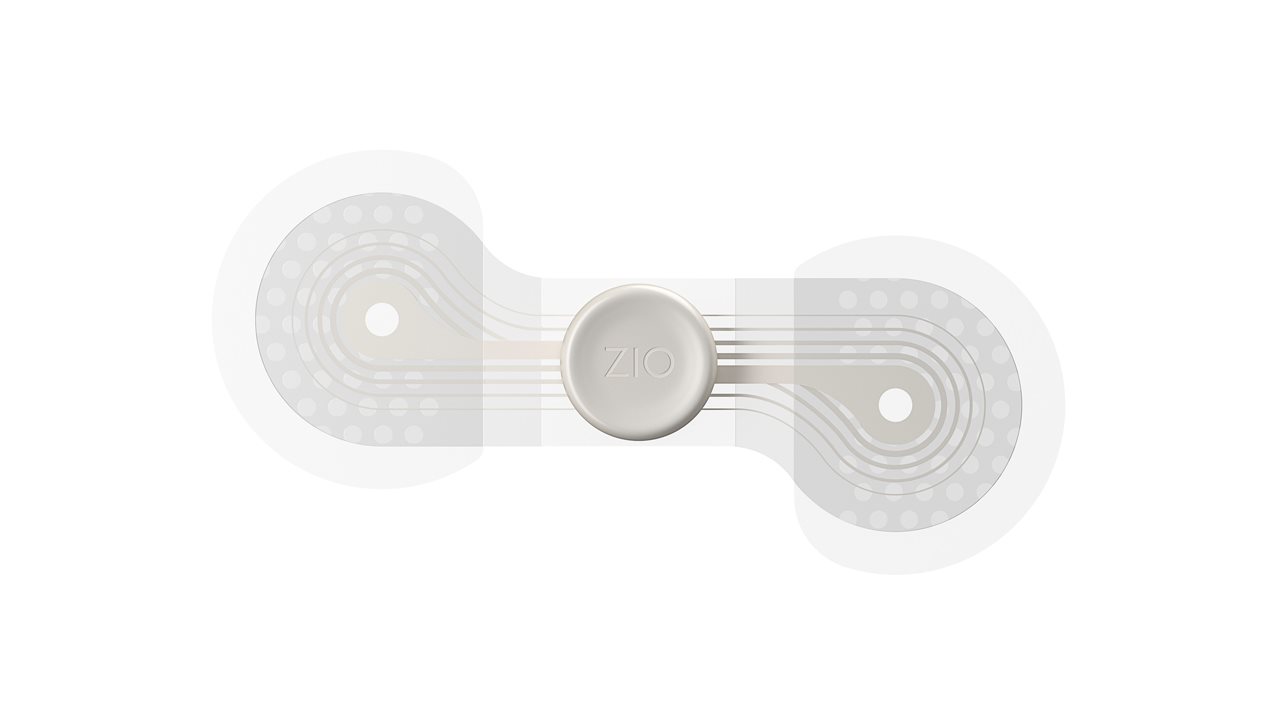 Hope for the Future
Now, even a smartwatch can tell you that you might have Afib by tracking your pulse to see if it becomes irregular, but the accuracy is not perfect. If you have any symptoms or get a smartwatch alert, you will likely need an ECG.
Now, modern ECG monitors, some of which are smaller than a dollar bill, can be worn at home and continuously record your heart's electrical signal for longer than 24 to 48 hours if your doctor prescribes it. iRhythm has been creating these types of ECG monitors since 2008 and is now launching its next generation Zio® monitoring device, the Zio monitor. The device is small and discreet when worn, with no wires and no need to change batteries during the wear period.
Recordings from these Zio ECG monitoring devices continuously record your heart for up to 14 days – capturing up to 1.5 million heart beats[15] – and help doctors accurately diagnose Afib.
"If you or your loved one has symptoms of Afib or other arrhythmias, it's worth talking to your physician or care team," said Mintu Turakhia, MD, MAS, a cardiologist and the chief medical and scientific officer at iRhythm. "Getting diagnosed early is critical, and modern technology now allows patients to go about their daily lives uninterrupted. Our technology can meet patients where they are, ensuring they have the data to get a diagnosis for Afib or other heart rhythm conditions — or provide reassurance that their heart is beating normally."
Early detection and treatment of arrhythmias are important to reduce the burden of cardiac disease.[16] Newer heart monitoring technology is helping in the shift to more preventative and proactive treatment and care, providing an effective way to diagnose Afib and protect your health.
---
[2] Staerk, et al., Lifetime risk of atrial fibrillation according to optimal, borderline, or elevated levels of risk factors: cohort study based on longitudinal data from the Framingham Heart Study. BMJ. 2018
[3] Colilla S., et al. Estimates of current and future incidence and prevalence of atrial fibrillation in the U.S. adult population. The American Journal of Cardiology, 2013.
[4] Turakhia MP, et al., Contemporary prevalence estimates of undiagnosed and diagnosed atrial fibrillation in the United States. Clin Cardiol, 2023.
[5] Sgreccia, et al., Comparing Outcomes in Asymptomatic and Symptomatic Atrial Fibrillation: A Systematic Review and Meta-Analysis of 81,462 Patients. Journal of Clinical Medicine MDPI, 2021.
[7] Wolf, et al., Atrial fibrillation as an independent risk factor for stroke: the Framingham Study. Stroke, 1991.
[8] Kotecha, et al., Atrial fibrillation in heart failure: what should we do? Eur Heart J., 2015.
[10] Nisar, et al., Trends in atrial fibrillation hospitalizations in the United States: A report using data from the National Hospital Discharge Survey. Indian Pacing and Electrophysiology Journal, 2018.
[12] Rilig et al. Early Rhythm Control in Patients With Atrial Fibrillation and High Comorbidity Burden. Circulation, 2022.
[13] Reynolds et al. Comparative effectiveness of ambulatory monitors for arrhythmia diagnosis: A retrospective analysis of Medicare beneficiaries managed with ambulatory cardiac monitors between 2017 and 2019. Accepted for ACC.23 presentation, presented at New Orleans, LA.
[14] Tsang, et al., Benefits of monitoring patients with mobile cardiac telemetry (MCT) compared with the Event or Holter monitors. Medical Devices: Evidence and Research, 2013.
[15] Data on file. iRhythm Technologies, 2019.
[16] Rilig et al. Early Rhythm Control in Patients With Atrial Fibrillation and High Comorbidity Burden. Circulation, 2022.