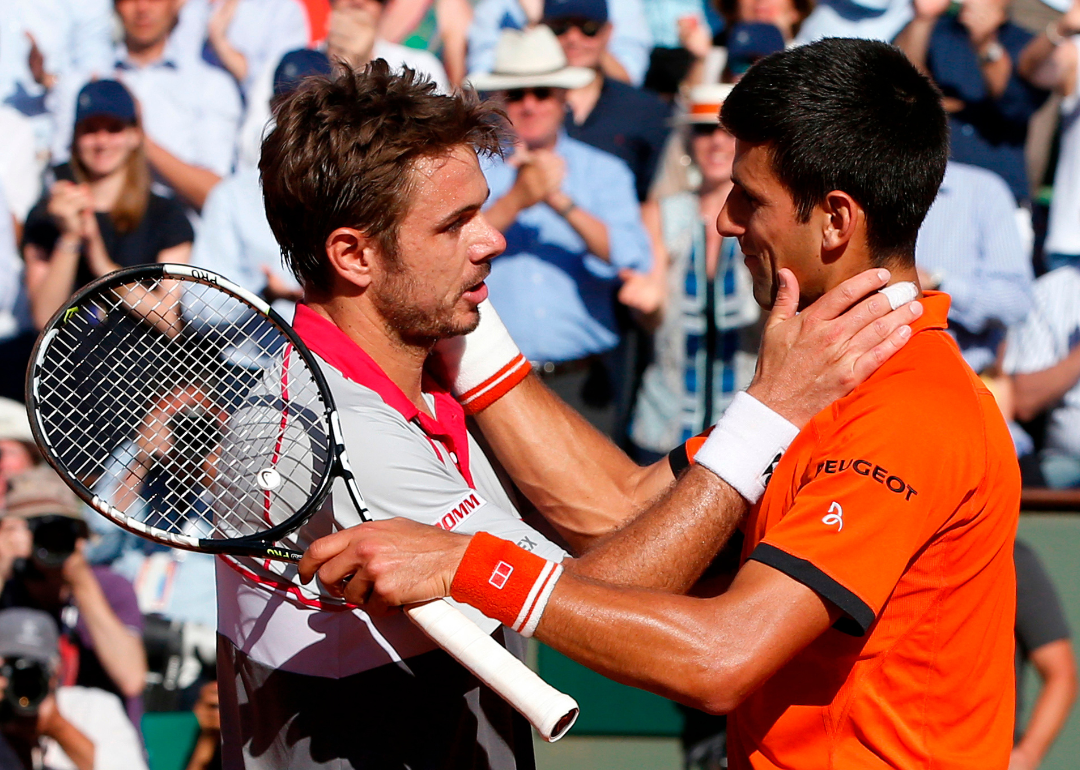 ATRICK KOVARIK,KENZO TRIBOUILLARD,DOMINIQUE FAGET/AFP via Getty Images
Claiming a Grand Slam title is the ultimate aspiration of any professional tennis player. Raising up an Australian Open, French Open, Wimbledon, or U.S. Open trophy is a dream come true for these athletes. Though raising all four in a calendar year is the true definition of a Grand Slam, winning any of these major titles can be a Herculean feat (and still referred to as a Grand Slam by some).
Wimbledon 2023 gave fans a men's final for the ages, with #1 seed Carlos Alcaraz squaring off against #2 seed Novak Djokovic. The 20-year-old Spaniard was ranked higher, but Djokovic was vying for his fifth consecutive Wimbledon title. The stakes were high, and it showed in the epic five-set battle. Alcaraz prevailed and became the first person who wasn't named Djokovic, Roger Federer, Rafael Nadal, or Andy Murray to win the title since 2002.
"Making history in this beautiful tournament, playing a final against a legend of our sport—for me it's incredible," Alcaraz said after the memorable match. "It's amazing, for a boy like me, 20 years old, to reach this kind of situation."
Though on paper his journey may not have been difficult, mentally it was. But there are others who really won against all odds (we're looking at you, Stan Wawrinka).
The Game Day compiled the five most hard-won Grand Slam titles in men's tennis history using data from Ultimate Tennis Statistics. Rankings were determined using relative difficulty, a measure of difficulty compared to the average Grand Slam title. Elo ratings, an estimate of a player's relative strength, are included for context.
Read on to learn more about each astonishing road to victory.
#5. Stan Wawrinka (US Open, 2016)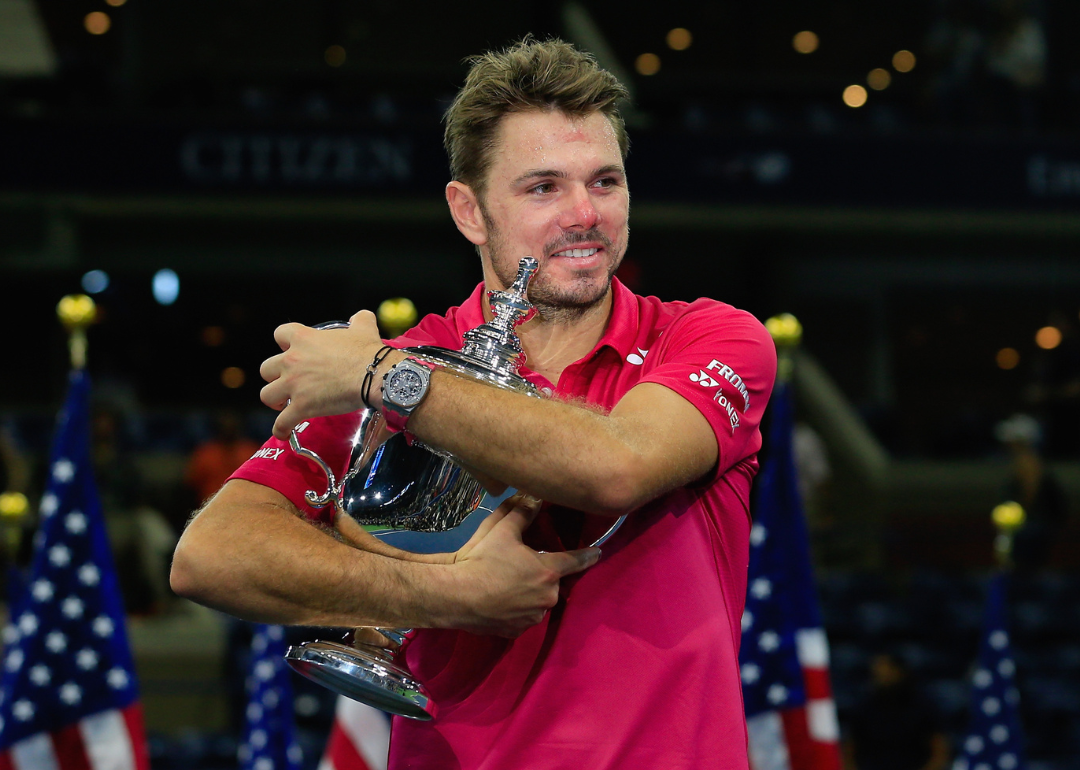 Chris Trotman // Getty Images for USTA
- Difficulty: 17.4% harder than typical Grand Slam
- Hardest opponents: Novak Djokovic (2596 Elo), Kei Nishikori (2312 Elo)
Coming in as the #1 seed, Novak Djokovic had his sights set on back-to-back U.S. Open titles after winning in 2015. But Stan Wawrinka had different plans.
The Swiss player was seeded third in the tournament, behind Djokovic and Andy Murray. His journey to the final was grueling, spending 17 hours and 54 minutes split between 23 sets on the court as he defeated Fernando Verdasco, Alessandro Giannessi, Daniel Evans, Illya Marchenko, Juan Martín del Potro, and sixth-seeded Kei Nishikori, before facing Djokovic.
Conversely, the defending champion played only eight hours and 58 minutes through 13 completed sets prior to the final match. Three of Djokovic's matches ended before completion because of a walkover and two retirements.
Wawrinka's extra time on the court proved to be beneficial rather than a hindrance, as he and Djokovic duked it out during the three-hour, 55-minute, four-set match. At the beginning of the fourth set, Djokovic appeared to suffer from a cramp that affected his mobility and called for his trainer, claiming a toe issue. Wawrinka pointed out to officials that players could only request medical treatment during a changeover, but they granted Djokovic's request anyway, causing a six-minute delay.
The 31-year-old prevailed, despite the controversial call, and became the fifth player in Open Era history to win two Grand Slam titles after the age of 30. It's worth noting Wawrinka also beat Djokovic in the 2015 French Open.
#4. Mats Wilander (French Open, 1985)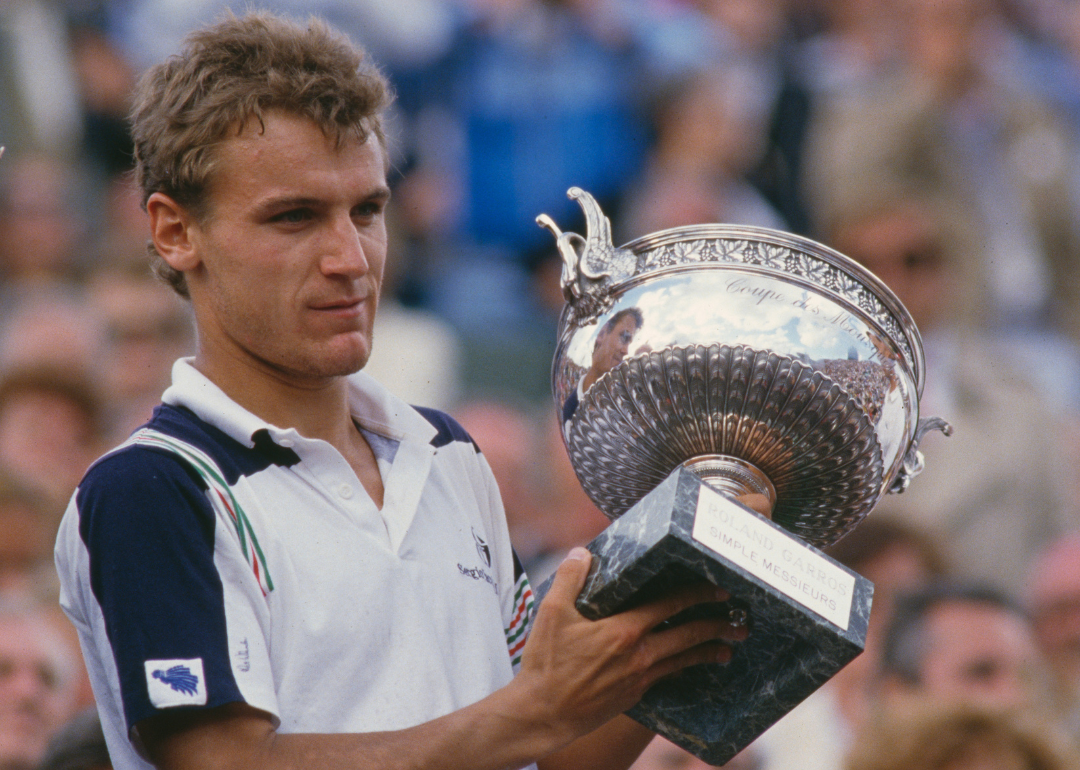 Trevor Jones // Getty Images
- Difficulty: 17.9% harder than typical Grand Slam
- Hardest opponents: John McEnroe (2544 Elo), Ivan Lendl (2442 Elo)
Mats Wilander was the #4 seed going into the 1985 French Open, the second year in a row that saw the top four seeds make it to the semifinals. The young Swedish player defeated #1 seed John McEnroe in the semis and took on #2 seed Ivan Lendl, who also happened to be the defending champion, in the final. Wilander won in four sets.
The impressive feat was Wilander's second French Open title (his first was in 1982, when he became the youngest player to win at age 17). He went on to win seven Grand Slams between 1982 and 1988, but this particular road to victory was his toughest.
#3. John McEnroe (US Open, 1980)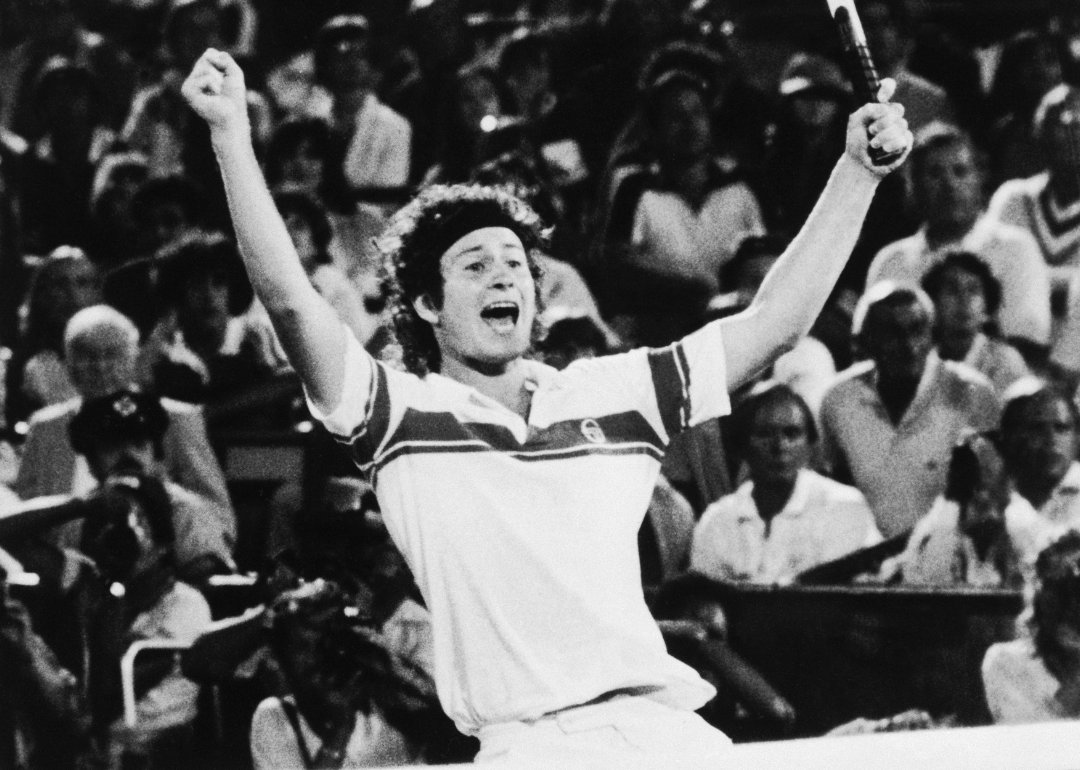 Bettmann // Getty Images
- Difficulty: 18.4% harder than typical Grand Slam
- Hardest opponents: Björn Borg (2611 Elo), Jimmy Connors (2392 Elo)
John McEnroe may have been the #2 seed in the 1980 U.S. Open, but that didn't mean his path to victory was easy. Just weeks prior to the tournament, the American star twisted his ankle during the Canadian Open and was forced to retire in the second round. He struggled against Ivan Lendl in the quarterfinal and ended up winning in four sets before facing third seed Jimmy Connors for a thrilling four-hour, 16-minute battle in the semis.
The #1 seed Björn Borg was also not in peak physical form, suffering from a knee injury, but the rivals made it to the final and gave spectators quite the show during a grueling four-hour, 10-minute slugfest. McEnroe dominated in the first two sets, but Borg kept his focus and won the next two. At that point, McEnroe's head went back to their famed Wimbledon match earlier that summer, where the Swedish pro beat him in five sets.
"Bjorn, once again capitalizing on my fatigue and his superior conditioning, started inching his way back into the match. I'm positive he had our Wimbledon match in mind—I know I did," McEnroe wrote in his 2002 autobiography "Serious." "He must have been thinking that I would wilt again, and the king of five-setters would once more prevail."
This time, McEnroe would prevail, leaving Borg one step closer to retirement.
#2. Stan Wawrinka (French Open, 2015)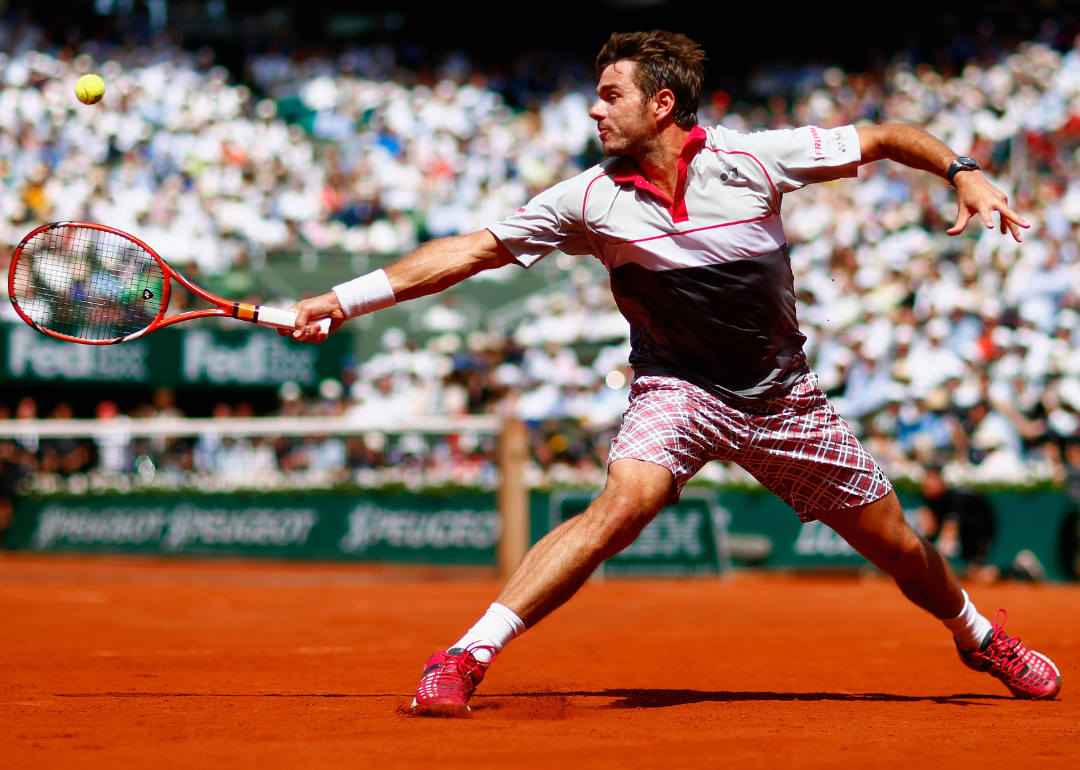 Julian Finney // Getty Images
- Difficulty: 18.5% harder than typical Grand Slam
- Hardest opponents: Novak Djokovic (2593 Elo), Roger Federer (2399 Elo)
The 2016 U.S. Open wasn't the first time Stan Wawrinka defeated Novak Djokovic in a Grand Slam final. One year prior, he beat the Serbian star (who was again ranked #1) in the French Open.
This time around, the path to the championship was even more daunting. Seeded eighth, Wawrinka not only faced Djokovic in the final but also #2 seed Roger Federer, who he took down in three sets in the quarterfinals. Djokovic would've had a calendar Grand Slam that year (he won the three other tournaments), but Wawrinka beat the odds and the best player in the world in four sets.
"It was a part of my career [in which] I was playing such a good level that I knew, when I was entering the court against Novak in a Grand Slam, I was able to beat him," Wawrinka admitted in a 2023 interview. "I have a powerful game from the baseline—forehand, backhand—and I was physically ready to compete with him. I had some amazing matches, probably the two best matches of my career at Roland Garros [in 2015] and the U.S. Open [in 2016]."
As for Djokovic, he'll always remember Wawrinka as the player who "took away two Grand Slams" from him.
#1. Stan Wawrinka (Australian Open, 2014)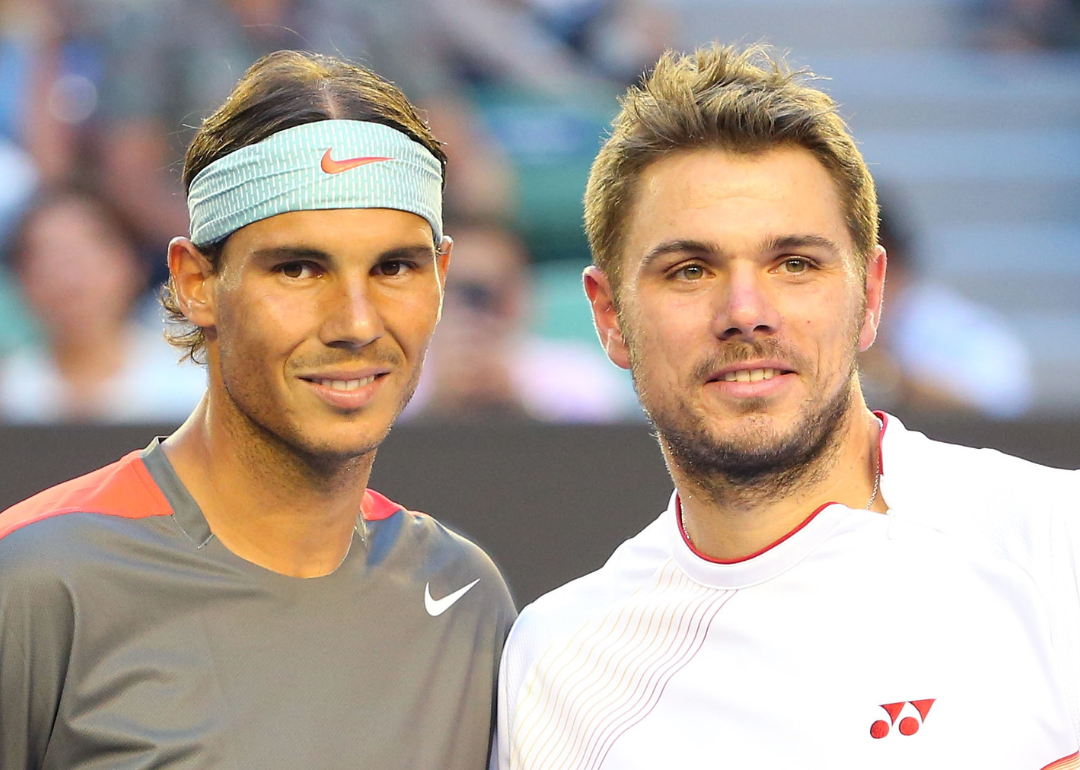 Quinn Rooney // Getty Images
- Difficulty: 19.2% harder than typical Grand Slam
- Hardest opponents: Novak Djokovic (2541 Elo), Rafael Nadal (2533 Elo)
Stan Wawrinka has won three Grand Slam titles throughout his career, and each one of them is on this list. In the 2014 Australian Open, the Swiss player was seeded eighth and once again beat Novak Djokovic to reach the title—only this time they squared off in the quarterfinal (Djokovic was the #2 seed).
At the time, Wawrinka was 0-3 against his Serbian rival in Grand Slam tournaments, and the win was not easy—they played for four hours during a thrilling five-set match. The loss ended Djokovic's 25-match winning streak at the Australian Open and crushed his dream of winning his fourth consecutive title at the tournament.
But that grueling match was only the quarterfinal, which meant Wawrinka still had to face seventh seed Tomáš Berdych in the semifinals and #1 seed Rafael Nadal in the final. The Spanish star was a clear favorite; in their previous 12 matches, Wawrinka was unable to even take a set from Nadal, but he beat the odds and won in four sets to celebrate his first Grand Slam title.
Data reporting by Karim Noorani. Story editing by Carren Jao. Copy editing by Tim Bruns.
This story originally appeared on The Game Day and was produced and distributed in partnership with Stacker Studio.