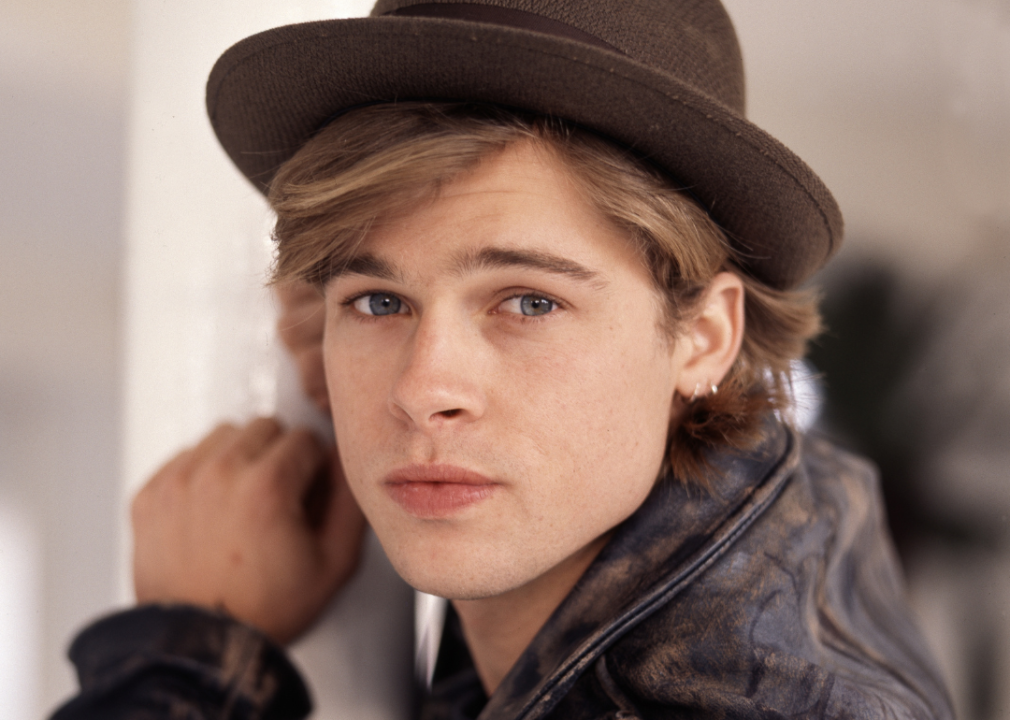 Michael Putland // Getty Images
Not only is Hollywood an incredibly hard place to get your foot in the door, but it's an even more difficult one to stick around in for decades. Ever-changing trends, shifting audience preferences, and persistent ageism can mean that today's biggest stars could soon become tomorrow's has-beens.
Though crafting a long-lasting career in the industry seems next to impossible, there are a handful of actors who have withstood the test of time. Their careers—some of which began when they were just kids—have spanned decades and are still thriving. These stars have churned out hit after hit, set box office records, and wormed their way deep into the hearts of audiences around the world.
In celebration of these beloved stars, Stacker looked back at photos of 25 actors from around the time they got their big break and traced their careers to where they are today. Using information from the Academy of Motion Picture Arts and Sciences, the Hollywood Foreign Press Association, and celebrity news outlets like People, the following list highlights the careers of these icons.
Read on to see if your favorite actor made the cut.
Tom Cruise at the start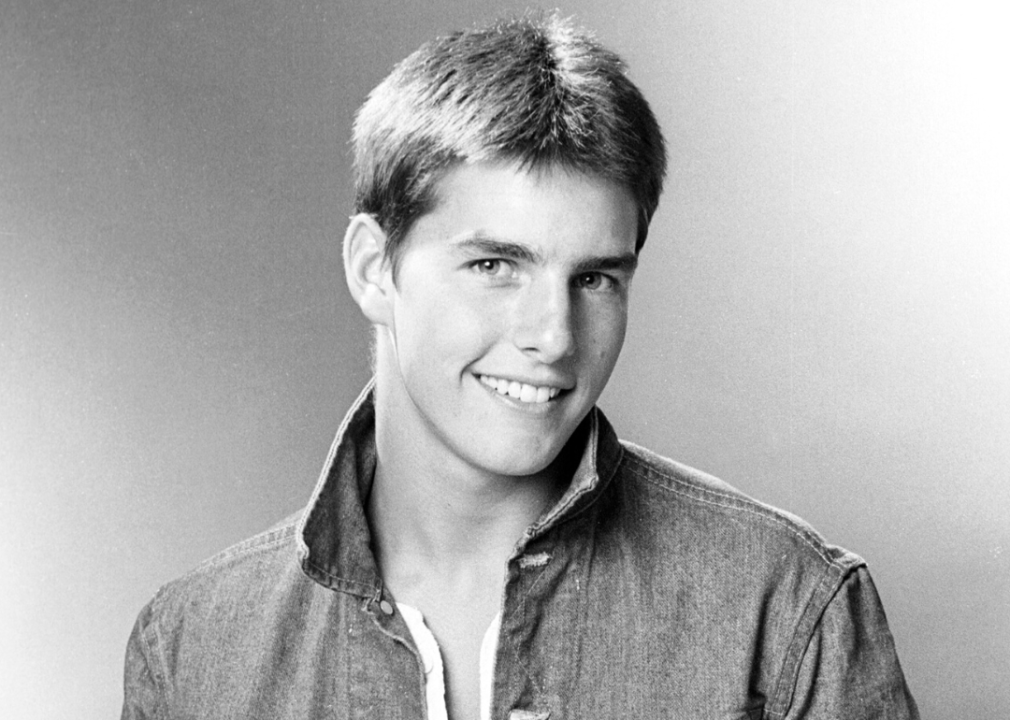 Michael Ochs Archives // Getty Images
Tom Cruise burst onto the scene in 1983 with three hit movies: "Risky Business," "The Outsiders," and "All the Right Moves." He soon followed with turns in "Top Gun," "Rain Man," and "Born of the Fourth of July," which quickly cemented his status as one of Hollywood's most sought-after leading men throughout the '80s and '90s.
Tom Cruise now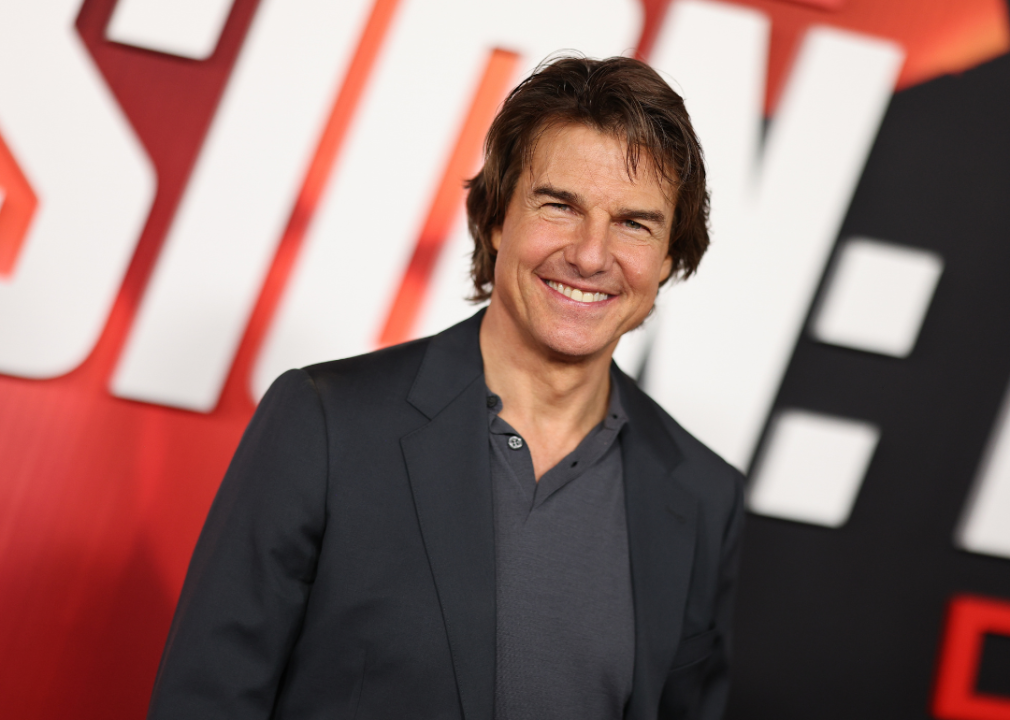 Mike Coppola/WireImage // Getty Images
In the 40 years since his big break, Cruise has won three Golden Globes and has been nominated for three acting Academy Awards. Now in his 60s, Cruise is mainly an action star, appearing in movies like the "Mission: Impossible" franchise and 2022's hugely successful and long-awaited "Top Gun" sequel, "Top Gun: Maverick." Among celebrity watchers, Cruise is just as well-known for his personal life, like his marriages to Nicole Kidman and Katie Holmes as well as his devotion to Scientology.
Meryl Streep at the start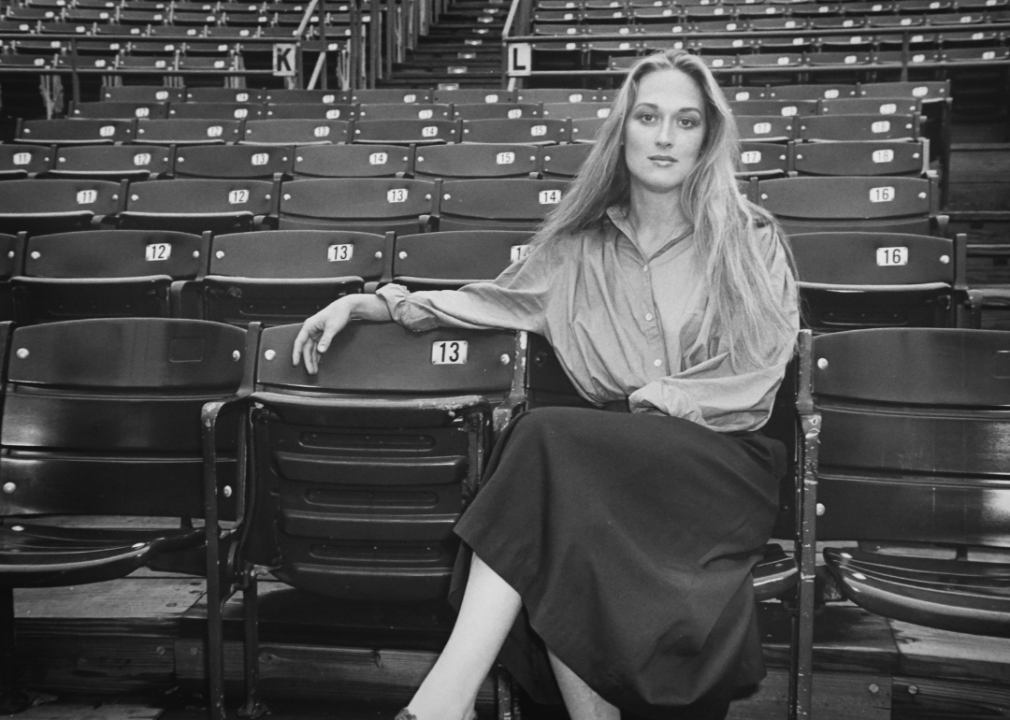 Steve Kagan // Getty Images
A stage actor by training, Meryl Streep was already a Tony nominee when she made her film debut in 1977's "Julia." She followed the World War II drama with several more critically acclaimed movies, like "The Deer Hunter," "Kramer vs. Kramer," and "Sophie's Choice" in the late '70s and early '80s.
Meryl Streep now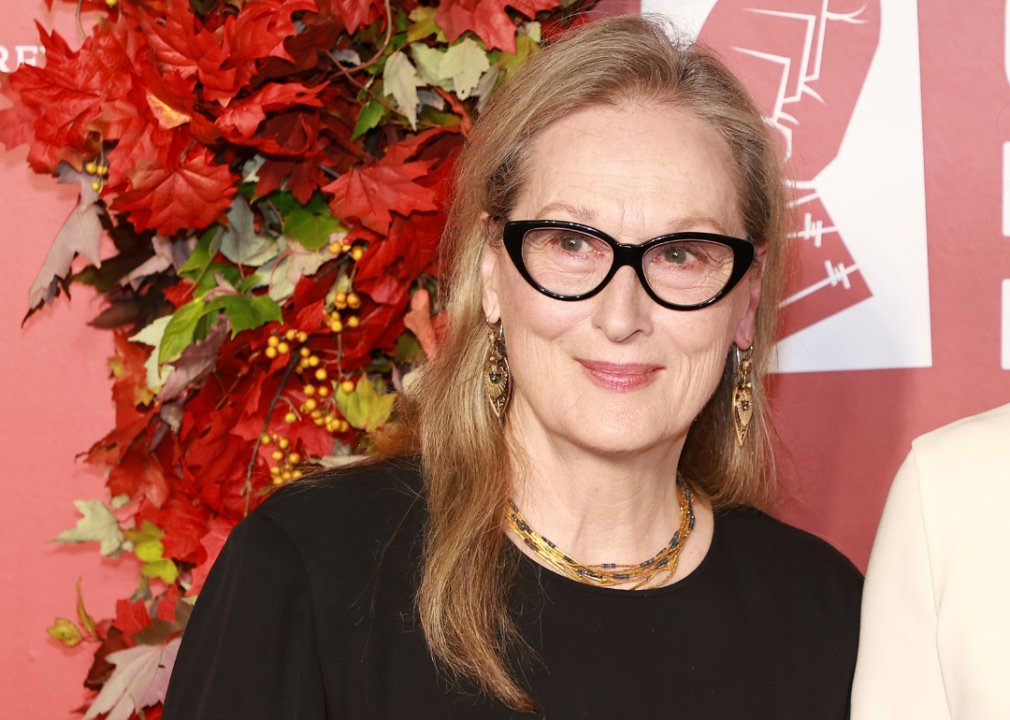 Arturo Holmes/WireImage // Getty Images
Widely regarded as one of the most talented actors of her generation, Streep has starred in a huge number of critically acclaimed films and blockbusters alike over the last five decades, including "Mamma Mia!," "The Devil Wears Prada," "Julie & Julia," and "The Bridges of Madison County." If that list isn't evidence enough of her talent, she currently holds the record for both the most acting Oscar nominations of all time (21) and the most Golden Globe nominations of all time (32).
Morgan Freeman at the start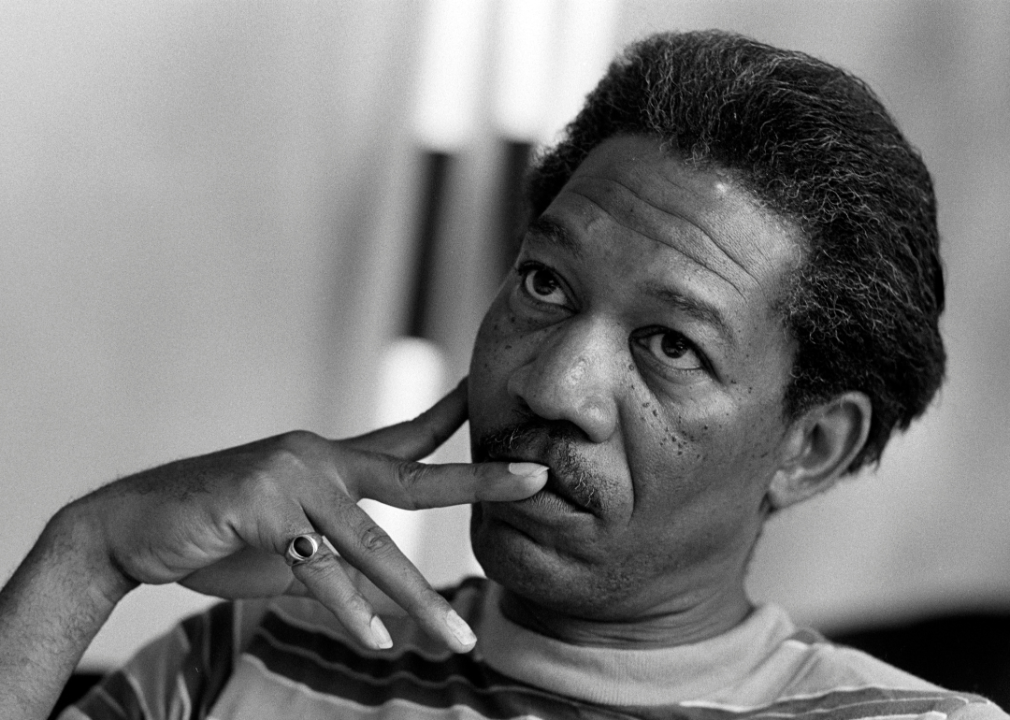 Kyle Ericksen/WWD/Penske Media via Getty Images
Morgan Freeman also got his start on the stage. Some of his earliest notable roles were in an all-Black production of "Hello, Dolly!" and the Broadway hit "The Mighty Gents," which earned him a Tony nomination in 1978. He also rose to fame playing the Easy Reader on the '70s Children's Television Workshop series "The Electric Company" before the release of his first big film, "Eyewitness," in 1981.
Morgan Freeman now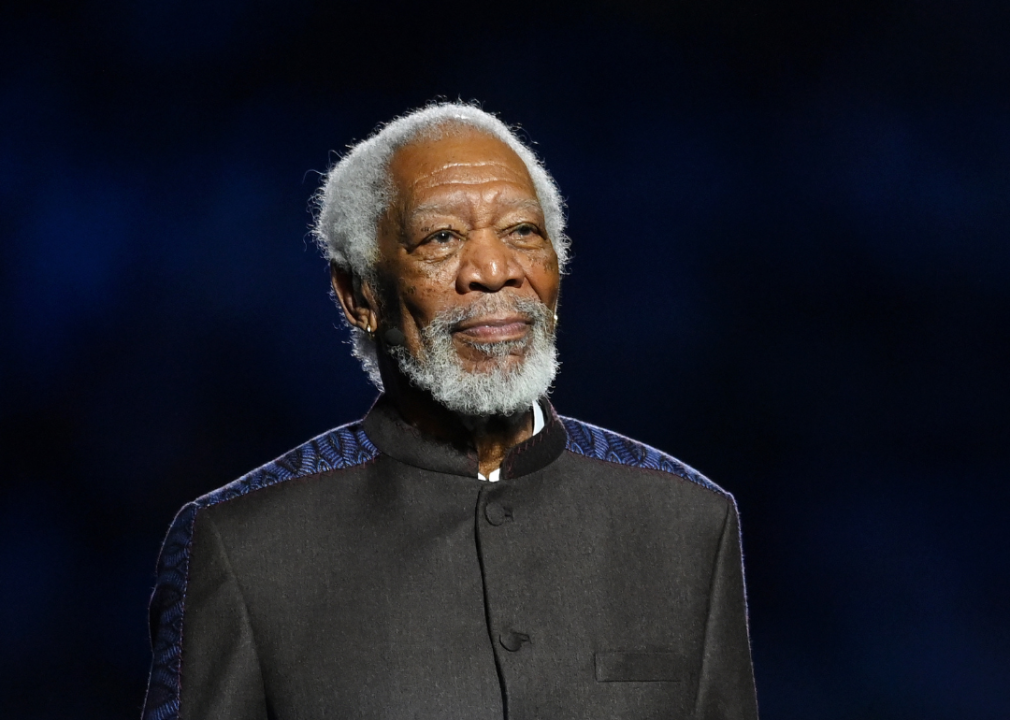 Michael Regan - FIFA/FIFA via Getty Images
Freeman now has 50 years and more than 100 films under his belt, as well as an Oscar for his work in "Million Dollar Baby." Some of his most acclaimed films to date also include "Driving Miss Daisy," "The Shawshank Redemption," "Invictus," and "The Bucket List." His distinctively deep voice has also made him a prolific narrator, lending his voice to a significant number of documentary projects, from "March of the Penguins" to "Through the Wormhole."
Nicole Kidman at the start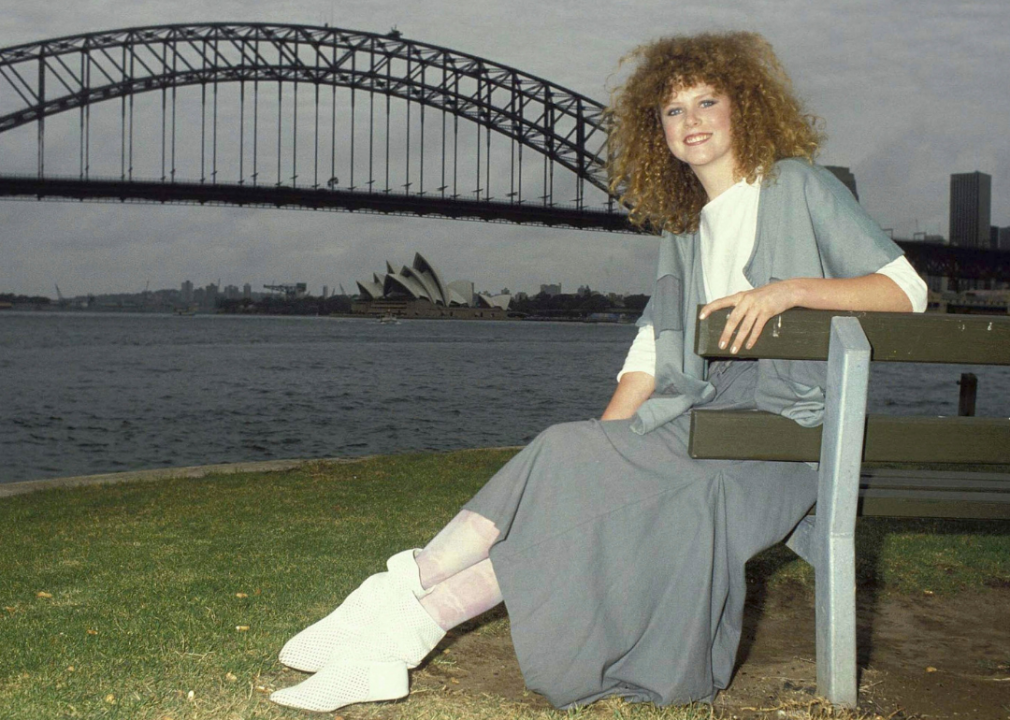 Patrick Riviere // Getty Images
Australian native Nicole Kidman's breakthrough role was in "Dead Calm," a 1989 film set on the Great Barrier Reef. Though she had been appearing in Australian movies since 1983, the psychological thriller was the first to bring her critical acclaim internationally. The following year, Kidman starred in "Days of Thunder" alongside Tom Cruise, whom she married later that year, and things took off for her from there.
Nicole Kidman now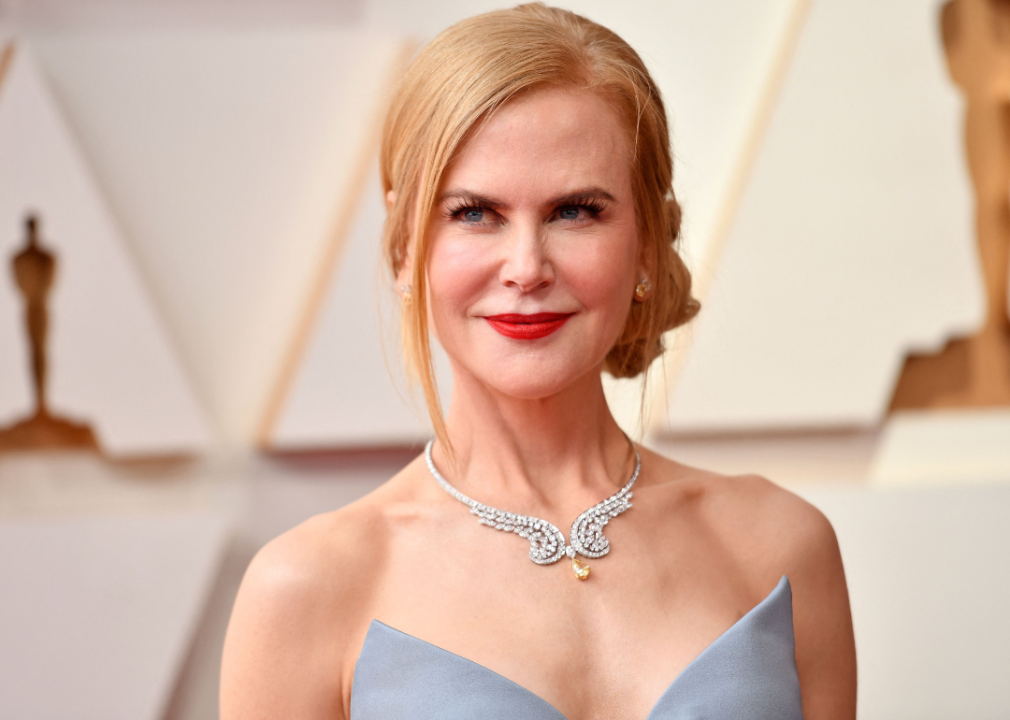 ANGELA WEISS/AFP via Getty Images
These days, Kidman is best known for projects like "The Hours," "Eyes Wide Shut," "Moulin Rouge!" and "The Others." More recently, she's branched into TV, with well-received roles in series like HBO's "Big Little Lies" and Hulu's "Nine Perfect Strangers." For her performances, Kidman has won an Emmy, five Golden Globes, and an Academy Award (becoming the first Australian to win Best Actress).
Tom Hanks at the start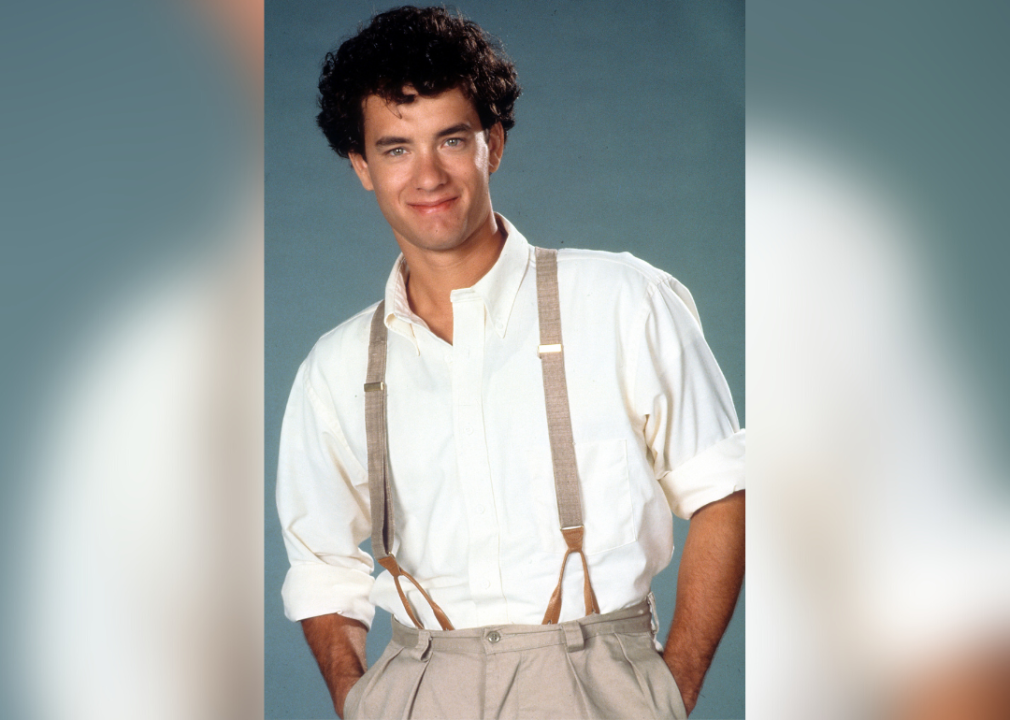 20th Century-Fox // Getty Images
Though many would think of him today as the quintessential movie star, Tom Hanks' first project was on the small screen. He starred in the ABC sitcom "Bosom Buddies" with actor Peter Scolari as two friends who dress in drag in order to live in a well-priced hotel that's only for women. Though the show ran for two seasons from 1980 to 1982, it wasn't until the 1984 romantic-comedy "Splash" with Daryl Hannah that audiences began to recognize Hanks as a true leading man.
Tom Hanks now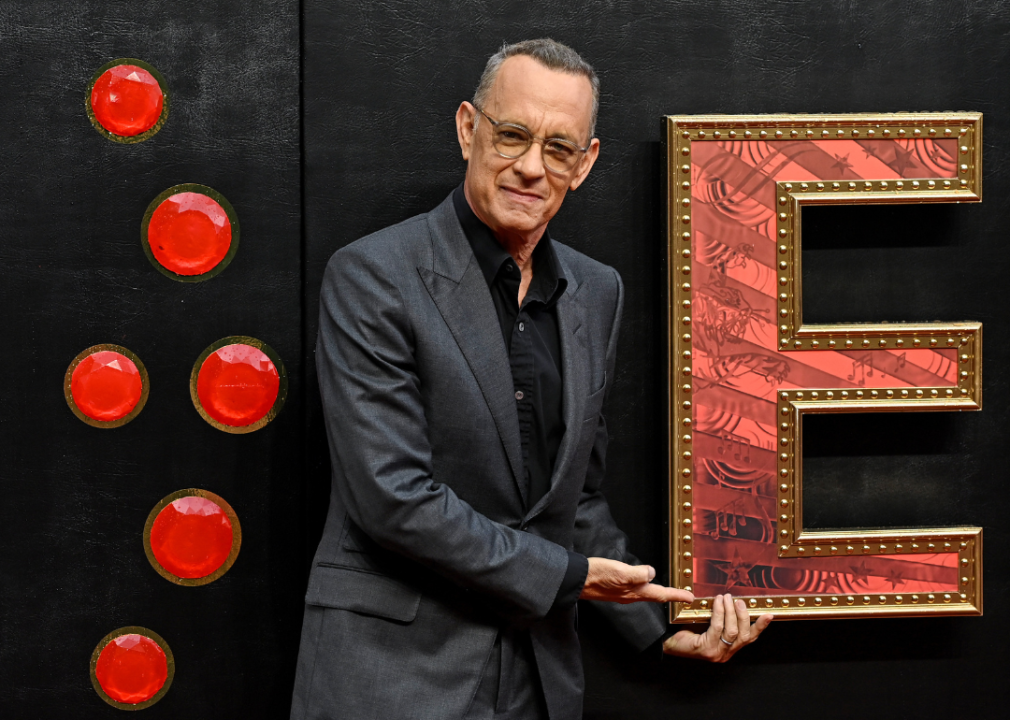 Kate Green // Getty Images
After "Splash," Hanks spent the rest of the '80s and '90s landing a slew of fan-favorite roles in movies like "The Money Pit," "Big," and "A League of Their Own." His most famous projects are almost too extensive to name—"Toy Story," "Forrest Gump," "Saving Private Ryan," "Philadelphia," "Sleepless in Seattle," and the list goes on and on. With over $9 billion in global ticket sales, Hanks is the second-highest-grossing actor worldwide. His performances have earned him two Oscars and four Golden Globes. In addition to appearing in front of the camera, Hanks is also a prolific director and producer.
Angela Bassett at the start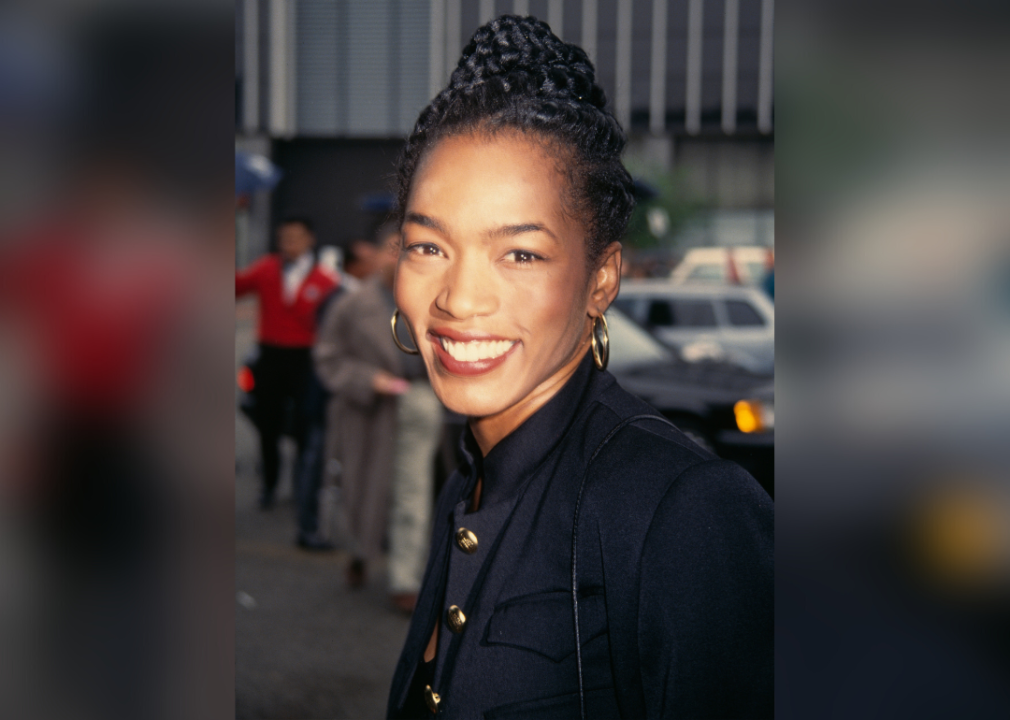 Vinnie Zuffante/Michael Ochs Archives // Getty Images
Two of Angela Basset's earliest speaking roles were in 1991's "Boyz n the Hood" and 1992's "Malcolm X." But it was her depiction of Tina Turner in 1993's "What's Love Got to Do With It" that earned her wide acclaim, with one critic calling it "the performance of a lifetime."
Angela Bassett now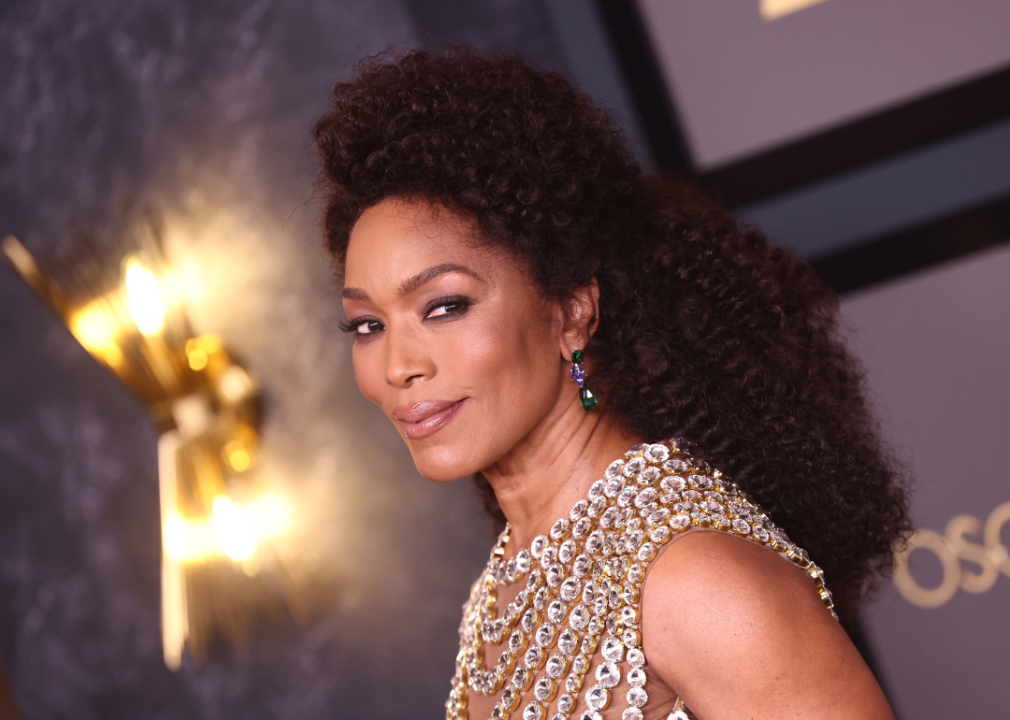 Emma McIntyre/WireImage // Getty Images
Despite winning two Golden Globes, a recent NAACP Image Award for Entertainer of the Year, and an honorary Academy Award, it seems Bassett has no plans to slow down anytime soon. More recently, she's endeared herself to a new generation of fans with her role in the Marvel Cinematic Universe, appearing as Queen Ramonda in "Black Panther," "Avengers: Endgame," and "Black Panther: Wakanda Forever." She's also become a fixture on television, thanks to the horror anthology series "American Horror Story" and the Fox drama "9-1-1."
George Clooney at the start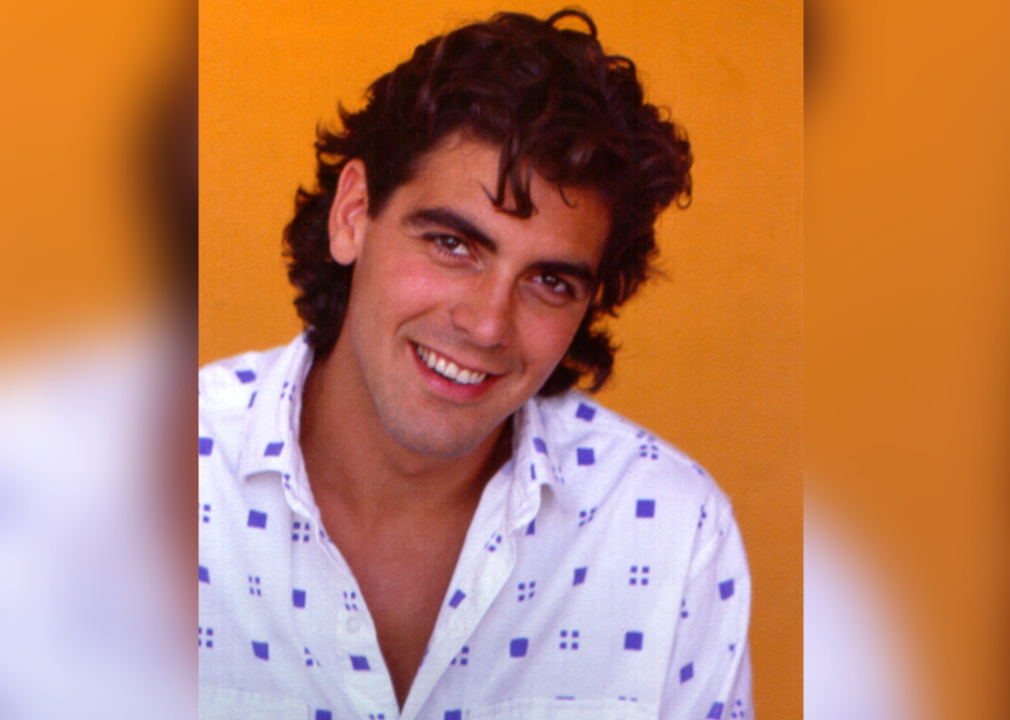 Michael Ochs Archives // Getty Images
Heartthrob George Clooney got his big break on "The Facts of Life," the beloved spinoff of "Diff'rent Strokes," which he appeared in during the mid-'80s. After a handful of episodes of "Roseanne" at the end of the decade, he shot to fame as Dr. Doug Ross on the drama "ER." It didn't take long for Clooney to shift his focus to the big screen though, starring in "From Dusk Till Dawn," "One Fine Day," "Out of Sight," and "Three Kings" in the late '90s.
George Clooney now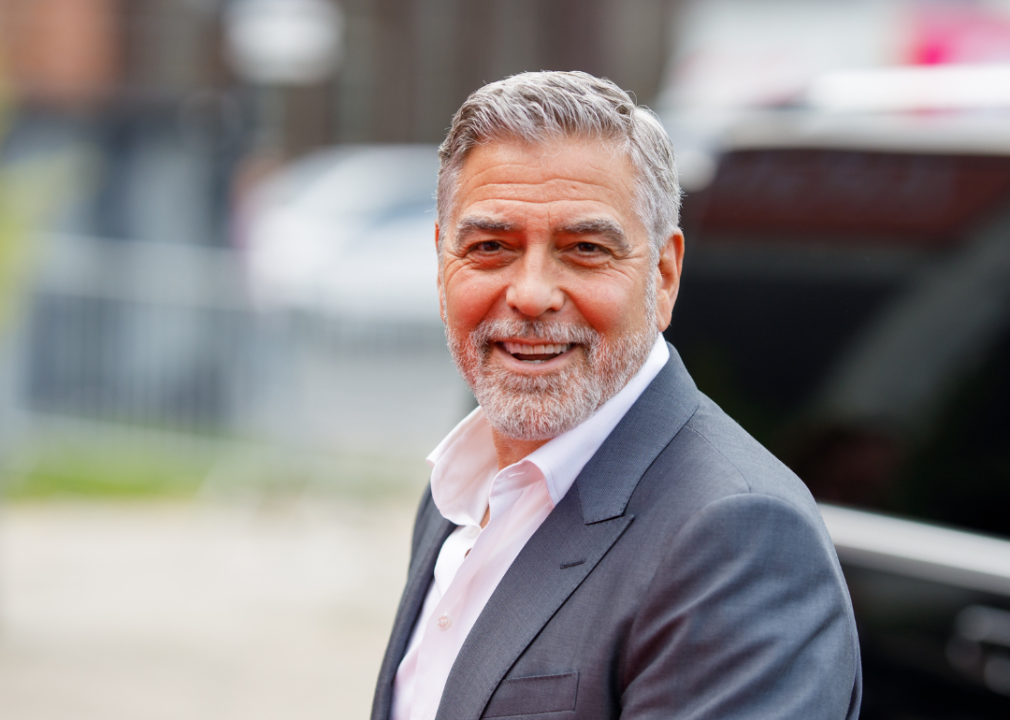 Joshua Sammer // Getty Images
At the turn of the 21st century, Clooney really showed off his acting chops in movies like "The Perfect Storm" and the Coen brothers' "O Brother, Where Art Thou?" and he won over the masses thanks to the "Ocean's Eleven" franchise. Clooney has had an illustrious career, winning two Academy Awards: one for his acting work in "Syriana" and another for producing "Argo." While he's slowed down on the acting front in recent years, his producing and directing credits continue to grow.
Gwyneth Paltrow at the start
Ron Galella, Ltd./Ron Galella Collection via Getty Images
Kids these days would call Gwyneth Paltrow a "nepo baby," but others might consider her Hollywood royalty; she's the daughter of actor Blythe Danner and late director Bruce Paltrow. Her big break came when she was cast as Wendy in "Hook," her godfather Steven Spielberg's Peter Pan retelling from 1991. Over the next decade, she went from up-and-comer to bona fide star with appearances in major movies like "Se7en," "Emma," and "Shakespeare in Love."
Gwyneth Paltrow now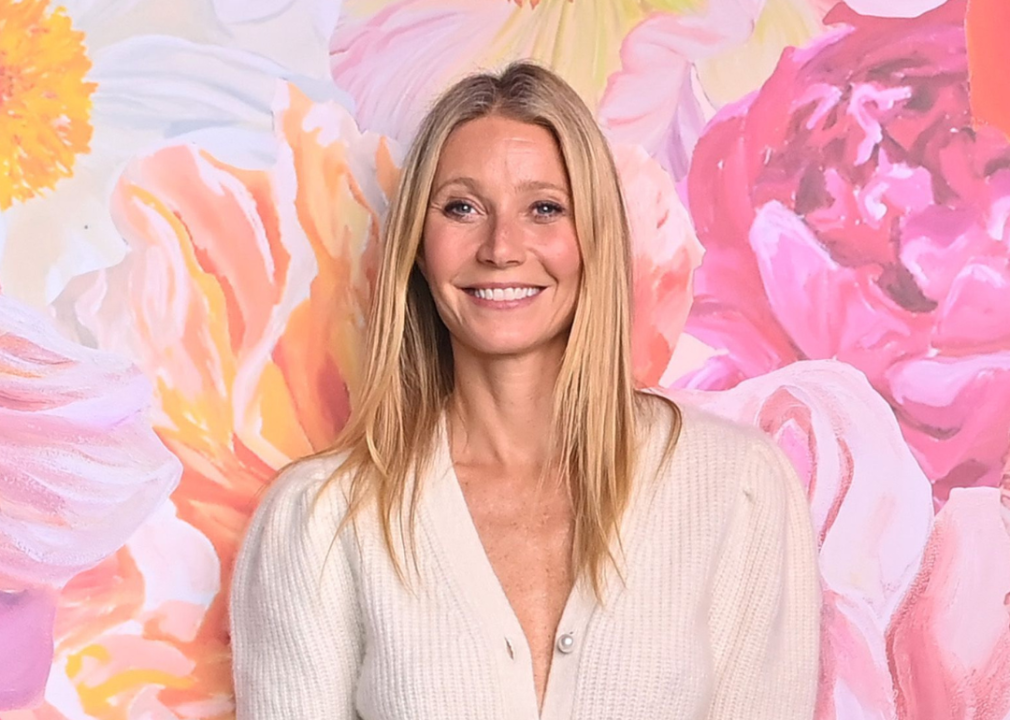 Stefanie Keenan // Getty Images for Netflix
After starting her own family in the mid-2000s with ex-husband Chris Martin, Paltrow began scaling back the number of roles she would accept. One of her most memorable from the last 15 years though is Pepper Potts, who she played in seven movies in the Marvel Cinematic Universe. These days, she's best known for her lifestyle brand, Goop.
Jennifer Lopez at the start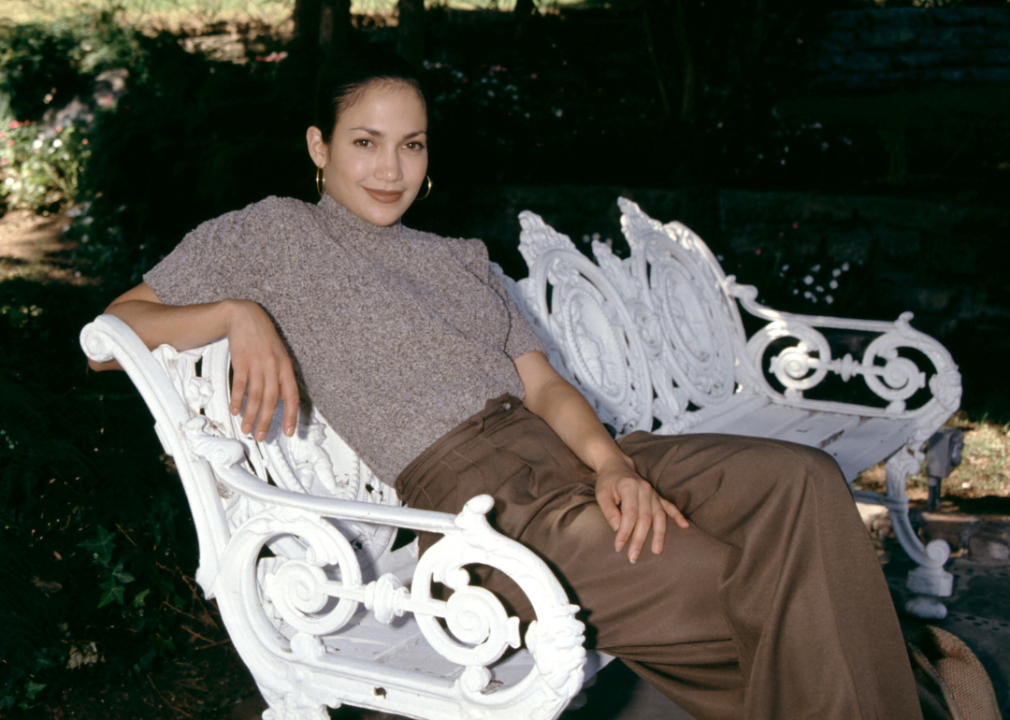 Ron Davis // Getty Images
A singer, actor, and dancer, triple-threat Jennifer Lopez has always been the full package. In the late '80s and early '90s, she had a successful career as a professional dancer, working with MC Hammer, New Kids on the Block, and Janet Jackson. She was also hired as a Fly Girl on the sketch comedy show "In Living Color." A few years later, she became a household name when she was cast as Selena Quintanilla-Pérez in the 1997 biopic "Selena."
Jennifer Lopez now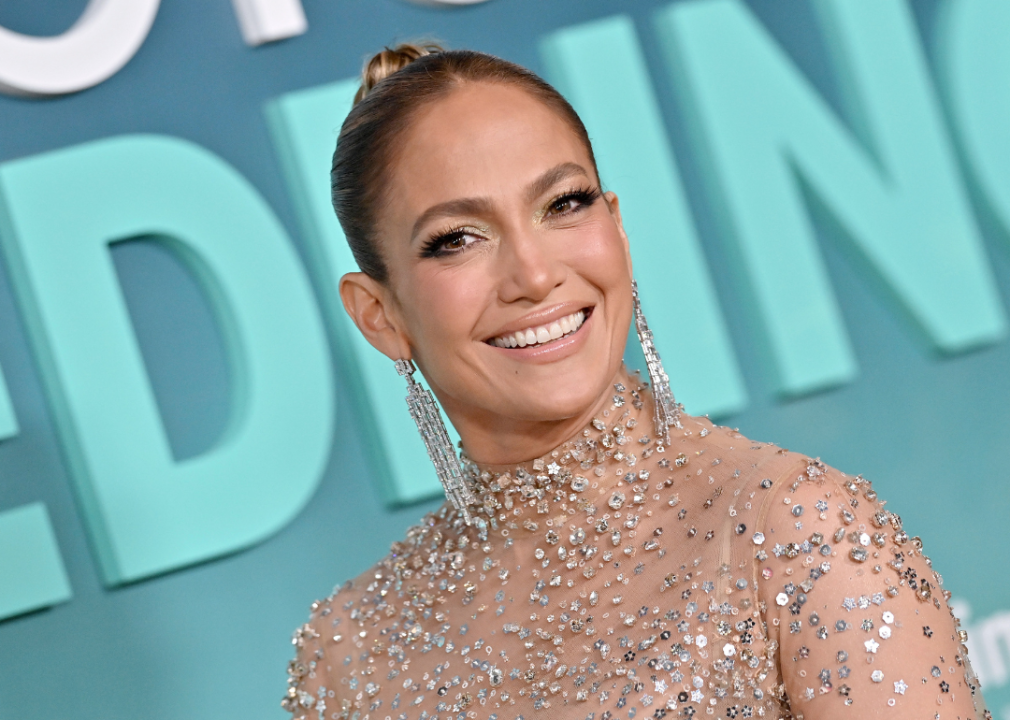 Axelle/Bauer-Griffin/FilmMagic // Getty Images
Though Lopez's acting career continued to thrive, she's also had a successful run as a pop star with hits like "If You Had My Love," "Ain't It Funny," and "I'm Real" throughout the late '90s and early 2000s. Now, she's had eight studio albums, a Las Vegas residency, and, in 2014, she received the Billboard Icon Award—making her the first woman to do so. She's also continued to focus on acting; some of her biggest commercial hits are "Maid in Manhattan," "Monster-in-Law," and "Hustlers."
Leonardo DiCaprio at the start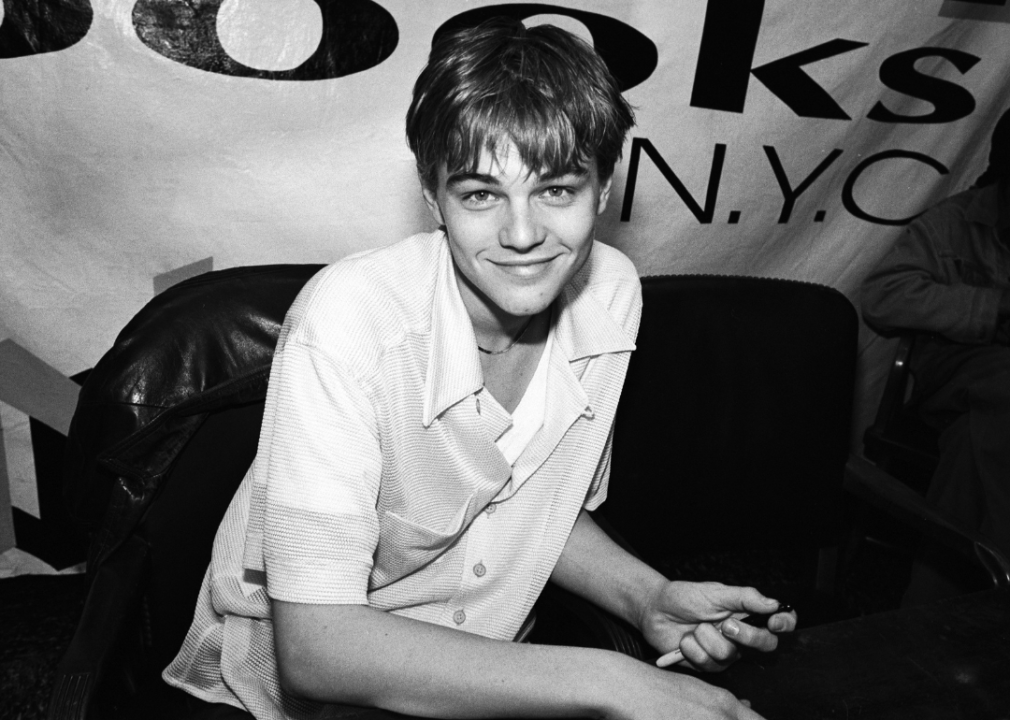 Catherine McGann // Getty Images
Though Leonardo DiCaprio starred in commercials as a youngster, his career really took off when he became a teenager. First, it was the TV series "Growing Pains" in the early '90s and his critically acclaimed performance in 1993's "What's Eating Gilbert Grape." Later that decade, films like "Romeo + Juliet" in 1996 and the box-office-smashing "Titanic" in 1997 made DiCaprio the star he is today.
Leonardo DiCaprio now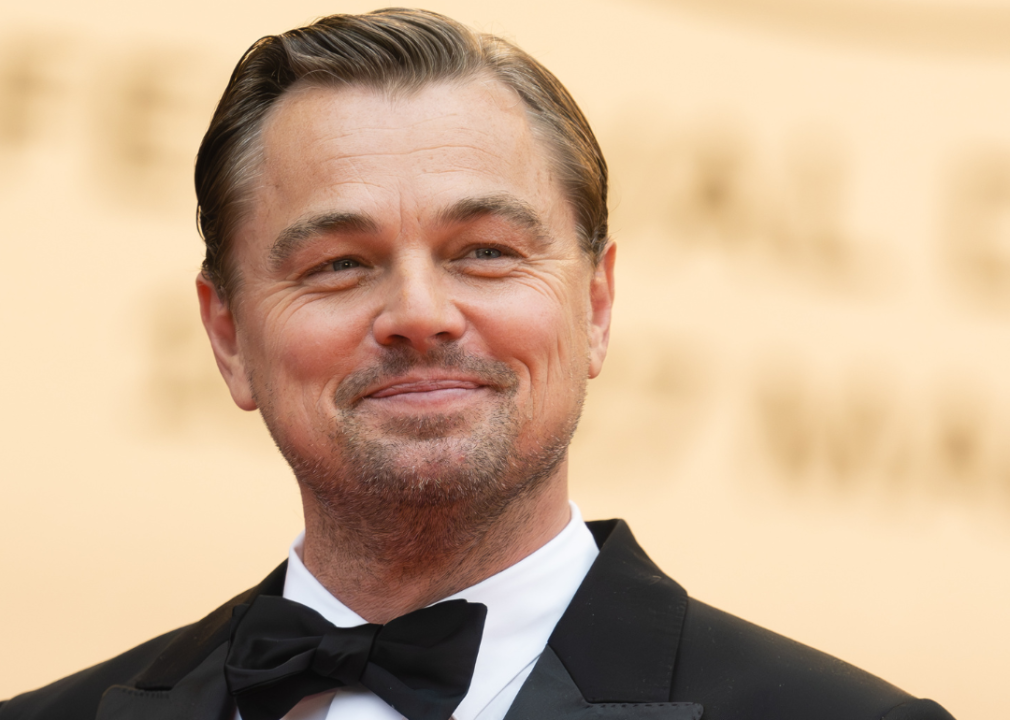 Samir Hussein/WireImage // Getty Images
Having worked steadily for the last three decades, DiCarprio's resume has been jam-packed with major projects from acclaimed directors, including hits like "Catch Me If You Can," "Inception," "The Wolf of Wall Street," "The Revenant," and "Once Upon a Time in Hollywood." Outside of work, he's a devoted environmental activist and a member of the United Nations Messenger of Peace program. He also frequently lands himself in the tabloids thanks to his eventful love life.
Jodie Foster at the start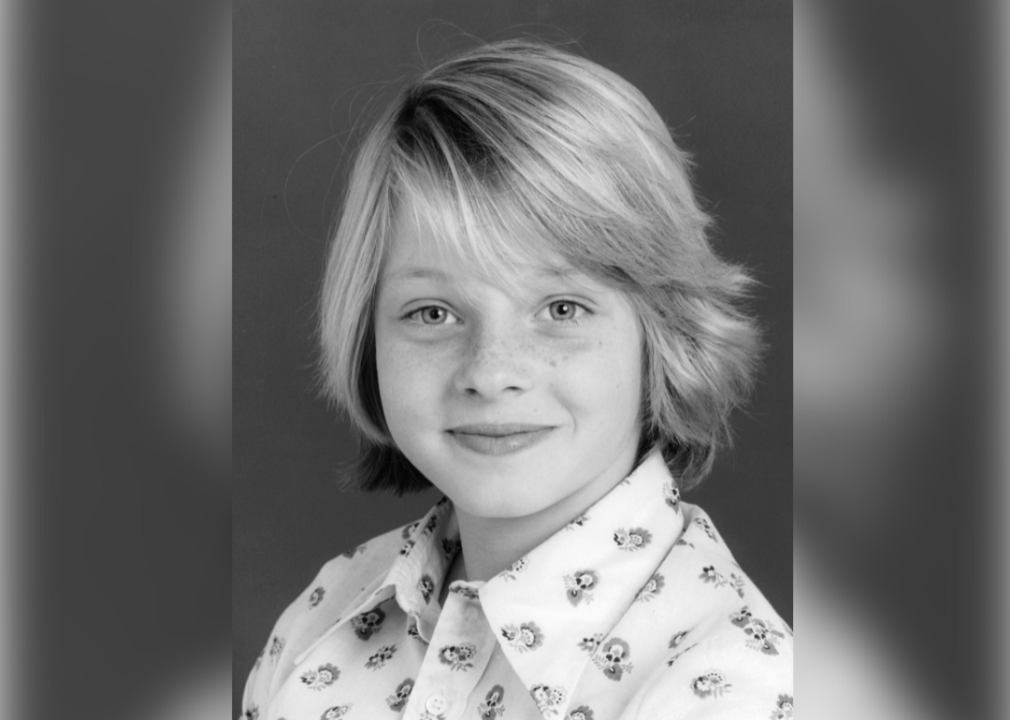 ABC Television // Getty Images
Jodie Foster jumped into acting feet-first as a preteen in the 1970s. She appeared in numerous Disney films, including, most memorably, 1976's "Freaky Friday." But Foster first truly proved herself in Martin Scorsese's "Taxi Driver" the same year, which earned the actor her first Oscar nomination at the age of 14.
Jodie Foster now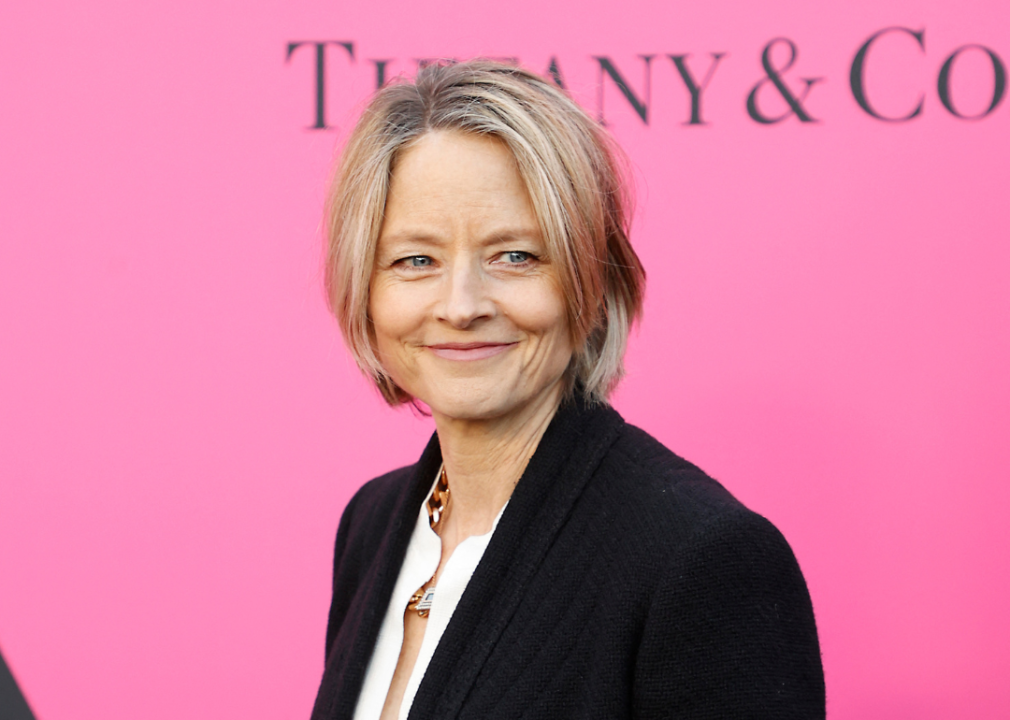 MICHAEL TRAN/AFP via Getty Images
After taking a break from acting to attend Yale University, Foster returned to the big screen with "The Accused" and "Silence of the Lambs" (both of which won her Academy Awards). Other big hits of hers include "Panic Room," "Nell," "Flightplan," "Anna and the King," and "The Mauritanian." In addition to acting, Foster works behind the scenes as both a producer and director.
Robert De Niro at the start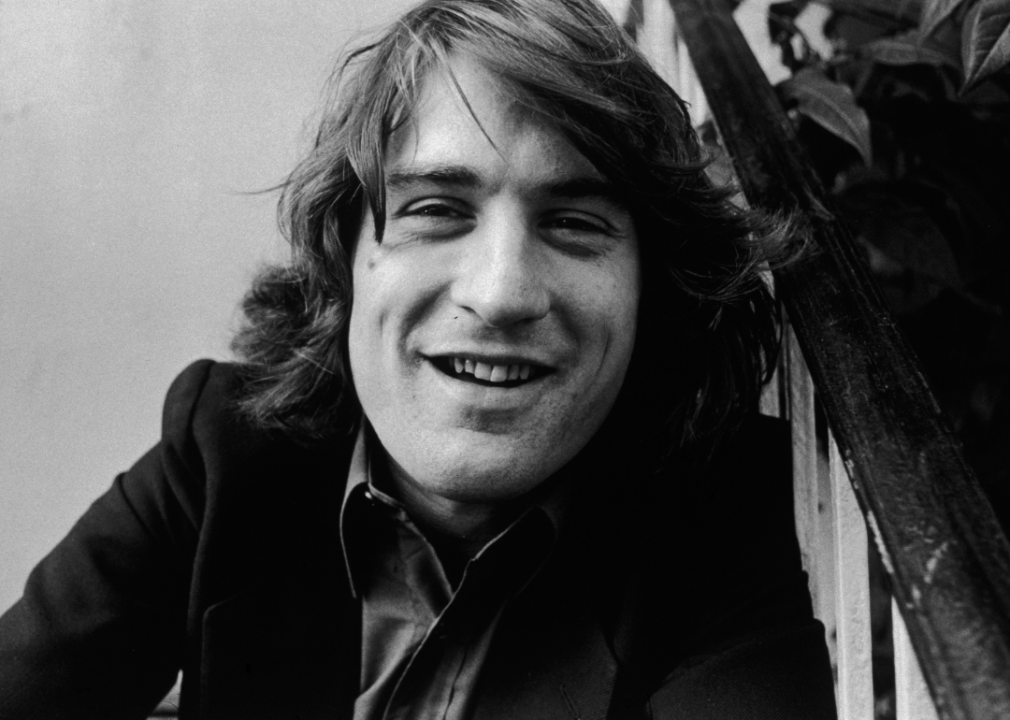 Santi Visalli Inc. // Getty Images
Frequently talked about as one of the greatest actors of all time, Robert De Niro's first major role was in a 1968 film called "Greetings." He'd spend the next several years working on lower-budget projects before his heyday in the 1970s, '80s, and '90s.
Robert De Niro now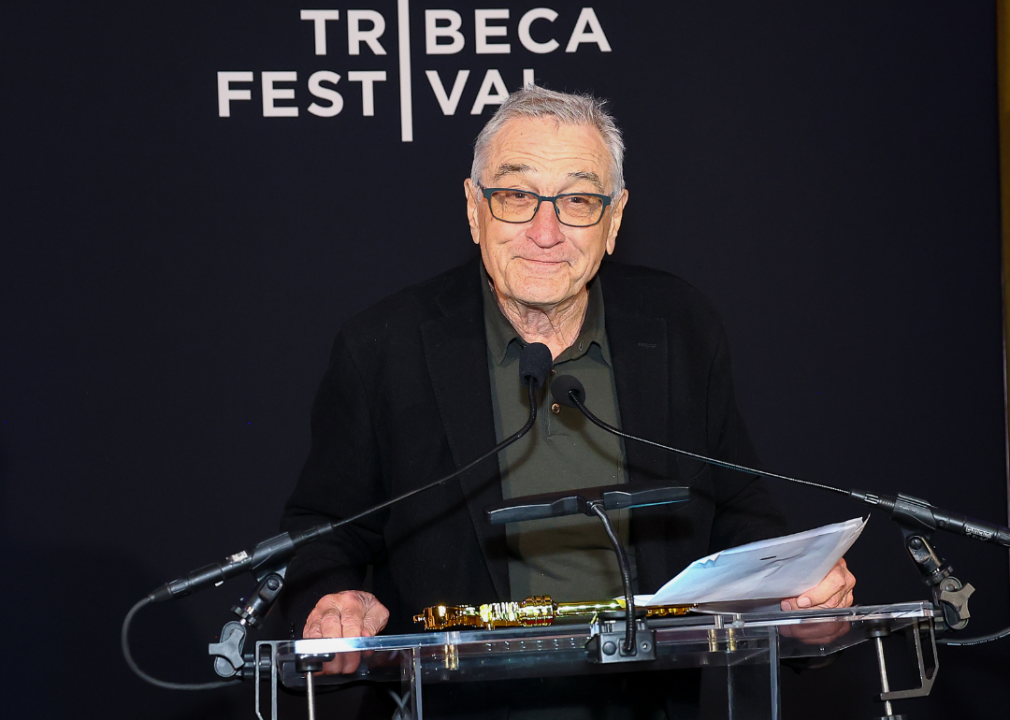 Arturo Holmes // Getty Images for Tribeca Festival
In 1973, De Niro collaborated with Martin Scorsese for the first time on "Mean Streets." That film made him a commercial success and opened the door for projects like "The Godfather Part II," "Raging Bull," "Taxi Driver," and "Goodfellas." With two Academy Award wins under his belt, De Niro is also an accomplished producer and the founder of the world-renowned Tribeca Film Festival.
Brad Pitt at the start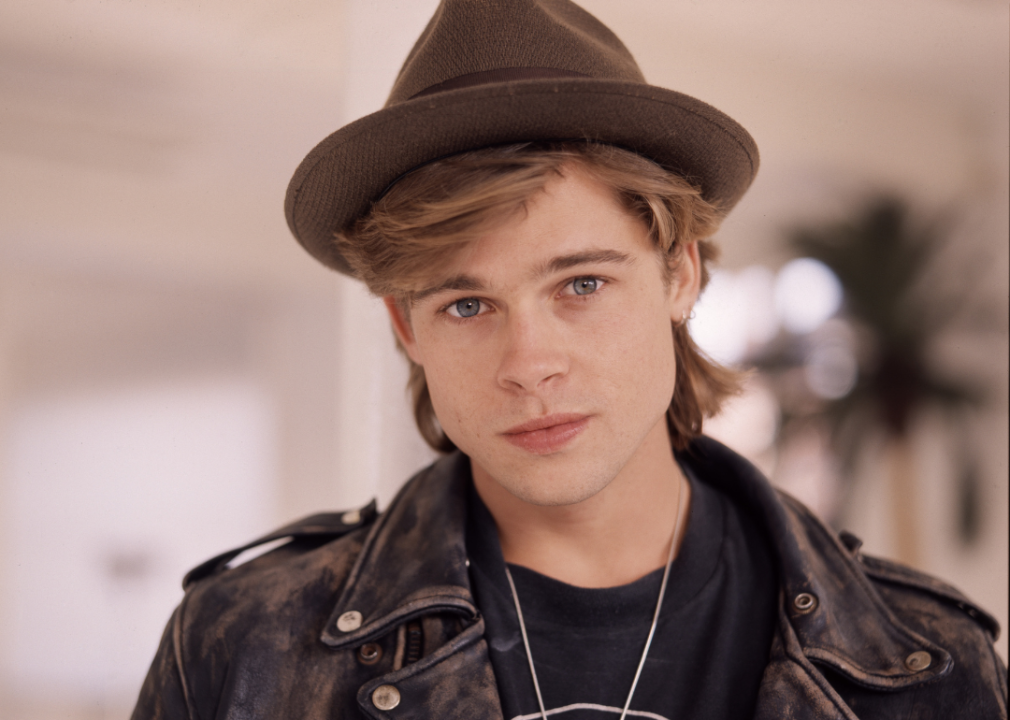 Michael Putland // Getty Images
After appearing on hit TV series throughout the '80s, from "Growing Pains" to "Dallas" to "21 Jump Street," Brad Pitt was launched into the public eye as a cowboy-hat-wearing drifter in 1991's "Thelma & Louise." Following that career-changing role, Pitt was cast in several big-budget films throughout the remainder of the decade including "A River Runs Through It," "Legends of the Fall," and "Interview with the Vampire: The Vampire Chronicles."
Brad Pitt now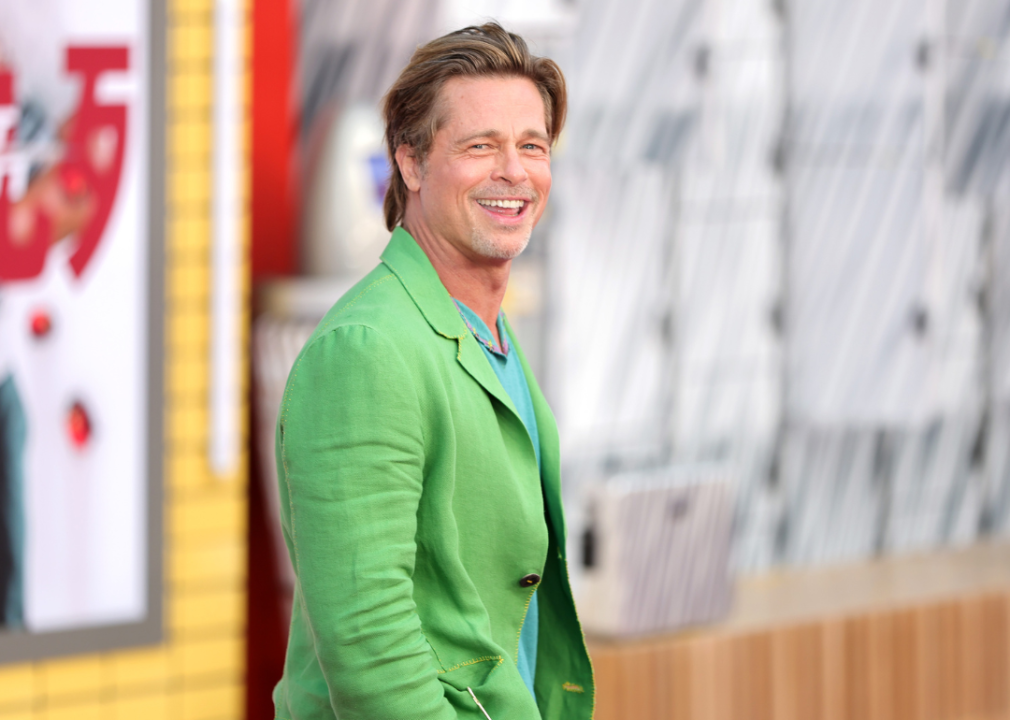 Matt Winkelmeyer/WireImage // Getty Images
In the three decades since his breakout role, Pitt has proven himself to be an incredibly bankable actor, with some of his biggest films being "World War Z," "Mr. & Mrs. Smith," "The Curious Case of Benjamin Button," and the "Oceans" franchise. He's also an accomplished producer, having nabbed an Academy Award for producing the Best Picture-winning "12 Years a Slave." Outside of work, he's a passionate environmental activist and is well-known for his relationship history, which includes marriages to both Jennifer Aniston and Angelina Jolie.
Halle Berry at the start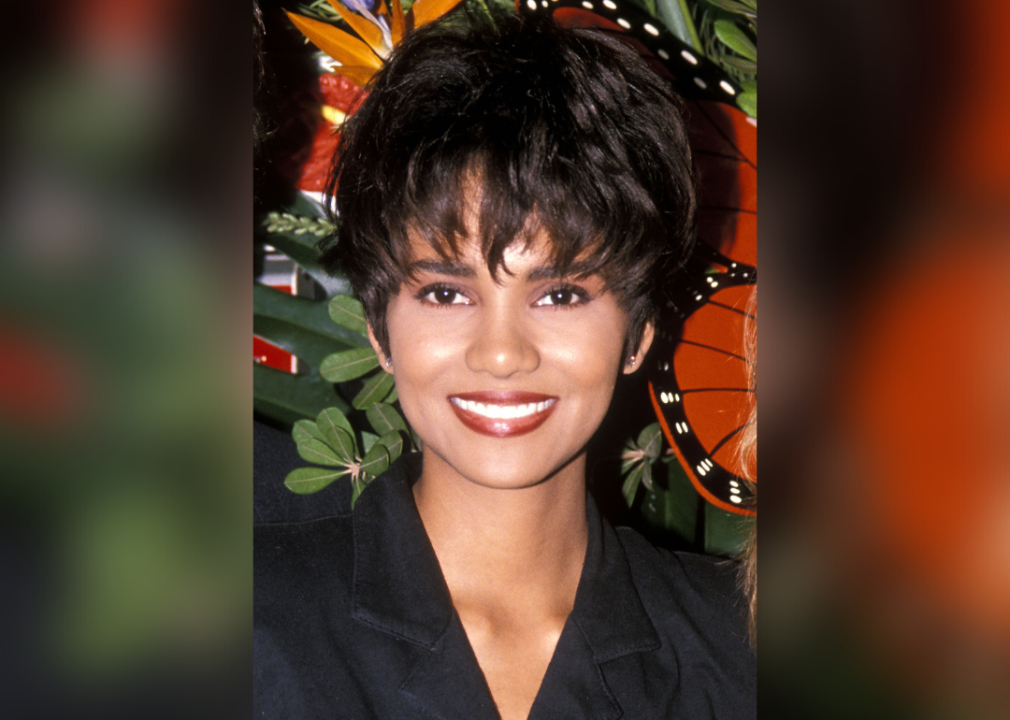 Ron Galella, Ltd./Ron Galella Collection via Getty Images
Halle Berry was a beauty pageant contestant and model (she was first runner-up in the 1986 Miss USA competition) before she tried her hand at acting. Her breakthrough role was alongside Eddie Murphy in the 1992 rom-com "Boomerang." That led to a few other parts in the mid '90s before Berry was cast in the 1999 TV film "Introducing Dorothy Dandridge," which won her an Emmy and a Golden Globe.
Halle Berry now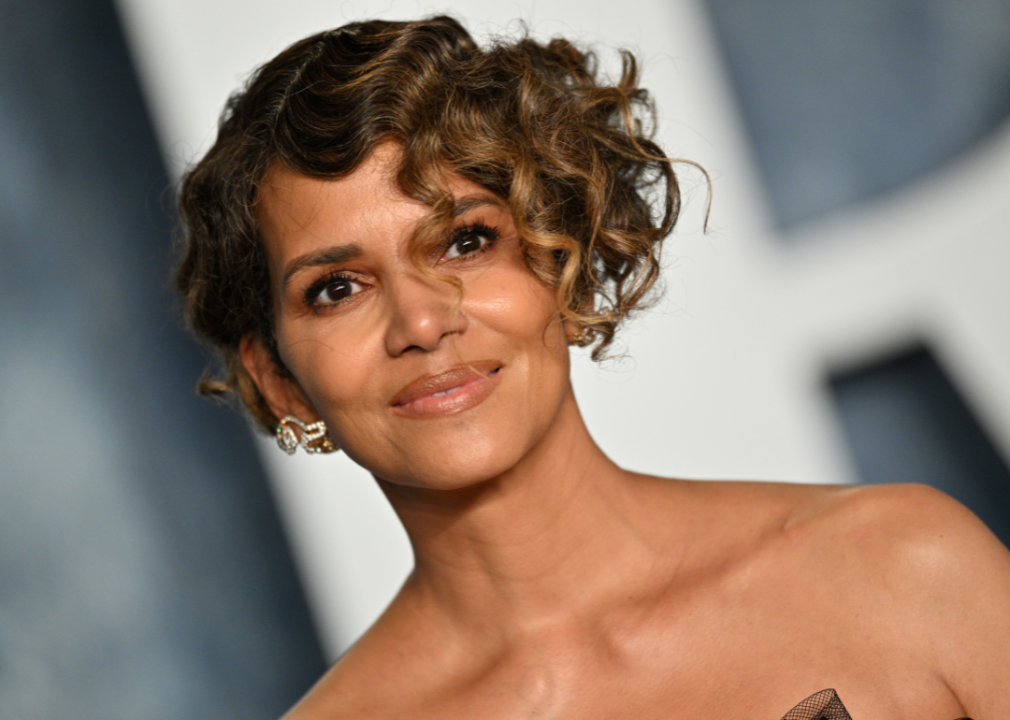 Lionel Hahn // Getty Images
In the 2000s, Berry appeared in the "X-Men" franchise as Storm, as a Bond girl in "Die Another Day," and as the eponymous Catwoman in the much-maligned 2004 film. But her most acclaimed role was in "Monster's Ball." She won the Academy Award for Best Actress in 2002 for her performance in the drama, becoming the first Black woman to ever take home that particular trophy—a record that still holds true today, 20 years later. Berry now also spends time behind the scenes directing; she made her directorial debut with the 2020 film "Bruised."
Michelle Yeoh at the start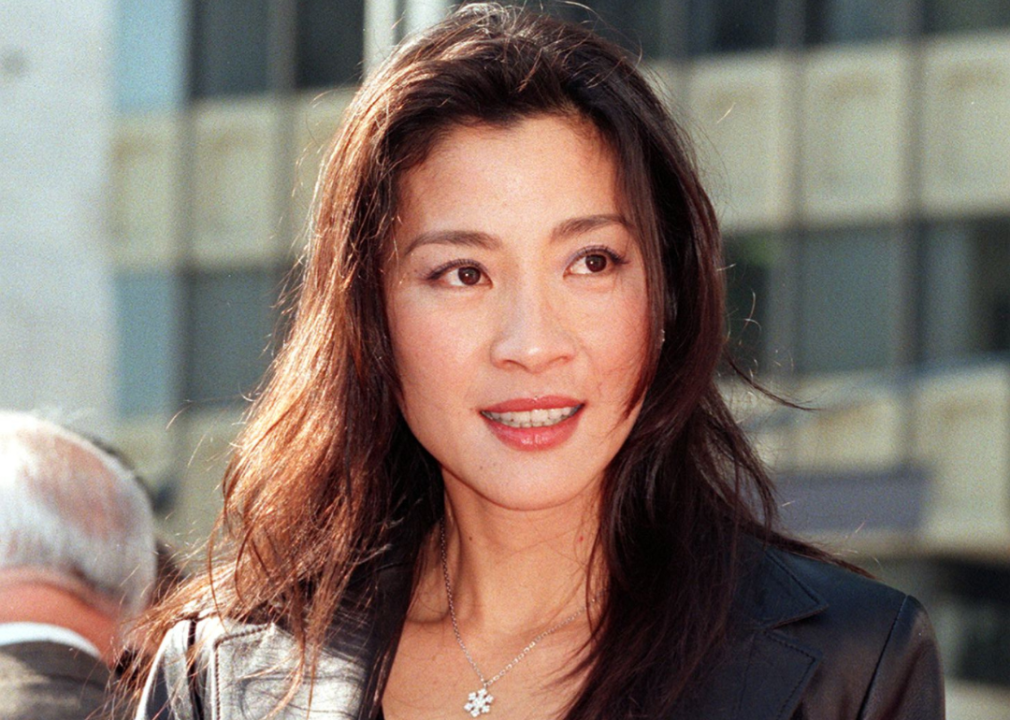 HECTOR MATA/AFP via Getty Images
Another former beauty queen (she competed in Miss World 1983), Malaysian actor Michelle Yeoh got her acting start in several Hong Kong action films, but she saw her career begin to take off in the '90s thanks to the 1997 James Bond movie "Tomorrow Never Dies" and Ang Lee's "Crouching Tiger, Hidden Dragon" in 2000.
Michelle Yeoh now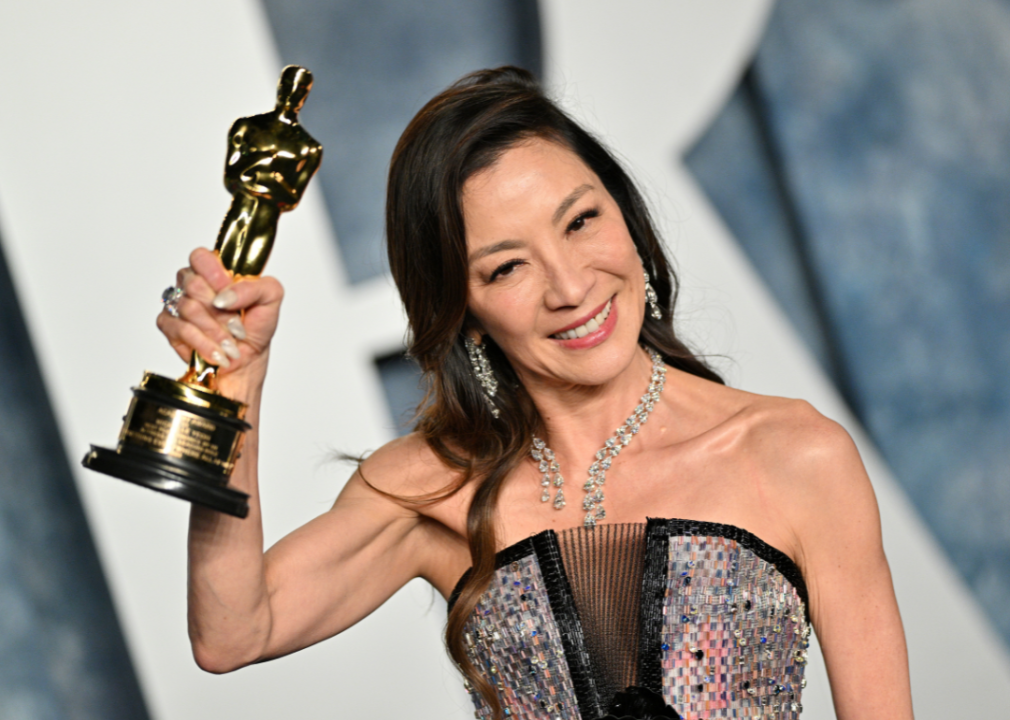 Lionel Hahn // Getty Images
Yeoh's body of work has been a mix of period dramas ("Memoirs of a Geisha" in 2005), rom-coms ("Crazy Rich Asians" in 2018), and superhero films ("Shang-Chi and the Legend of the Ten Rings" in 2021). In 2023, she made history when she became the first Asian woman to win the Oscar for Best Actress for her performance in "Everything Everywhere All at Once."
Harrison Ford at the start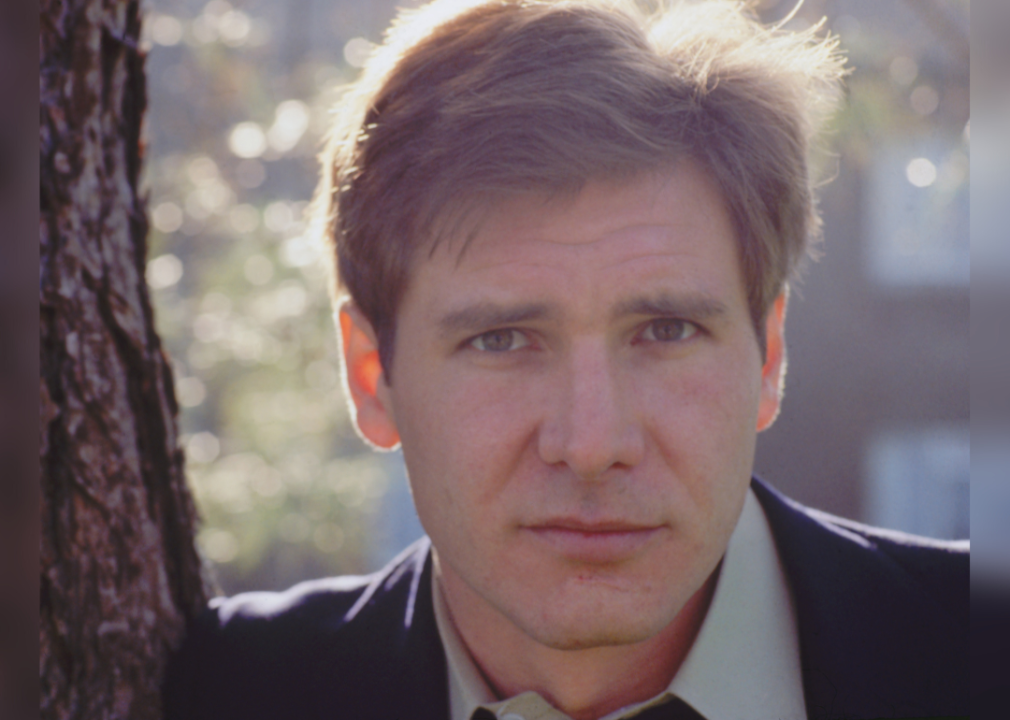 Archive Photos // Getty Images
Harrison Ford spent much of the '60s and early '70s taking on minor parts in movies and TV shows, from "Gunsmoke" to "Ironside." But his breakout role came in George Lucas's iconic 1973 movie "American Graffiti"—and his relationship with the director changed the course of his career. In 1977, Ford's performance as Han Solo in "Star Wars" took him from fringe star to mainstream success. He's reprised the role several times over the last 45 years.
Harrison Ford now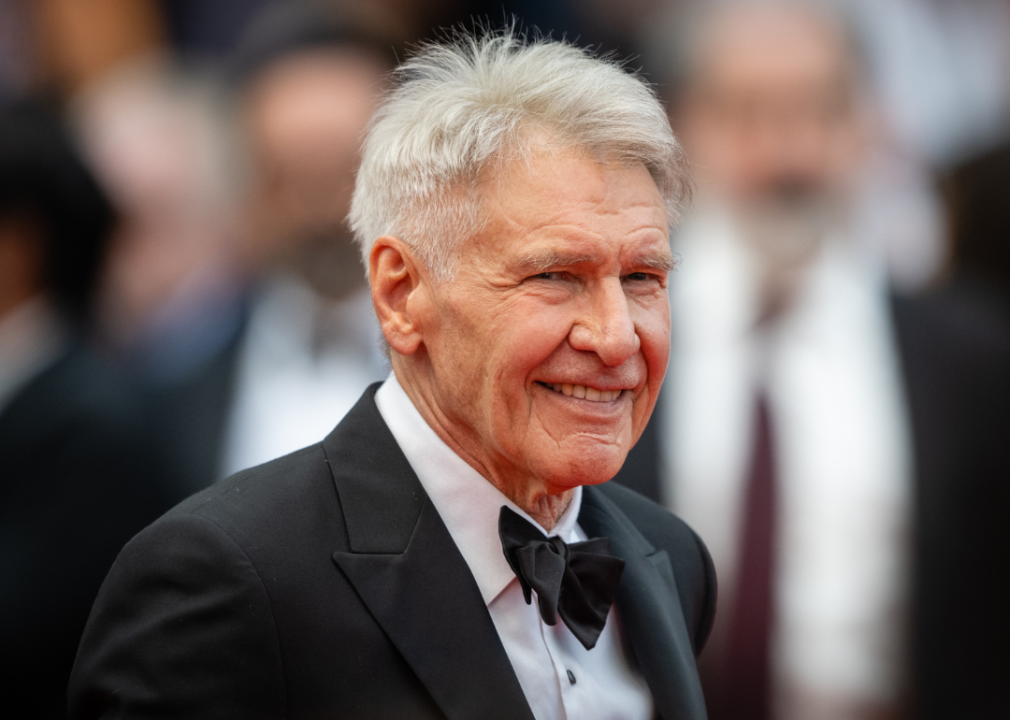 Samir Hussein/WireImage // Getty Images
In addition to "Star Wars," Ford has appeared in a number of memorable franchises, like the "Indiana Jones" series, the "Blade Runner" movies, and the "Jack Ryan" universe. He's also had plenty of standalone success in films like "Witness" (for which he was nominated for an Academy Award), "Working Girl," "The Fugitive," "Air Force One," "42," and "The Age of Adaline." More recently, he's lit up the small screen with his roles in "1923" and "Shrinking."
Matt Damon at the start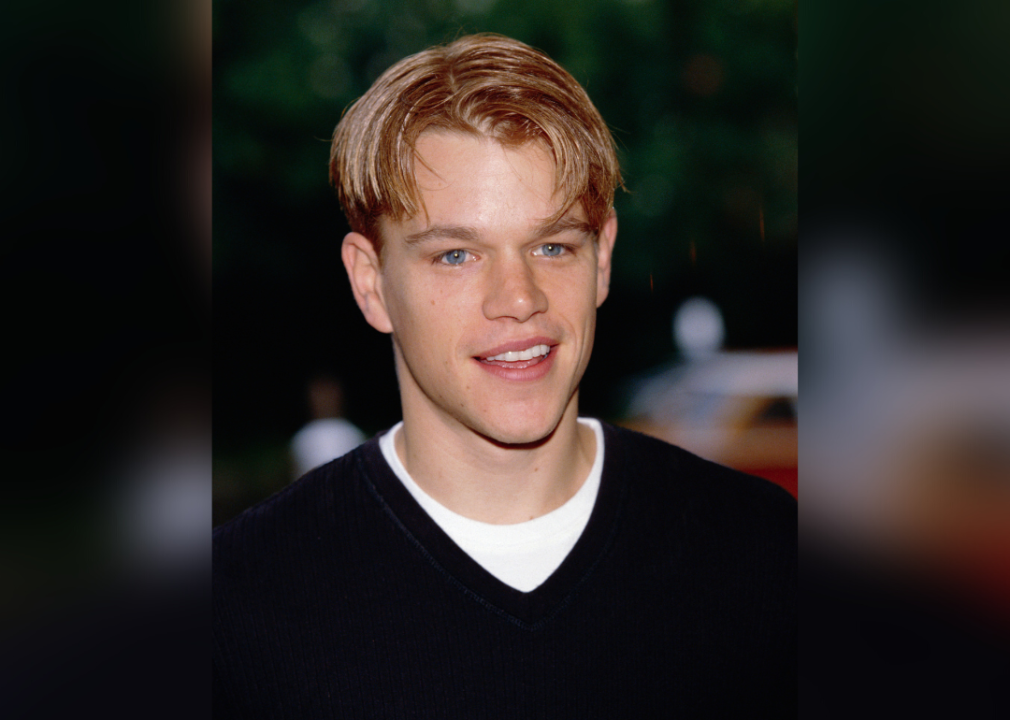 Kurt Krieger // Corbis via Getty Images
In 1997, after years of work on the project, Matt Damon released his breakthrough movie, "Good Will Hunting," which he co-wrote with his longtime collaborator and friend Ben Affleck. The film won the duo both the Oscar and the Golden Globe for Best Screenplay and skyrocketed them both into elite Hollywood circles.
Matt Damon now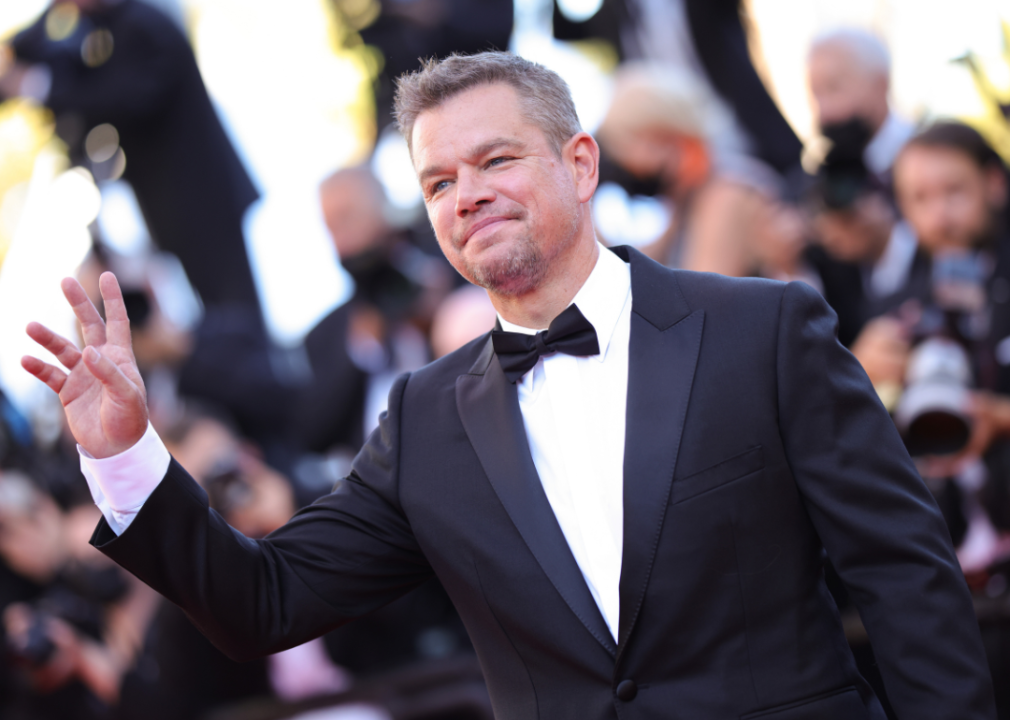 Andreas Rentz // Getty Images
From there, Damon went on to appear in several hit films, such as "Saving Private Ryan," "The Talented Mr. Ripley," the "Ocean's" franchise, "The Bourne Identity," "The Departed," and "The Martian." His work as an actor and producer has nabbed him several more awards and nominations, including four additional Oscar nods.
Will Smith at the start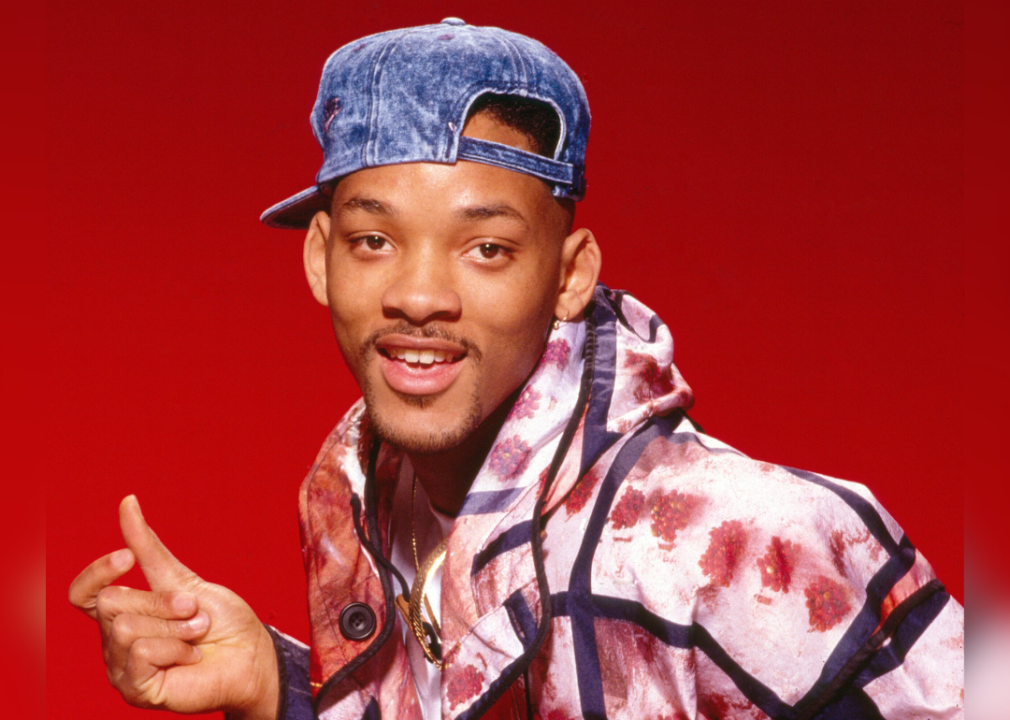 Harry Langdon // Getty Images
Will Smith didn't start out as an actor but as a musician. In 1988, he won the first Grammy Award ever given out in the rap category for his single "Parents Just Don't Understand" with DJ Jazzy Jeff. Two years later, Smith parlayed that success into a career as an actor after landing the lead role in the sitcom "The Fresh Prince of Bel-Air."
Will Smith now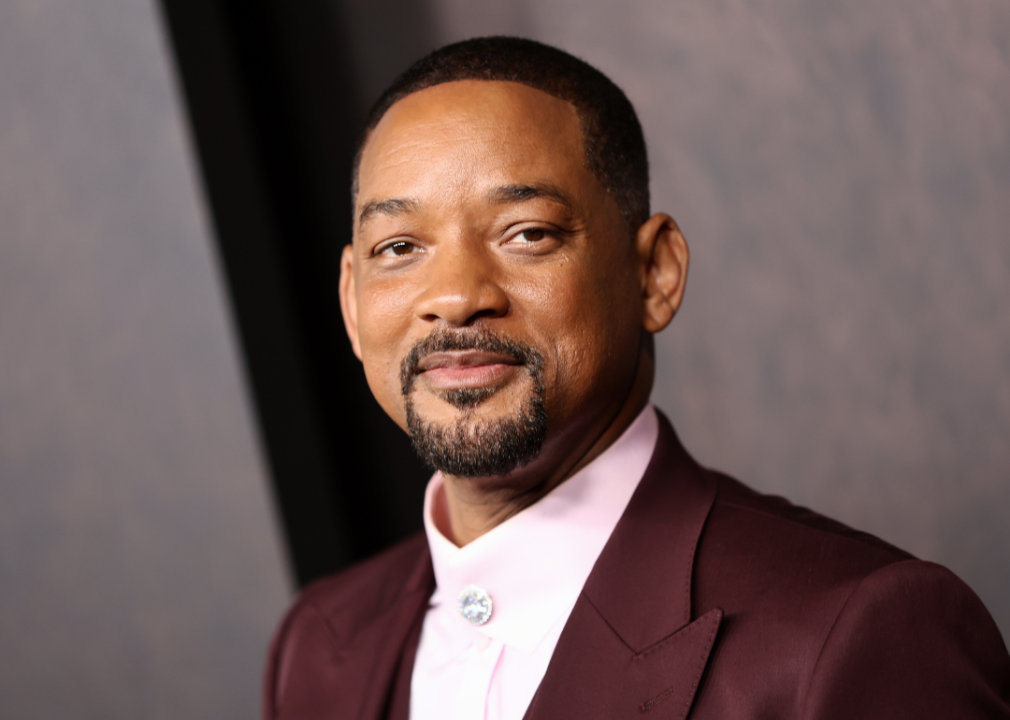 Matt Winkelmeyer // Getty Images
Smith has gone on to star in a number of commercially successful films throughout the '90s and 2000s including "Bad Boys," "Independence Day," "Men in Black," and "I Am Legend." However, his personal life has recently overshadowed his professional success; at the 2022 Academy Awards, he won his first Oscar for "King Richard" but was banned from attending the awards ceremony for 10 years after slapping Chris Rock on stage.
Jane Fonda at the start
Warner Brothers // Getty Images
1960 was a big year for Jane Fonda—it marked her professional acting debut, in the Broadway flop "There Was a Little Girl," and her far more successful rom-com, "Tall Story." A decade later, the captivating actor took home her first Academy Award for her performance in "Klute."
Jane Fonda now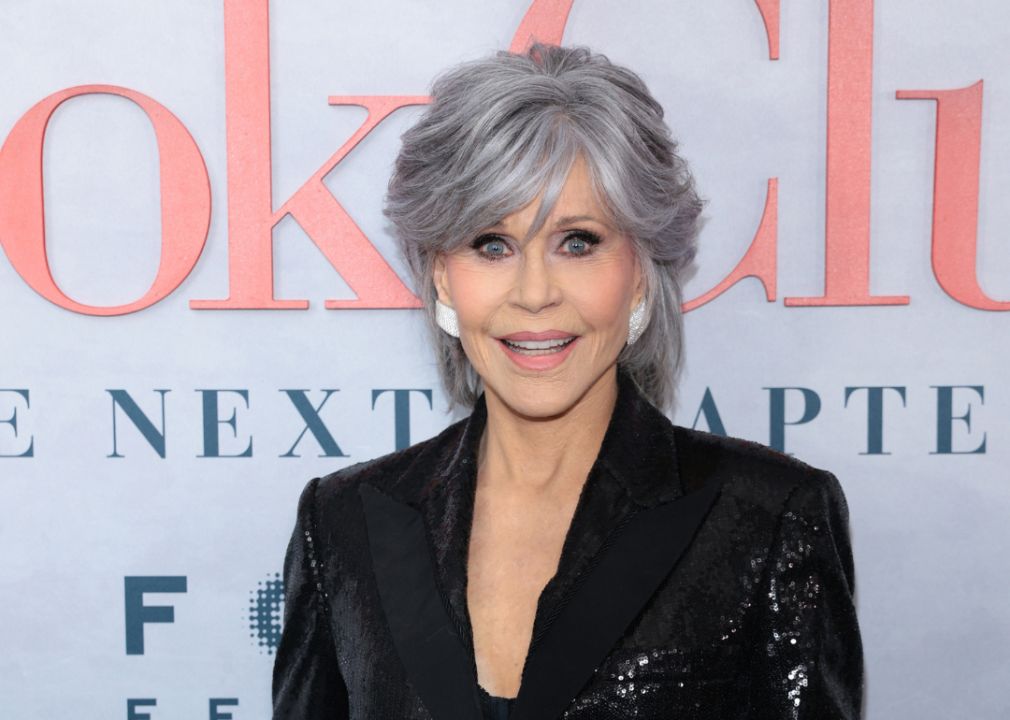 Dimitrios Kambouris // Getty Images
Now the recipient of an additional Oscar, several Golden Globes, and an Emmy, Fonda has a resume a mile long. Some of her more well-known projects include the films "Julia," "Coming Home," and "On Golden Pond," as well as the Netflix series "Grace and Frankie." In addition to acting, Fonda found success with her workout videos in the '80s and '90s and she spends much of her time advocating for political causes.
Sylvester Stallone at the start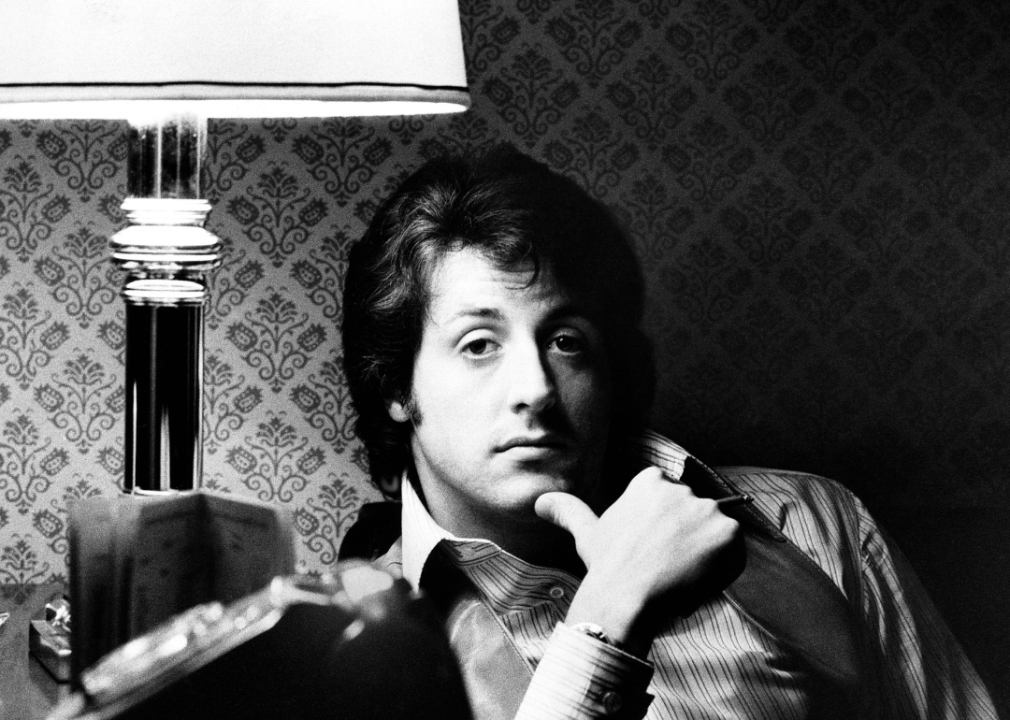 Hulton-Deutsch Collection/Corbis via Getty Images
Sylvester Stallone went from a struggling actor sleeping in a New York City bus terminal to an international movie icon with the release of "Rocky" in 1976. The film, which he both wrote and starred in, followed an underdog boxer as he pursues greatness. The movie also nabbed the Academy Award for Best Picture.
Sylvester Stallone now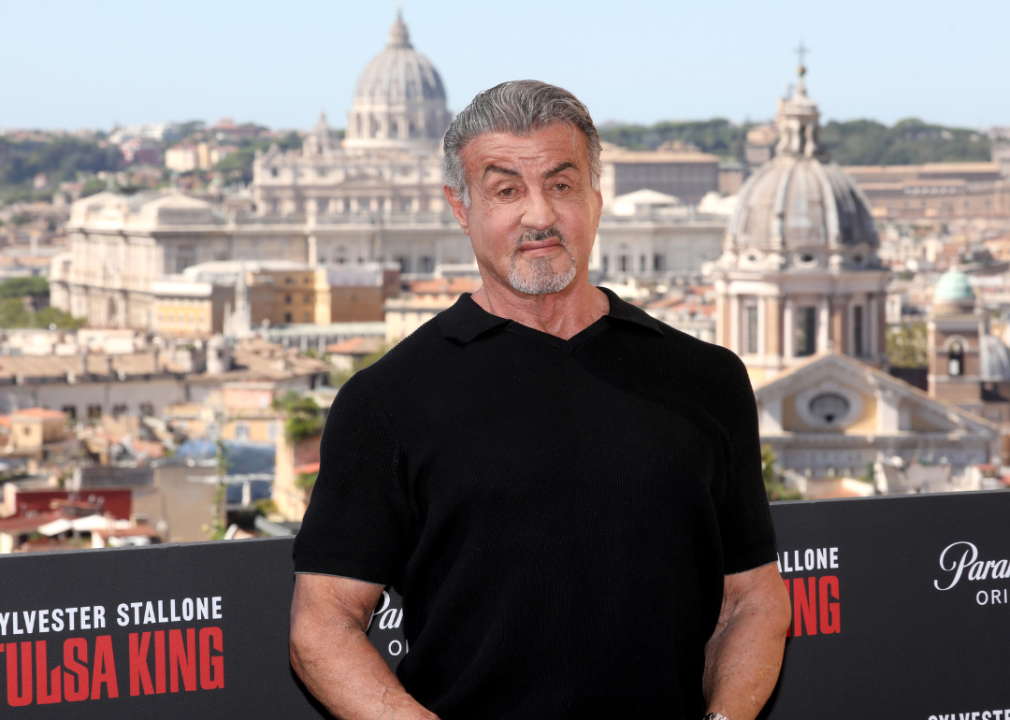 Elisabetta Villa // Getty Images
After the success of "Rocky," Stallone released a slew of action movies, including the "Rambo" films, "Cobra," "The Expendables," and "Escape Plan," which were greeted with various levels of praise and success. Ultimately, the projects were enough to make Stallone the only actor to have a #1 film in six different decades. In 2022, he transitioned to the small screen, starring in the streaming series "Tulsa King."
Jackie Chan at the start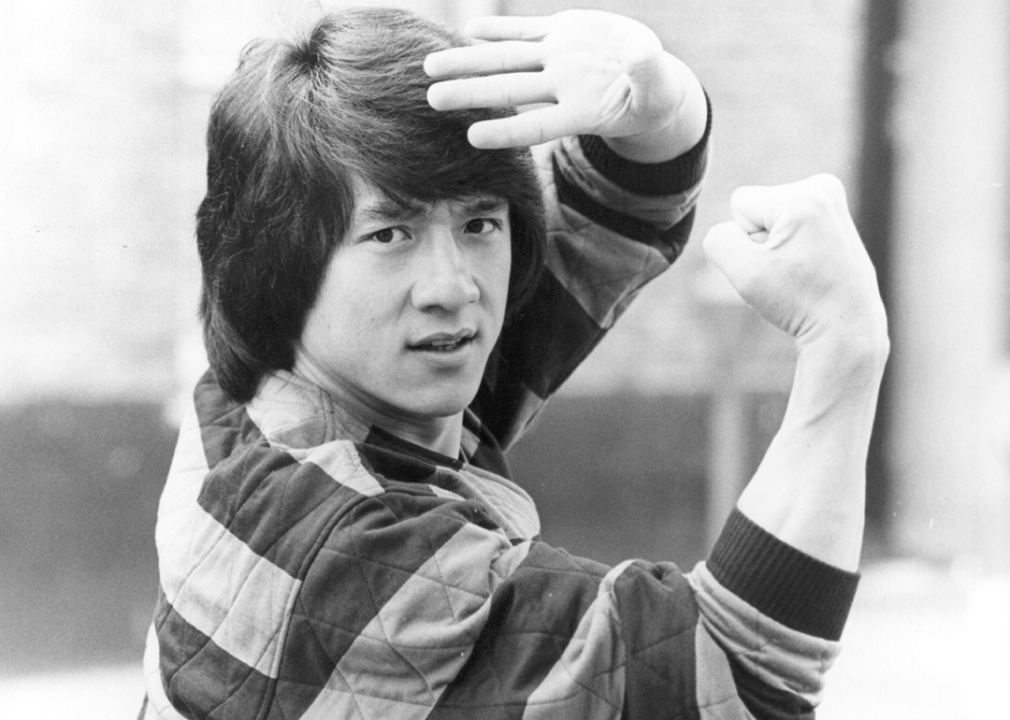 Central Press // Getty Images
Often considered one of the best action stars of all time, Jackie Chan began acting as a young boy in Hong Kong, taking bit parts in various children's films in the '60s and '70s. It wasn't until 1978, with the release of "Snake in the Eagle's Shadow," that he became a known name.
Jackie Chan now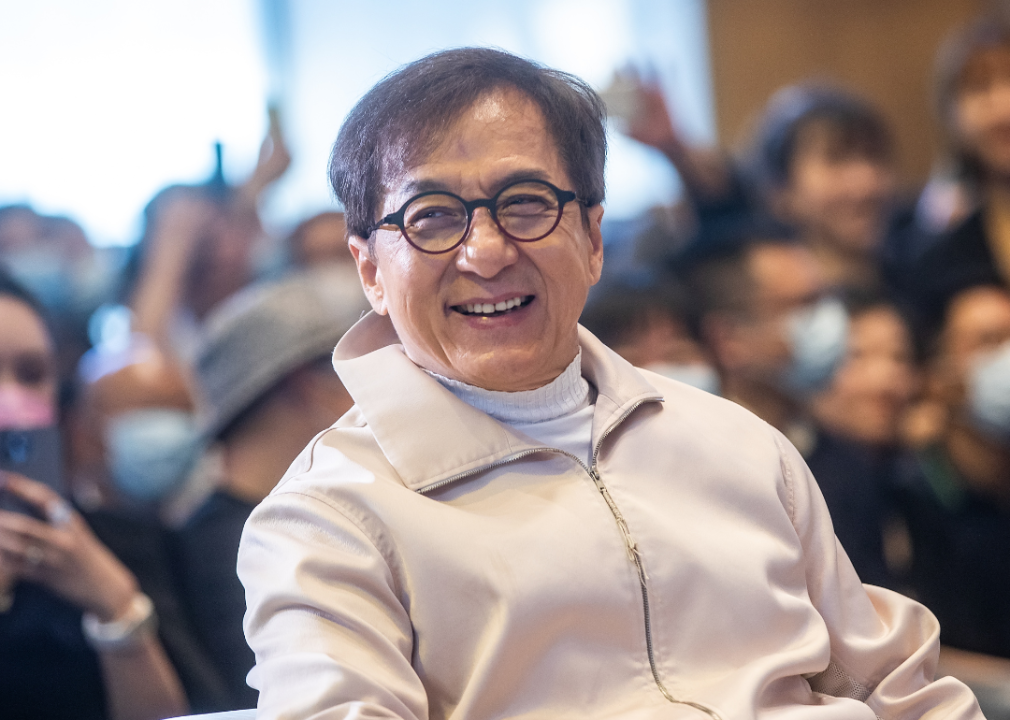 VCG/VCG via Getty Images
Now with more than 100 movies to his name, including the "Rush Hour" franchise, the "Kung Fu Panda" films, "The Karate Kid" remake, and "Shanghai Knights," Chan is a bona fide international superstar, known for both his comedic chops and his martial arts skills. His films have grossed over $2.6 billion in global ticket sales.
Christian Bale at the start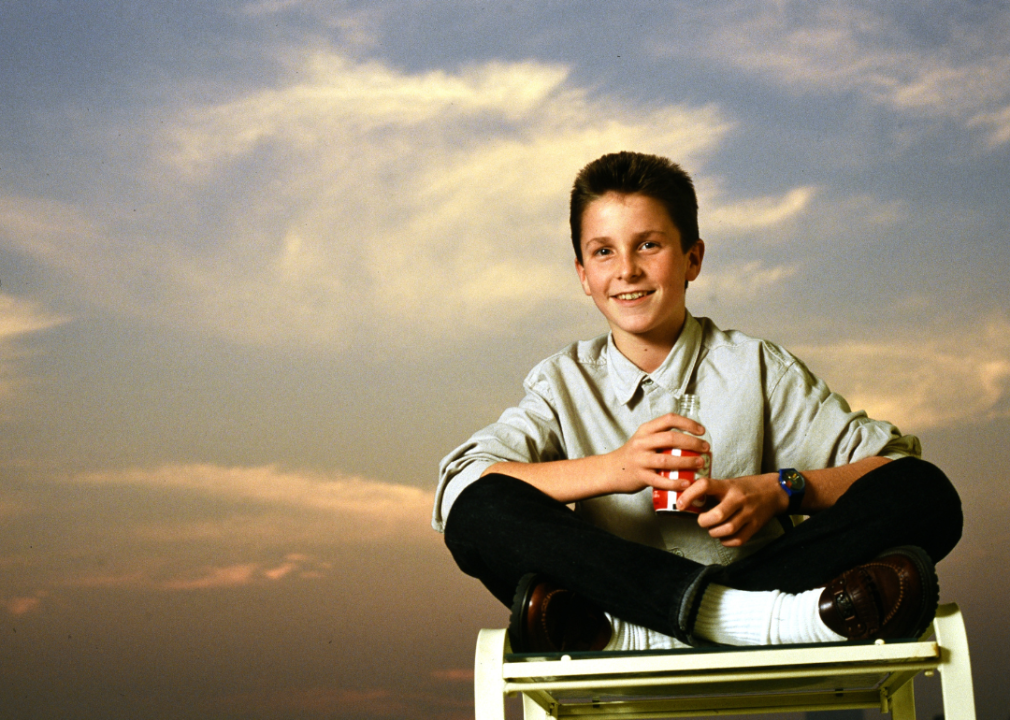 Paul Harris // Getty Images
British actor Christian Bale landed his breakthrough role at just 13 years old in Steven Spielberg's "Empire of the Sun" in 1987. He went on to have a successful career as a young actor throughout the '90s, working on projects like the Disney musical "Newsies," the TV adaptation of "Treasure Island," and historical dramas "Henry V" and "Little Women."
Christian Bale now
Jerod Harris/WireImage // Getty Images
Unlike many other child actors who saw their star fizzle over the years, Bale has been just as successful, if not more so, as an adult. Some of his biggest hits have been "American Psycho," "The Fighter," "The Machinist," "American Hustle," and the "Dark Knight" trilogy. He has won both an Academy Award and two Golden Globes for his work.
Sally Field at the start
Jack Knox/Hulton Archive // Getty Images
In the 1960s, Sally Field was the quintessential girl next door, getting her start on TV sitcoms like "Gidget" and "The Flying Nun" before moving to television movies like "Sybil" and to the big screen with films like "Smokey and the Bandit." Her range and ability to go from playing lighthearted and fun characters to more serious and dramatic ones is what cemented her as one of the most sought-after leading ladies of the '70s and '80s.
Sally Field now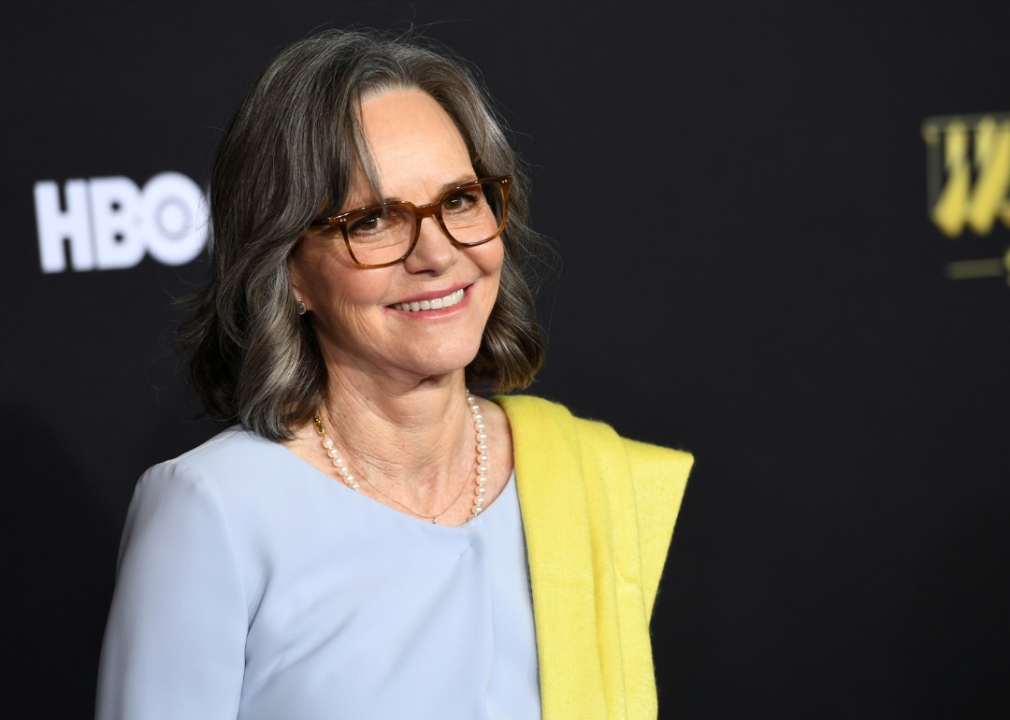 JC Olivera/WireImage // Getty Images
After winning two Academy Awards in the '80s, Field had her choice of roles. She starred in commercial hits that became instant classics like "Steel Magnolias" and "Mrs. Doubtfire" and critically acclaimed films like "Forrest Gump" and "Lincoln." She also appeared on TV series like "ER" and "Brothers & Sisters," and even made her way to Broadway.
Denzel Washington at the start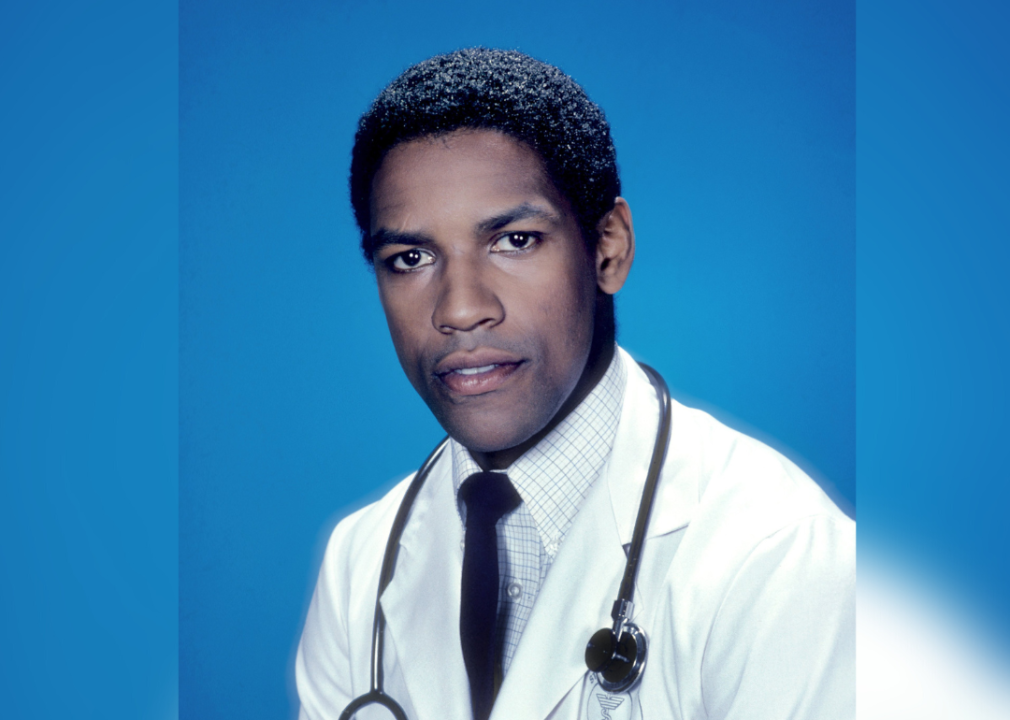 Michael Ochs Archives // Getty Images
Denzel Washington got his start in the medical drama "St. Elsewhere" in 1982. He then transitioned to the big screen by starring in war dramas like "Glory," political dramas like "Malcolm X," thrillers like "The Pelican Brief," and heart-crushing Oscar winners like "Philadelphia."
Denzel Washington now
Ivan Romano // Getty Images
The winner of two Academy Awards, two Golden Globes, and a Tony Award, Washington has split his time between the screen and the stage. Throughout the current century, some of his biggest hits include "Remember the Titans," "Training Day," "The Manchurian Candidate," and "The Equalizer." A force behind the scenes as well, he's acted as a producer and director on several envelope-pushing projects like 2016's "Fences."
Julia Roberts at the start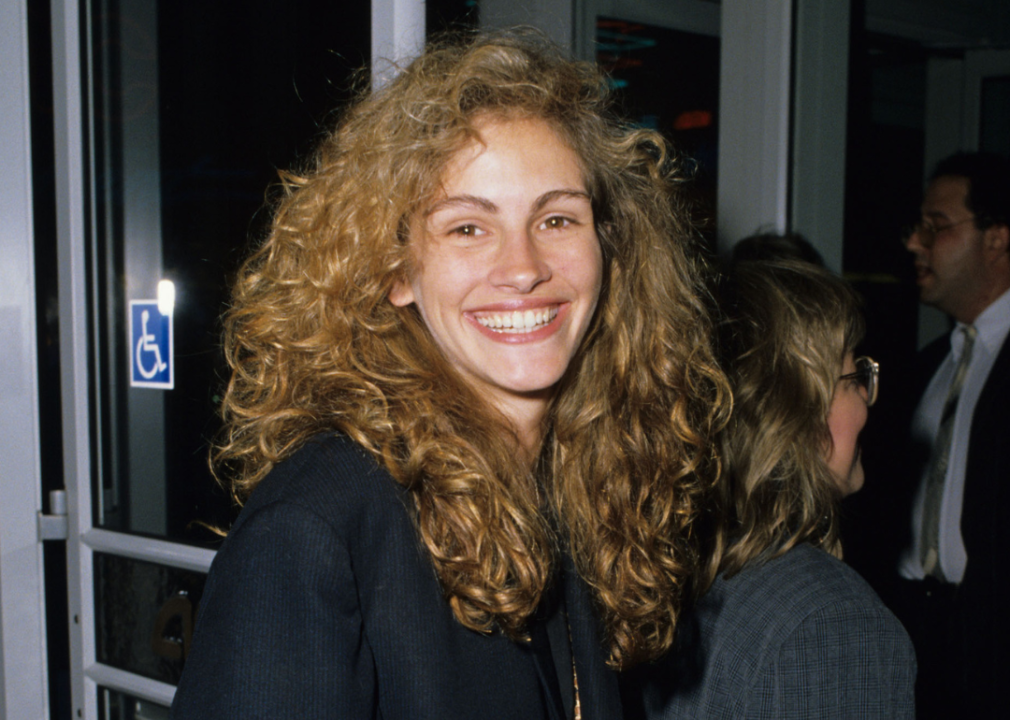 S. Granitz/WireImage // Getty Images
Many stars had a slow start in the industry, toiling away in small, low-budget roles for years before landing those big breakout parts. But not Julia Roberts. Just a year after she began acting professionally, she landed a part in the 1988 movie "Mystic Pizza," which she immediately followed up with "Steel Magnolias" and then "Pretty Woman"—both of which garnered Roberts her first two Oscar nominations.
Julia Roberts now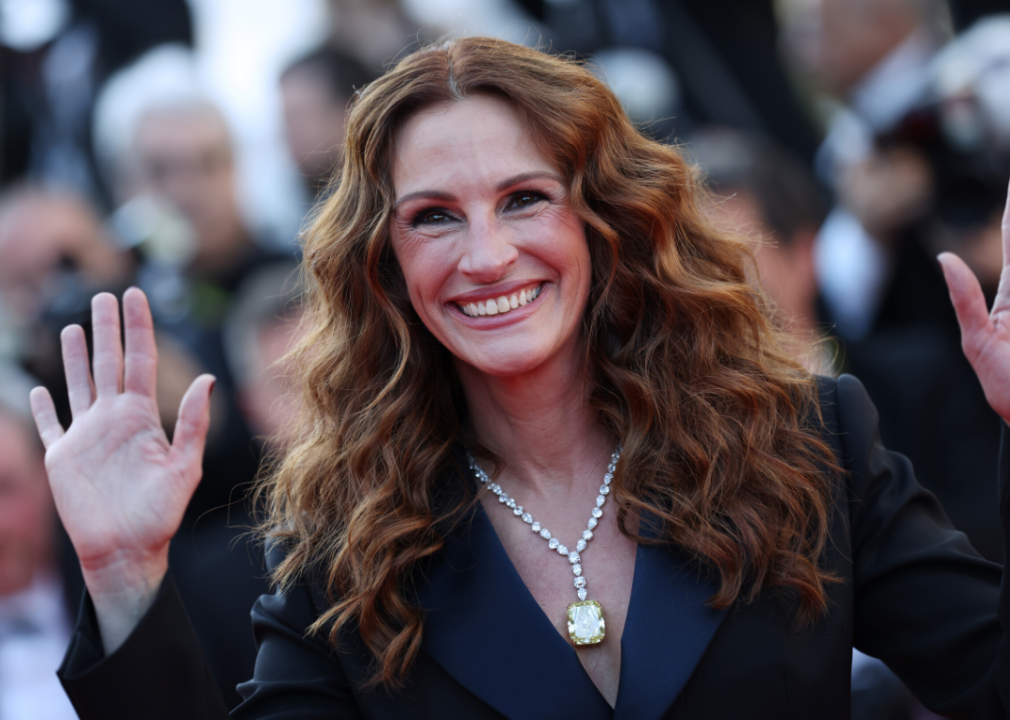 Vittorio Zunino Celotto // Getty Images
Roberts has added a slew of rom-coms and dramas to her oeuvre over the course of her 35-year career, including "My Best Friend's Wedding," "Runaway Bride," "Erin Brockovich" (which won her an Oscar), and "Eat Pray Love." In addition to her on-screen work, she owns a production company, is the face of cosmetics brand Lancôme, and works with charities like UNICEF and the Red Cross.
Story editing by Jaimie Etkin. Copy editing by Tim Bruns.