39-year-old Burlington man booked into Lee County Jail, released on $5,000 bond
BY CHUCK VANDENBERG
PCC EDITOR
FORT MADISON - A Burlington man who reportedly punched a local sports official Saturday has turned himself into the Lee County Sheriff's Department.
Urban Jattelle Morris, 39, of Burlington and formerly of Shreveport, La., surrendered without incident to the Lee County Sheriff's Department early Tuesday morning. He was booked into the Lee County Jail at about 6:30 a.m. according to Lee County Jail officials, and was released just before 7 p.m. that night after posting bond.
Morris was wanted on a warrant out of Fort Madison after he allegedly assaulted a game official working a 3-on-3 basketball tournament at Fort Madison Middle School Saturday afternoon. The warrant charges Morris with a misdemeanor serious assault. He posted $5,000 cash for his release.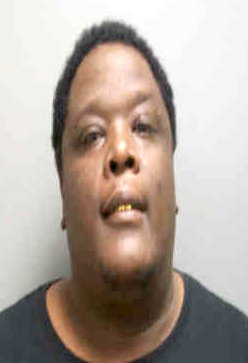 Fort Madison Police had information that Morris was looking to turn himself in following the incident, but when the suspect hadn't done so as of Monday, the warrant was issued.
Morris is accused of assaulting Patrick Weber, a certified official with the Iowa High School Athletic Association, after Weber ejected him for sustained verbal abuse during the game.
According to Fort Madison Police reports, Morris then returned between games and asked Weber how long the ejection would last and Weber told him he would talk with him after he set up the brackets for the next game. Weber told police that was the last thing he remembered until waking up and seeing firefighters standing over him.
Weber was then taken by ambulance to Southeast Iowa Regional Medical Center's Fort Madison campus for treatment and released.
The event was a fundraiser for the Fort Madison High School girls basketball team and had close to 30 teams participating.