FORT MADISON - City fire officials tended to another abandoned house fire early Saturday morning.
According to Fort Madison Fire Chief Joey Herren, an abandoned home on the backside of Hillcrest cemetery on the city's east side caught fire at about 2:45 a.m.
The home, located at 2193 Hwy. 61, was a dilapidated structure that is owned by Phillip Thomas of Fort Madison, according to Lee County records.
Herren said the building was fully engulfed on arrival and no known cause of the blaze was available.
"The building had a collapsed roof and was like kindle and it just went straight up. Because there was very little wind, we just let it burn into the basement," he said.
"The house was destroyed and there were some trees that caught fire."
The home is the latest in a string of abandoned homes to catch fire in the city in the last several months. Herren said the city is still asking neighbors to be on the lookout for any suspicious activities around abandoned homes.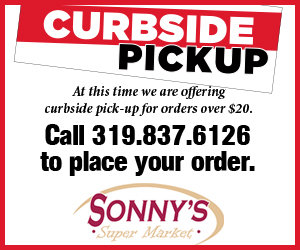 City officials put out several media announcements last week asking neighborhoods to keep an eye on abandoned buildings for doors ajar or other signs of entry.
They are also asking for residents to report any suspicious activities near the buildings to Fort Madison Police.
However, no state investigators have been requested to look into the fire.
"Right now we know what it is, and people are involved somehow. This one had no utilities again. Some of my new firefighters didn't even know there was a house back there," Herren said.
"We're doing (the investigations) ourselves. We're doing the normal stuff investigating and, until we get an eye witness, it's hard to prove arson."
Firefighters were on the scene until about 5 a.m. Mutual aid for water was provided by Denmark and Wever fire departments.
The home was valued at approximately $7,000.