FORT MADISON - This isn't your aunt Susie's laundromat.
Jim and Melanie Cobb, the new owners of the The Plaza at Fort Madison's west side had never owned a laundromat before. They hadn't really intended on owning one now, but rather wanted to chase the warm weather after leaving their home in Utah
Jim is the handyman/contractor and Melanie is the real estate piece of the partnership.
The two acquired the Lodi Center not quite a year ago and quickly went about meeting and greeting the community with hopes of bringing a fresh look and approach to the plaza.
At the center is a new venture called Ave O Laundry. But it's not your typical laundry. This place is gadgeted out with the highest end washers and dryers, but also services unlike other midwestern laundries.
To start, the Dexter line of washers and dryers are top of the line made right in Iowa and these machines will do anywhere from 1 to 8 loads at a time.
Cobb said he wanted to provide larger machines to help reduce people's time in doing laundry.
"We're not just selling laundry here, we're selling you time," he said.
He's not only marketing the laundry to residents in rental properties or those traveling through, he wants the restaurant, hotel, bar, and industrial business as well.
"We've talked with the local hotels about referring their customers here for laundry services. We're talking with restaurants about our ability to do their towels and aprons and things. Again, giving time back to those busy people," he said.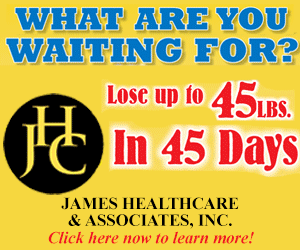 Although he doesn't have all the details worked out yet, Cobb said there are plans being finalized for people, business, companies and travelers to drop off their laundry, have it done, and then come back and pick it up.
"We're about a month away from having that service ready," Cobb said. "We'll have a drop off right through the double doors. We will wash it, dry it, and fold it. Probably not ironing and that kind of thing, but we can provide a service that allows you to catch up with your time."
He said the machines are also big enough for spring cleaning, drapes, comforters, and other bulk laundry.
Cobb has spaced out the traditional load machines so everyone has plenty of workspace and there are tables at the end of each row of machines and along the walls.
One very unique aspect to Fort Madison laundry services is the Dexter mobile app that allows you to reserve and pay for washers and dryers right from your phone. Cobb said there will eventually be specials on the app for users with potential savings for repeated use.
Using the app, one person could pay for the machines from anywhere using the app and another person doing the laundry would just have to load the machine and press start.
He's also going to be installing some child-friendly amenities in the next month that will includy dry-erase boards, books, and some games to keep children occupied during cleaning.
Patrons can also expect vending machines with snacks and drinks in the coming weeks.
Those interested in more information about Jim and Melanie's services at Ave. O Laundry can also connect with them on Facebook at https://www.facebook.com/Avenue.O.Laundry.
Ave O Laundry is currently open 24 hours a day 7 days a week.