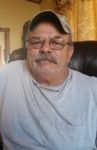 Dennis Joe Smith, 69, of Lomax Illinois, passed away at 8:50 P.M. Thursday, December 16, 2021 at the Southeast Iowa Regional Medical Center in West Burlington, Iowa.
Dennis was born August 20, 1952 in LaHarpe Illinois, the son of Herbert and Magdalena (Henderson) Smith SR. He married Tammi Lynn Neff on November 3rd 1990 at the Lomax Church of the Nazarene.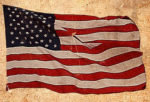 Dennis attended Dallas City High school before enlisting in the US army. He was also a member of Ironworker Local 577, Burlington, Iowa, for many years. Dennis worked at his trade nationally and internationally as an Ironworker. Dennis also worked as a truck driver. He and his wife mowed yards together, and enjoyed doing home projects. Dennis enjoyed riding his motorcycles, fishing and especially enjoyed time spent with his granddaughter.
Survivors included the love of his life, Tammi; two sons, Dalton (fiancé OSHYN "river" Goff) Smith of Mount Pleasant Iowa, and Preston Smith of Lomax; One granddaughter: Cora Lee may Smith and one brother Herb Smith of Sherrard Illinois.
Dennis was preceded in death by his parents and one sister; Sandra Wysong.
As per Mr. Smith's wishes, no services are planned. Cremation has been entrusted to Banks and Beals Funeral Home.
A Memorial Fund has been established in his memory. Memorial contributions and sympathy cards may be sent to; Dennis Smith Memorial Funds c/o Banks & Beals Funeral Home, P.O. Box 70, Dallas city IL 62330. To leave a condolence for the family, please visit Dennis' obituary at banksandbeals.com.