BY CHUCK VANDENBERG
PCC EDITOR
FORT MADISON - Almost out of the blue, your Fort Madison Bloodhounds are the second best basketball team in Class 3A in the state.
The Bloodhounds were ranked No. 2 in the state in the Associated Press Iowa High School Basketball Poll on Monday, after being ranked 9th at year's end.
That's happened just a couple times in the past 30 years depending on what polls you look at, but Head Coach Ryan Wilson is quick to say the success is a reflection of the culture being built at Fort Madison High School.
Wilson has a playing rotation that includes eight seniors led by Dayton Davis and Miles Dear. Seniors Reiburn Turnbull, Tate Johnson, and Landes Williams are also in the starting rotation, while fellow classmates Phillip Goldie, Leighton Rockhold, and Matt Hopper come off the bench with leadership and scoring ability.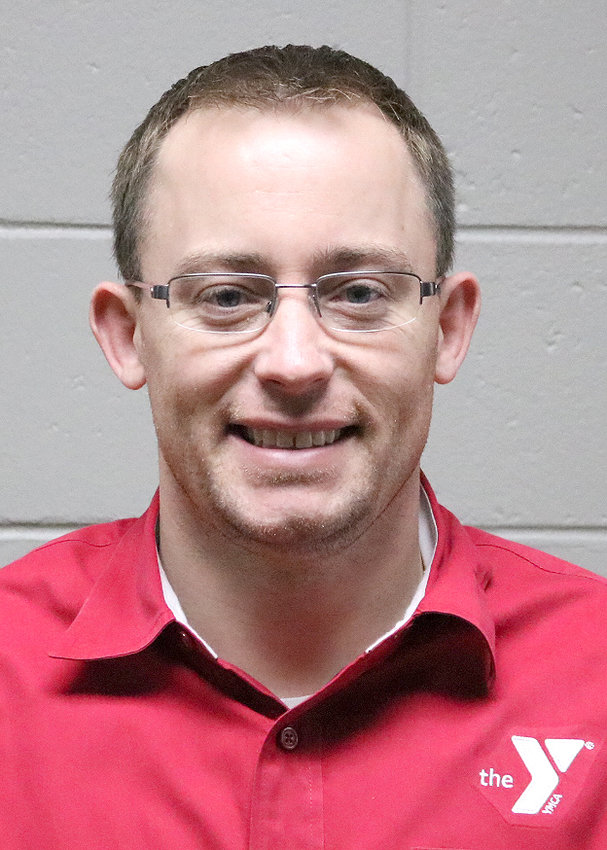 Davis is tops in the state in 3A in steals with 39 and 3rd in rebounds with 105. He's in the top 20 in scoring at 17.9 points per game, while Dear checks in at 14.6 including a 21-point outing against Central Lee on Saturday.
Davis had 29 in that game including a 15-second stretch where he scored six points off steals pestering the Hawks in the front of the Hound press. He's a vacuum on the offensive glass with 50 rebounds in nine games, which is tops in 2A, 3A, and 4A.
Wilson said Davis and Dear have taken on leadership roles on the court from a very young age.
"Those two guys, specifically, have led quite a few years in their time in basketball. They've been leaders in one way, shape, or form. They put a lot of work in during the offseason from 5 a.m. shooting in the fall or AAU to gain more experience," Wilson said.
"It means a lot to them to be successful and have success on the floor. They want it and want it bad. They both would give up points and assists if the team is winning."
But Wilson, who's been leading the Hounds for past seven years, said he's seen the effect this senior class of athletes has had on Bloodhound athletic programs in general.
"You can go all the way back to their earlier years and see the success that class has brought to the athletic program at Fort Madison," he said.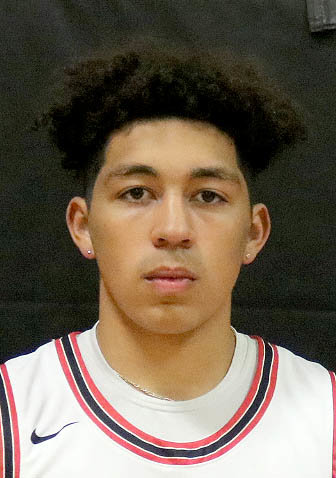 "A few of our seniors went to state in track. Look what some did on the baseball field, in wrestling, what they've done on the football field. You take all those experiences, and those high levels of success and they just brought that to the hardwood this year," he said.
"There are a group of kids that are so darn competitive - they hate to lose and will do anything they can not to lose."
Wilson's quick to admit the lofty ranking, which included one vote as the top team in Class 3A, puts a bigger target on the Hounds' backs, can be a distraction, but the recognition is nice.
"I think it's a little of both, to be honest with you. It's nice to get some recognition across the state for what we've been doing and the kids' hard work this season," he said.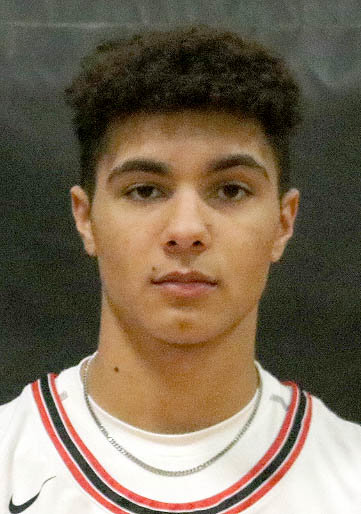 "But they need to stay level-headed and humble because, at the end of the day, the rankings don't mean much if we don't win conference or make a run at the state tournament."
The Hounds are playing with a little different mojo this year and it's coming across on the floor with balanced scoring, increasing assists, and steal stats that are born out of comprehensive play. That camaraderie has blossomed during the Hounds' undefeated run.
"I think if you asked me that question in November, I would have said I was concerned about our mission and mindset," Wilson said. "But we had a good senior meeting to talk about things and get everyone on the same page. Now they're doing what's best for the team.
"There's days when Miles and I talk about assists and he wants those to be high because that improves our chance on the court. Sometimes he might force and pass here and there, but he has great vision and sees the floor very well."
Dear has 40 assists on the year.
But Wilson said any of the seniors are capable of leading at any given time - against any team.
"They're all capable of going out and leading on a given night. Phillip's been more active rebounding and scoring, Johnson has been in double-digit scoring."
The Hounds' success this year is getting contagious and students and fans are making more trips to away games and having an impact in games.
Wilson said he hopes the undefeated season so far, the lead in the conference, and the rankings continue to bring fans out to games.
One of the bigger games will be Friday when the Hounds go to 4A Burlington with the No. 2 ranking fresh on everyone's minds.
"We need a big crowd in Burlington and, if we can get even half the student section there that we get at home, our boys will feed off that," Wilson said. "There's no doubt our boys will show up and be ready to go, but anything we can do to enhance that on Friday will be great.
The Grayhounds are just 7-5 on the year, but are 4-1 in the Southeast Conference and play against bigger 4A schools including Iowa City High and Iowa City West. Burlington has won their last five games.