CENTRAL LEE – The Central Lee Quiz bowl team wrapped up a banner year with a Southeast Iowa Superconference championship.
The team, under first year sponsor Ryan Van Ausdall, went 15-2 in match play and won the WACO and Van Buren County Invitationals, returning just one starter from the 2022-23 team.
Seniors Emma Bell and Maren Robbins led the squad with junior Blake Lindsay and sophomore Andrew Martin rounding out the starting four.
"I knew we had a chance at making a run this season, but there are some incredibly tough teams in this conference," Van Ausdall said.
The team went undefeated until the SEISC tournament where they lost their first two matches in pool play, but a win over Van Buren in the third match forced a tie and Central Lee advanced on points.
They then had a rematch with West Burlington and won before defeating WACO in the championship for the title.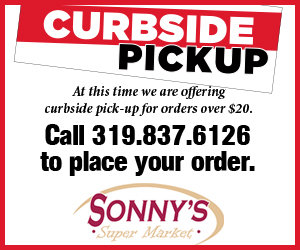 During the season, the Hawks won the WACO Invitational, the Hawk Invitational, Van Buren County, and then the conference tournament. Central Lee defeated WACO for three different championships.
The team consisted of Bell, Robbins, Lindsay, junior Daniel Vallepu, Underwood, sophomores Owen Krogmeier, Leo Thomas, Jacob Vollmer, and Drake Weber, and freshmen Beau Boyd and Aurora Edens.
"It's a very balanced team, each having strengths in different areas," Van Ausdall said.
"Blake is one of the strongest math students this conference has ever seen. Andrew is a geography and history specialist. Emma and Maren have a wide range of knowledge and just seem to have answers to random questions that spark a big run for our team.
"The alternate team comprised of Drake, Jacob, Aurora, Owen, Leo, Beau, and Daniel held their own all season. They had one of the toughest schedules all season, having to play every tough team in the conference, as well. They won matches at every invitational."
Van Ausdall said Quiz Bowl is one of the most thrilling competitions that most of the public doesn't know about.
"I'm hoping our success this season encourages future students to join and community members to come out and watch. We're hoping the success carries over to next season."