FORT MADISON - Local firefighters battled a house fire Tuesday morning that was apparently caused by a cigarette.
According to Fort Madison Fire Chief Joey Herren, the fire which destroyed a home at 215 Avenue G was caused by an occupant who fell asleep with a lit cigarette.
"What the girl told us was that she fell asleep with a cigarette, and the structure burnt so bad we couldn't see much of anything else. So we're taking her word for it," Herren said.
Herren said the structure had no insurance and is a total loss. He said firefighters worked quickly to keep neighboring properties from being damaged. They also controlled the burn to keep the building from toppling over onto the homes to the east or west.
"We didn't want it to fall on the other house so we let it burn on one side because it was fully engulfed when we got there," he said.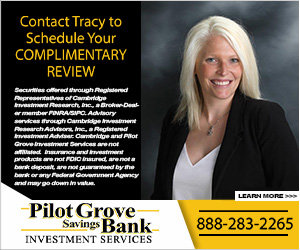 "We brought in an excavator to make sure that we kept it off the other houses."
Firefighters were on the scene from about 5:05 a.m. to just before 9 a.m. The department went on an all-call with all firefighters eventually responding to the scene. Fort Madison Police Department and Lee County EMS also responded to the fire. No injuries were reported as a result of the fire.
The structure burned completely to the ground. It's listed on Beacon Schneider as being owned by David Leroy Kruse who acquired the building on a quit claim deed in 2012.