FORT MADISON - The City of Fort Madison is seeking persons who are interested in serving as the Second Ward Council Member.
Second Ward Council Member Tom Schulz has been elected to the Lee County Board of Supervisors and has submitted his resignation as Second Ward Council Member on the Fort Madison City Council effective Dec. 31, 2022.
The position will be filled by appointment at a meeting on December 20, 2022 at 5:30 P.M. in the Council Chambers of City Hall, 811 Avenue E, Fort Madison, Iowa.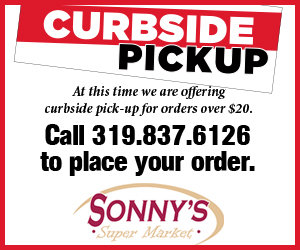 The candidate appointed would serve until the results of the November 7, 2023 Election were certified, unless an intervening special election were to be held before that date.
Interested parties should prepare a letter of interest and brief bio and submit to the City Clerk at 811 Avenue E, Fort Madison, Iowa, or mblind@fortmadison-ia.com. The deadline for submittal is no later than 4:30 P.M. on December 14, 2022, in order to be considered for the vacancy.
Please contact City Clerk Melinda L. Blind at (319) 372-7700, ext. 206, with any questions.