FORT MADISON - Fort Madison officials have now decided to close the Old Fort replica in the city's Riverview Park.
Early Wednesday afternoon, Fort Madison Mayor Matt Mohrfeld and City Manager David Varley said no decisions about the facility had been made and someone had "spoken out of turn" about the Old Fort being torn down.
At 4:52 p.m. city officials put a press release indicating the buildings were coming down.
The press release entitled "City to Take Down Old Fort Buildings" was released after Varley and Mohrfeld's comments.
The release refers to a recently completed inspection of the Old Fort revealing leaking roofs, bowing out and falling walls, foundations that are crumbling, and several unstable buildings.
"Based on this inspection it was determined that the majority of the buildings in the Old Fort are structurally unsafe and not fit for occupancy. The buildings are over 35 years old and have outlived their life expectancy. Based on these findings, City officials have decided to close the Old Fort and will present to the City Council various options on how to go forward in a way that will preserve the Fort's place in the history of Fort Madison," the statement indicated.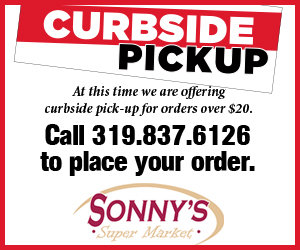 "The Old Fort in Riverview Parks sits in the floodplain and has been flooded on several occasions. This location makes it an unsuitable place to reconstruct the Fort. The City is looking at different options to be able to continue having the Fort as part of the city's history. These options include looking for a different location for a fort replica or museum, or possibly combining with an existing entity. The City's goal is to find a more permanent way to honor the Old Fort.
"The future direction that will be taken regarding the Old Fort will be made by the Fort Madison City Council."
The Fort was originally built with a $10,000 Iowa Cultural grant and federal revenue sharing. The buildings were constructed by prison inmates and then disassembled and moved to the current location in Riverview Park in 1985. Other buildings were then added and dedicated in 1988 and opened to the public the week of the Tri-State Rodeo that year.
A Facebook post from "Our Old Fort Madison" correctly reported that Old Fort staff had been told the facility would close and be demolished, however city officials told Pen City Current that no decision had been made by the City Council about the future of the facility.