FORT MADISON - A preliminary budgeted city levy increase of $2.73 has been reduced by a dollar in discussions for the 2023-24 fiscal year budget.
At a budget workshop held on Tuesday night, City Manager David Varley told the council that he and Mayor Matt Mohrfeld discussed several options to bring the increase down.
The two came up with some savings in pension fund contributions that could be spread out over several years and were able to drop the fiscal year mil levy to $16.08 from the $17.08 that was proposed in Varley's report sent to councilmembers late last week.
"The mayor came in and discussed with us and had some good ideas so we changed a few things around," Varley said.
"He thought it would be a good way to stair step to go from $15 to $16 and then to $17 and not make it such a huge increase."
The mil levy is what property owners pay the city in tax-based $1,000 of assessed valuation. So the city would collect $16.80 per $1,000 of assessed property valuations.
Varley said the main reason for the increase is the bond the city took out to borrow money for the Hwy. 61 project. The increase in the mil levy is seen in the city's debt service portion of the combined levy.
Varley said savings were found in the employee benefits line item because the fund is healthy with $509,000, so they took $100,000 out of there to "buy down the mil levy".
"The second place we're doing it is with the police retirement where there was $413,000, so we took $110,000 out of there. You'll see we have a healthy balance in those. You levy for x amount of employees and if you don't have all those employees it builds up over the years," Varley said.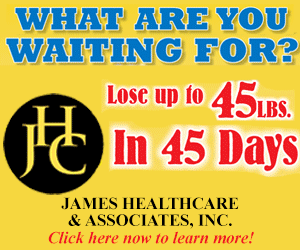 Councilwoman Rebecca Bowker asked if Varley thought those adjustments were realistic in the current economy.
"Realistically speaking, are these litle changes from one account to another realistic," she said.
Varley said they were realistic because the funds that took the money from were in healthy shape and it helped to accomplish the mayor's goal of making the levy increase smaller.
"Fair enough," Bowker said.
One budget aspect Varley deferred on was the Old Fort. He said there was a task force that is making some recommendations on the Fort.
After the meeting, Mohrfeld said a group of officials went and toured the facility last week and discovered some disturbing structural issues and overall condition of the Fort.
Mohrfeld said the future of the Fort will require some investigation, and was non-commital on whether The Fort was on the chopping block.
"I can't say that's being considered... but I can't say it's not being considered, either."
The council will be holding another budget workshop on Jan. 31 at 4:30 p.m.