FORT MADISON - City officials voted Tuesday night to join a $15,000 retail market study, but one city councilman hopes it isn't another report that sits on a shelf.
At Tuesday's regular City Council meeting, the council voted 7-0 to join Fort Madison Economic Development Corp. and the Fort Madison Chamber of Commerce in a study to be completed by The Retail Coach.
Fort Madison Partners Executive Director Tim Gobble told the council the group is recognized for their efforts and successes in other communities Fort Madison's size.
Gobble said there were two organizations that gave a proposal for the project and he said The Retail Coach was a better fit for the city's needs.
"It was pretty glaring when we looked at the delivearbles and The Retail Coach stood out mainly for the invovlement in Iowa communities similar to Fort Madison,' Gobble said.
Carrol, Pella, Spencer are all comminities about the same size as Fort Madison that have contracted with this group."
Gobble said he felt comfortable moving forwarding with them and then breaking data down in segments.
The first would be data collection, including cellphone geolocation data, that would tell the city where people are moving about in the city.
He said the data information would be critical in recruitment and also expansion of existing retail.
He said the first option for work on the project would be data analysis to including retail opportunities, development and redevelopment opportunities, and developers for recruitment as well as marketing and branding.
The cost factor has the group initially just looking at data collection and not recruitment efforts. He said recruitment would be an additional $20,000.
"We thought 'lets look at the data first to see if it was something we could work with and make sure it's what we want to present as a community'."
Gobble said the groups have decided to move forward with the project and Mayor Matt Mohrfeld attended one of the meetings and recommended Gobble present to the council to share in the cost.
Any additional expenses in the contract, which includes travel and project expenses for trips to the city, would be paid for out of Fort Madison Partners' budget. The proposal includes up to $3,500 for those expenses.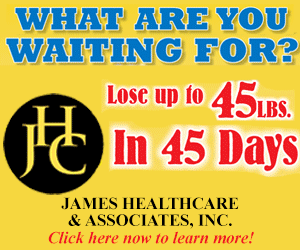 Gobble said the most vital part of the program from his viewpoint is the contacts that would be generated by working with The Retail Coach.
"They will supply us a listing of retail individuals that fit our community, as well as developers that are looking to move forward with projects," he said.
Councilwoman Donna Amandus asked if the project could be moved to the recruitment phase if stakeholders are happy with the data.
"We could move forward after that," Gobble said.
Mohrfeld said a woman from Pella was on the Zoom call that he sat in on and she said she was more impressed with the data collection than the recruitment phase.
"I was very suprised when she said that, and she said they were at the same place as we are," Mohrfeld said.
"If we're gonna move the needle, we've gotta move the needle."
Mohrfeld asked City Manager David Varley if the city could carve the $5,000 out of the city budget and Varley said that would be workable.
Councilwoman Rebecca Bowker said the data will be valuable as other communities, and even nations, have used it to track not only retail, but virus tracking as well.
"It's a good source of information. We want those niche stores that appeal to certain demographics," she said.
Councilman Rusty Andrews reminded the council of other plans that the city has paid for that sit on shelves and don't get utilized.
"I do see money spent on a lot of these studies and they do find themselves on a bookshelf somewhere," he said.
"I hope we find a way to utilize this and get our money's worth. We'll all get a copy of it and we're gonna read it and then someone asks us a question six months later about business in Fort Madison and we say we don't know and come to find out it was in that (study).
"We're gonna look pretty dumb."
In an unrelated action, Councilman Tom Schulz submitted his resignation effective Dec. 31 in order to assume his new elected position to the Lee County Board of Supervisors.