FORT MADISON - As city officials continue to look into how to move forward with four remaining sewer separation mandates from the Environmental Protection Agency, a new option was put forth Tuesday night.
After City Manager David Varley gave an update to the Fort Madison City Council at Tuesday's regular meeting, Councilwoman Rebecca Bowker suggested proceeding with the remaining four projects under one contract.
The city has completed several of the mandated projects that separate city storm and sanitary sewer lines, but projects on 7th-10th Streets still need completed and costs could approach $30 million to get all four done.
Varley gave a report to the city that called for 10% increase in sewer rates in 2022-23, and then 5% increases on top of that for the next three years with 3% increases through 2038.
Varley said current estimates show he first project on 10th Street will cost about $8 million with the next three each slightly higher.
Bowker said she thought information pointed to the costs of the other projects going down to about $6 million per separation, contrary to Varley's projections.
"I don't want to throw a whole wrench into the conversation, but we were talking about $8 million for the 10th street project. Subsequently, I've heard the other projects wouldn't be so complicated and possibly not so expensive," she said.
"Now we've got a $3 million spread between the 2025 project and the 2038 project.
"Would it save the taxpayers money by bidding it once? We're paying for four mobilizations, four engineering estimates and inflation over that period of time. Overall it's a cost savings to the taxpayers by doing it just one time rather than four times over 13 years."
Bowker said she realized there were other factors at play, but it seemed silly to pay an additional five or six million by spreading the four projects out with inflationary costs associated with the construction.
"I'm saying we bid it out as one project and they mobilize over the next few years and get it all done," Bowker said.
Varely said if they did that and the first one was $8 million and the others came in at even $6 million each, that would be about $26 million.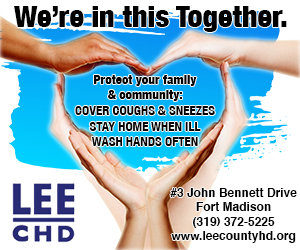 "To do those all together over a couple years you may be raising rates 50% to 60% to get enough to handle the debt service on the projects," he said.
Bowker said those numbers weren't rooted in any data.
"Unless you have data in front of you that's a very bold statement," she said.
Varley said he's using the only information he has and that's from engineers who have looked at the projects.
City Councilman Tom Schulz said he thought at least asking about one contract wouldn't preclude the city from moving forward, but might open up other options less taxing on the rate payers.
"It does give us the capabilities to take a step back in six months or a year when we have more data and possibly restructure this in a way that's more consistent with the rate payers," Schulz said.
He said that could also create more opportunity to find other sources of revenue or allow other possible funding streams to come to fruition through government or other assistance on the mandates.
Bowker also brought up the possibility of the new Bipartisan Infrastructure Law and Varley said the city has looked into that, but they haven't been able to find any money for sewer projects in it.
He said the closest the city has come to finding grant money for the project was a USDA program, but that has about $48,000 in a program that is shared among nine counties in Fort Madison's region.
"The funding for that remains fairly steady and this year for that program the region received $48,000 to give out," Varley said.
But he said the city could qualify for one of their loans and the current rate on that program is 3.25%.