LEE COUNTY - Lee County Ambulance Director Dennis Cosby submitted his resignation to the county, effective immediately, Monday.
The Lee County Board of Supervisors will convene a special meeting at 2:30 Tuesday to accept the resignation and to consider appointing current Director of Operations, Jason Dinwiddie, as interim director.
Dinwiddie said Monday that he was not aware that Cosby was considering resigning.
Dinwiddie, who's also the county's Emergency Management coordinator, said in the interim things would be fine and the ambulance service will continue to provide the same level of service it has.
But Dinwiddie said he wouldn't be able to serve in both capacities on a permanent basis.
"That would be too much for one person," he said,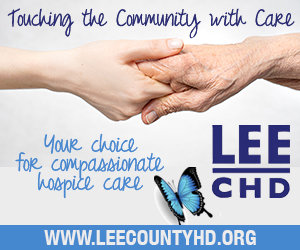 Supervisor Garry Seyb said he was surprised by the move, as well.
"No, I was not expecting this. It's Dennis' choice and I don't know what his reasoning is, but that would be something to talk with him about," Seyb said.
Cosby was unavailable for comment when contacted Monday.
"I can honestly say I was suprised. Jason will be able to step up in the interim assuming the board accepts the resignation. I don't know what would stop them from that," Seyb said.
"I don't see this as concerning. I don't think it will be felt in the public, but it will be felt by us. As far as day-to-day operations, the ambulance service will continue to function well for Lee County. We're making a lot of strides and a lot is changing with the service."
The position will be advertised for at least 10 days and then the county will start conducting interviews for the opening.
"I still see the ambulance as a strong organization in the county. We will start a search going forward," Seyb said.