Partners and Chamber could help bring business owners to the table again
BY CHUCK VANDENBERG
PCC EDITOR
FORT MADISON - Fort Madison Mayor Matt Mohrfeld has put a bullseye on the city's deteriorating downtown sidewalks and curbs.
At Tuesday's regular city council meeting Mohrfeld put the item in front of the council for discussion without action.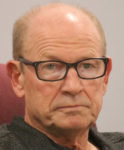 "I always have a saying that if you don't put a bullseye on the wall, you're never going to hit a bullseye," Mohrfeld said. "This is to set the bullseye on the renovation of the downtown sidewalks and streets."
He said the initial discussions shouldn't include funding, but focus more on who the stakeholders will be and what the project could look like.
Councilwoman Rebecca Bowker said the city should take a progressive approach to the problem like they are with the marina project.
"It's my strong belief that we really need to invest in our downtown. That investment looks like new sidewalks, and Avenue G, and what we can do," she said.
She said pulling the new look of Avenue H into the downtown is important for tourism and curb appeal, but she also said from a pure safety standpoint with cruise line tours, downtown events, and ADA considerations, upgrades are needed.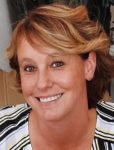 "We've had incidents where people have tripped and fallen off uneven sidewalks and broken curbs and those types of things. It's a safety issue for the community," she said.
"We're not being ADA friendly and we're not being handicap accessible."
She said downtown merchants are open to the discussion, but they want to know what that looks like and what that will cost them.
"I know funding isn't necessarily a topic tonight, but I think we have some avenues moving forward that we can look at to make it not so cost prohibitive."
She said the city must get input from downtown property owners before making some decisions because access will be a big issue with business owners.
Mohrfeld said there may be some timing issues and some opportunities as the city moves forward with sewer separation plans that will result in Avenue G being reconstructed after the separation occurs downtown.
Savannah Collier, Fort Madison Chamber of Commerce coordinator, said when the city was going to use storm water funding to replace the sidewalks several years ago, business owners were on board with the work for the most part.
But the project came in more than double engineer estimates and was pulled.
Collier said there are coal chutes, stairways, doors, and "random crap" the sidewalks were just built on top of.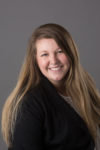 "A lot of contractors were told not to bid, so I think there was a little bit of a fear factor in there," Collier said.
Councilman Rusty Andrews reminded the council that there is already a lot of money in that project with previous designs from several years ago.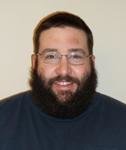 "I don't know that this is a project you're going to take on like a private sector build of a marina or a pickleball court. It starts with people in this room, the elected officials and staff, to get an idea. But you're going to get to the point where you have to get an engineer involved," Andrews said.
"But look over all the stuff we've already paid $100,000 for and know it like the back of your hand before you walk into the next one because you might hire the same engineering firm, but they will charge you another $80,000 to answer the same questions they've already answered. You better know that before you go into it."
Mohrfeld said sooner rather than later there should be another stakeholders' meeting and start talking about issues from what it should look like to how businesses feel about everything from the little things to big things like access and having skin in the game.
He also said that the public works staff should try to come up with some initial cost estimates for the work.
Bowker said as long as there is mutual direction and forward momentum with the city to come up with solutions on estimates and funding sources, she was happy to be part of working on the project.