County to drop Burlington Fire Department billing for ambulance service
BY CHUCK VANDENBERG
PCC EDITOR
LEE COUNTY - The positivity rate for COVID-19, including the Omicron variant and other strains, is now again over 10% for all reported tests in Lee County.
Lee County Health Department Administrator Michele Ross told the Lee County Board Monday morning that the positivity rate was surging and the county is currently at 11.4% on the 14-day reporting cycle and 14.6% on the 7-day reporting cycle.
Ross said those numbers are local numbers reported and the Iowa Department of Public Health dashboard hasn't been updated with those figures.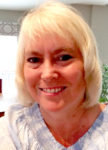 "The highest reporting age range right now is 18-29 year olds that are testing at 25% of all tests positive in the last 7 days," Ross said. "So we still encourage anyone eligible to start primary series for vaccination or even get boosters, to do so. This Omicron is very contagious. It's producing common cold like symptoms so its hard to tell if you have COVID or other viruses with the flu and common cold seasons. Get tested if you have any symptoms, a lot of people are reporting asympomatic when they are positive.
Ross said the reported rates only reflect those that are being reported through labs or medical provider offices so it's very likely that our test rate is much higher for all the people that are testing at home.
She said vaccination rates are still moving slightly but work still needs to be done.
"Our 12+ age group is 53.5 fully vaccinated. 18+ 56% and overall population in Lee County is 46.4%. So still, our best protection against all the variants is to get fully vaccinated and then, when eligible, get boosted."
She said booster guidance has changed with both Moderna and Pfizer recommending boosters at five months after their second dose. Boosters are now also being recommended for 12 and older with the Pfizer vaccine.

The county holds Wednesday vaccination clinics at the Lee County Health Department building at John Bennett Center in Fort Madison from noon to 4 p.m. Health officials are also scheduling some pop-up clinics in other parts of the county including at the Montrose and West Point libraries on Jan. 18th.
They are also taking requests from businesses and industries that need help getting staff vaccinated and boosted.
"We really want to push wearing those masks in public settings. It's very contagious out there. We need to get this under control again," Ross said.
In an unrelated issue, supervisors approved changing the Lee County EMS Ambulance billing from the Burlington Fire Department to Physicians Claims Company with a 90-day written notice.
Lee County EMS Ambulance Director Dennis Cosby said the department has had trouble getting billing to Medicare and Medicaid in the current system and switching to the new company will make everything streamlined and electronic.
"Everything will be submitted electronically, which I think will streamline our process a whole lot," Cosby said.
"We didn't realize how much of a hurdle it would be getting things back and forth in the way we were where somebody has to run stuff there twice a week."
Cosby said the agreement will be the exact same agreement the county currently has which pays the service 6% of billables.