LEE COUNTY - Lee County opioid settlement funds are starting to trickle into the county.
At Tuesday's regular meeting of the Lee County Board of Supervisors' meeting, Supervisor Garry Seyb said the funds are being held in an interest bearing account until a clearer picture reveals itself on how the funds can be used.
Seyb told the board the opioid money seems to be coming into the county faster than expected, but the decision to put it in an interest-bearing account is the right way to go.
"Taking that money and putting it in an interest-bearing account and sitting it there until we get a clearer picture is the best way to go. What we've seen over the last year is we've got a lot things to consider, the ambulance service, the healthcare building... a lot of things coming on," Seyb said.
The county has received several opioid payments, the most recent a $41,000 payment this week, and was informed of an additional $8,700 this week from another company.
The funds are settlement funds from manufacturers, distributors, and pharmaceutical companies engaged in providing opioid medications to the public.
The county was originally estimated to get close to $725,000 over an 18-year period. Seyb said he's hearing that money could be coming forward.
However, several states, including Wisconsin, are considering selling the settlement payments to financial institutions in exchange for discounts or fees estimated at between 12 and 15%.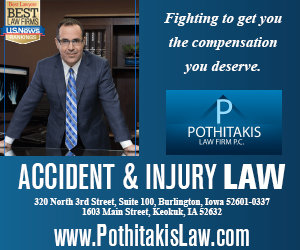 That would allow the county to capture its full share at one time rather than wait for payments over time.
"Just like they did with ARPA, which starated out very narrow in scope, but as time went on they started widening that gap of what it can be used for," Seyb said.
"It's great for the county. It's great for the board to give us more options on what to do with it."
According to settlement guidelines, the funds have to be used on opioid abuse mitigation efforts, but those are wide-ranging options.
ARPA grant writer Chuck Vandenberg said there are multiple other settlements in the works and those have yet to trickle down into the hands of the attorneys working on behalf of almost all the counties in the state to secure the funding.
"What we're seeing is that as the settlements come in, they are using the same mechanism that was put in place with the very first settlement," Vandenberg said.
"That work's already been done. With that, the state gets half of the settlement dollars for statewide mitigation and the counties get the other half based on a formula already in place."
That formula gives the county about 1.5% of the total county allotment in Iowa. That figure is one of the 10 highest in the state based on opioid use and distribution in the county.