Gehling goes for 14 as Crusaders fall to 2-6 on the year
BY PCC SPORTS
FORT MADISON - Holy Trinity kept pace with Burlington Notre Dame for half a game Tuesday night, but the boys couldn't put together a whole game in the 52-33 loss.
The Crusaders were up 14-12 at the end of the first quarter, but then only scored on a Connor Gehling bucket in the second quarter to give up the lead carrying a 26-16 deficit at the half.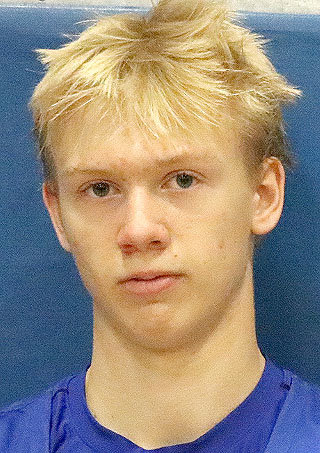 Holy Trinity regrouped in the third quarter tying the Nikes with 13 on seven points from Gehling. He led all Crusaders with 14 points.
The Nikes were able to hold the Crusaders at bay in the fourth quarter allowing just four points as the visitors racked up 13 again to put the game out of reach.
Luke Hellige had seven points and Tyler Snaadt had six. Mikey DiPrima scored three all on free throws, Adam Sobczak had a bucket, and Nick Fullenkamp added a free throw to round out the Crusaders' scoring.
Carsen Jones led Notre Dame with 15 and Jackson Brent had 12.
Holy Trinity (2-6) is off until Jan. 4 when they host Wapello at Shottenkirk Gym.