LEE COUNTY - The steering committee that's been overseeing the county's ambulance service since July 1, 2022 has all but disbanded in favor of an advisory council.
The Lee County EMS advisory board met Monday and, after a lengthy discussion, decided to move toward establishing Ambulance services as an essential service in the county.
To do so, state code requires the creation of an EMS Advisory Council, to create the language that would go on a ballot for voters to approve a tax to support the ambulance services.
The advisory council would research and make recommendations to the Lee County Board of Supervisors as to funding levels, but would not be allowed to go over 75 cents/$1,000 assessed valuation.
According to legislation signed in June of 2021, the measure would have to go on the ballot for a general election, city election, or special election called by the county. The measure would have to be approved by a 60% majority of votes cast.
If approved by voters, the tax would begin being collected in the following fiscal year.
Because Lee County is not one of the state's 11 most populous counties (22nd), the levy would remain in place for 15 years and the funds would have to be placed in an EMS trust fund and used for expenses spelled out by Iowa Code and the EMS Advisory Council.
The move comes in the wake of close to $1.1 million, according to supervisors, in added costs with the Sept. 30 closure of Blessing Keokuk Hospital and its Emergency Department.
County supervisors would have to publish the resolution to declare Emergency Medical Services as essential services at least 60 days prior to the first reading of the resolution. Supervisors would have to approve the resolution at three separate meetings.
QUALITY METRICS
Steering Committee chairman Jim Steffen cautioned the board to not abandon the quality metrics.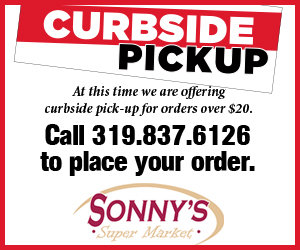 We have to have data for quality. I know we hit response times and chute times, but we need that core data. It's not the micro level, it's the macro level data.
Steffen said the county wants to have a quality ambulance service even when everyone is busy.
He said he was hearing that some of the quality indicators may have slipped through the cracks.
"The original intent of this board was to make sure we were delivering a quality ambulance service. To do that, we have to have quality measure data," he said. "It seems as though we've gotten away from it."
Steffen said he was hearing concerns from staff.
"We need to make sure we're not having issues. And, as chairman of this advisory board, I haven't seen enough to ensure this isn't happening."
When the committee was formed, a subcommittee was formed that included the fire chiefs from Keokuk and Fort Madison, representatives of both Fort Madison and Keokuk hospitals, rural fire associations, and two at large members.
Committee member Denise Fraise asked how often that subcommittee had met and Bryor McMillen, a representative from the Wever Fire Department, said just one time in the fall of 2021.
He said the committee had little direction.
"One of the things that would be good is clear direction and a statement of purpose," he said, "Clear up what our expectations are and how we go about doing them and executing them."
Steffen said that the ambulance service ensures a measure of quality and then the subcommittee makes sure that nothing is being overlooked or swept under the rug.
"I'm not saying that it is, I'm just saying that that's what we decided we wanted to do."