DONNELLSON - An early morning fire alarm at Central Lee sent area firefighters and law enforcement to the facility.
The incident stemmed from a faulty fan motor in the locker room area and, according to officials, likely wouldn't have caused a fire, but emergency crews were called out of an abundance of caution.
According to a statement from Superintendent Dr. Andy Crozier, who was on scene at the time of the incident, at 5:20 a.m. the Lee County Sheriff's Office responded to a fire alarm at the High School. Officers were joined immediately by the Central Lee administration and the Donnellson Fire Department.
Smoke was discovered by the locker room in a custodial storage room. The smoke was caused by an exhaust fan motor that had burnt out and was overheating the electrical wire feeding it.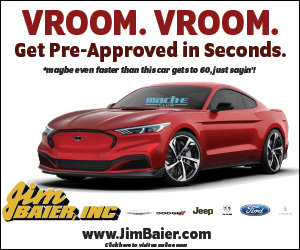 Crozier said there was no damage to the facility and students were allowed back in once the source was detected.
The Central Lee custodial staff spent the morning ventilating the area and are now replacing the exhaust fan's faulty motor. The high school had several basketball players arriving for morning practice at the time, but at no point were any students or staff in danger.
"I was actually there when we stumbled on it. There was a small amount of smoke coming from the locker room. Once we realized it was just smoke. then we started ventilating and let students back in," Crozer said this morning.
"Our facility director, Jesse, said he didn't think it would have led to a fire, but either way, that's why it's so important we have those first responders there right away."
"We are extremely grateful for the Donnellson Fire Department and Lee County Sheriff's Office for their immediate attention to the issue this morning. As always, we appreciate the work of our first responders!"