FORT MADISON - It's been under multiple corporate brands, but the Conagra facility that produces about 4 million cans of food products daily, rolled over 50 years in operation with a celebration Sunday in Fort Madison.
Plant Manager Bryan Langerud said the secret to the 50 years isn't such a secret.
"It's about the employees," Langerud said while taking a break from briefing plant tourists on the newest line of Nalley Chili and Van Camps being run on Fort Madison lines.
"There are some key things we have to do right."
Langerud said the safety, quality, and processes are key elements in ensuring the plant stays viable.
"It's safety, and we have to keep our employees' safe. If they aren't safe, we can't keep them happy," he said.
"The other is quality. That's what consumers make most of their buying decisions on. If we can't compete there, they buy another product. And if they buy another product, ours goes back on the shelf and no one is calling asking for more."
Staff at the facility are hyperfocused on those issues, Langerud said. Everything else boils down to processes and communication of those processes.
"Everything we do from here on out is gonna be figuring out how the processes work, how we work together, and how we communicate to win at those three things," he said.
ConAgra had a Fun Day set up on site with four food trucks, cotton candy, games and activities for kids, music, and tours of the facility.
The facility has more than 600 employees, 120 of which were added with the most recent lines.
Robert Cale, President of the employees' Union 617 UFCW (United Food and Commercial Workers), said through all the owners the one constant has been the union and being able to keep it a good place to work.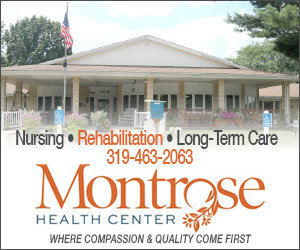 "Conagra is making a big investment in the place, and we've had some ups and downs but, right now, the biggest thing is work-life balance," Cale said.
"They thought demand would go down after the pandemic, but it just stayed right up there. That's a good problem to have, but there's a lot of burn out right now."
He said efforts were underway to improve the quality of life of workers while still protecting overtime rights.
Cale agreed it's a skilled, dedicated workforce that has been the key to the company's success.
"When people come in here, they know the expectation is not just to check your brain at the gate," Cale said.
"There is skill involved. They pay well and we've negotiated good wages and benefits and that's given us stability here.
"I'll give Conagra that. They've invested in the area over the past four or five years and we've been on the good side of things in the company."
He said the Fort Madison facility has a good reputation for getting things done.
"We have ups and downs, but it's mutually respectful. They see us as a partner and a necessity to run the plant," Cale said.
The company has carried the Dial Corp, Armour-Dial, and Pinnacle Brands over the 50 years in Lee County and was annexed into the city of Fort Madison just recently for enhanced water service and other city services.
Langerud said the company always has its eyes on opportunities in the area, and he is excited about the possibilities of the new Lee County Career Advantage Center.
"We like what we're seeing there and they've had a lot of kids go through there," he said.