CLIVE, Iowa — A southeast Iowa woman who won a $300,000 lottery prize said her big win came at a great time.
"I'm getting ready to retire in January, so this is going to make me not worry so much," Tammy Arevalo told officials Friday as she claimed her prize at lottery headquarters in Clive.
Arevalo, 64, of Fort Madison, won the 12th top prize in the Iowa Lottery's "Colossal Crossword" scratch game. She bought her winning ticket at Hy-Vee Gas, 2632 Ave. L in Fort Madison, and scratched it at home.
The more she scratched, the more words she completed until she reached the game's top prize level. But she didn't believe her luck even after verifying her win with the Iowa Lottery mobile app.
"I knew I probably did something wrong," said Arevalo, who works for a packaging manufacturer. "I knew I didn't have 16 words. I scanned it with my phone and it's still shocking."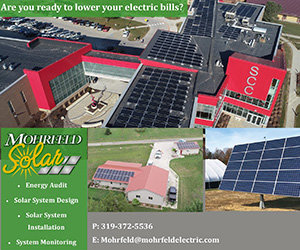 She told her family, who was just as surprised as she was, so she sent them a photo with the proof.
"My daughter said, 'Is she sure she's counting that many zeroes?'" Arevalo recalled with a laugh. "So I screenshotted it and sent it to them – 'Yep, that's right!'"
Arevalo, who also won a $100,000 scratch prize in 2016, said that besides bolstering her retirement savings, she plans to pay off her car.
"My legs are still shaking," she said. "Hopefully I'll sleep tonight."
Colossal Crossword is a $30 scratch game that features 19 top prizes of $300,000, 56 prizes of $10,000 and overall odds of 1 in 2.29. For more information about this game, and the number of prizes still available, visit ialottery.com.
About the Iowa Lottery: Since the lottery's start in 1985, its players have won more than $5.2 billion in prizes while the lottery has raised more than $2.2 billion for state programs. Today, lottery proceeds help our state in multiple ways. They support Iowa veterans and their families through the Iowa Veterans Trust Fund. They help the families of Iowa peace officers, firefighters, and corrections employees who die in the line of duty. And they provide help for a variety of significant projects through the state General Fund