BY CHUCK VANDENBERG
PCC EDITOR
BURLINGTON - A $3 million rehabilitation of the former Pzazz Hotel Burlington was unveiled Tuesday afternoon with the Greater Burlington Partnership and Great River Entertainment officials on hand.
Gary Hoyer, CEO of Great River Entertainment, cut the ribbon on the new digs at a reception that was broadcast live on the Greater Burlington Partnership Facebook page with employees, community representatives, and GRE administrators celebrating the Grand re-opening.
"We took the former pzazz hotel and tore it to the core," Hoyer said.
"Right down to the studs, and we even replaced some of those - all new electrical, plumbing, flooring, furniture. You name it."
The refurbished hotel features 97 rooms, which reflects a reduction of 48 rooms from the previous footprint. Rooms vary from traditional double queen rooms to elaborate family suites complete with bunk beds and kitchen amenities.
Hoyer said there is still space to add on an additional 36 rooms if demand dictates further expansion, but he said they wanted to do a complete remodel.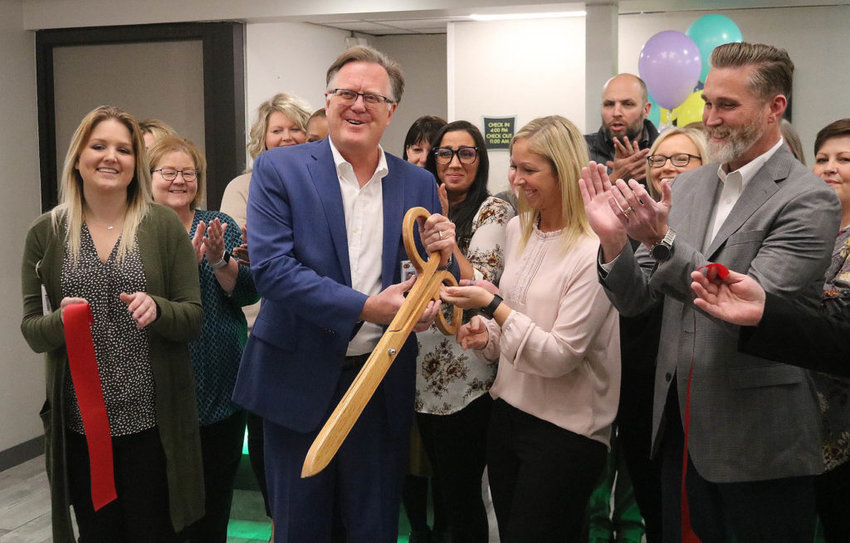 Leaitenne Robinson, the general manager of the Resort Hotel, said some of the family suites provide the ultimate of fun for Fun City.
All hot tubs have been removed from the rooms and replaced with tub/showers for the family suites.
Hoyer said the property needed a refresh so they decided to do a comprehensive overhaul as a proposed "Courts" project continues.
"It needed a refresh and rather than putting lipstick on it, we decided to grind it down to the core and do it right," Hoyer said. "We're committed to this community and this region. We want to bring more tourism and more sports tourism and just more people to visit our community," Hoyer said.
The Courts project is a plan to bring another indoor facility with basketball courts to the Fun City property. Hoyer said there could be an announcement on that project as soon as next month.
"We should be to a point of making an official decision followed by an announcement on that in January.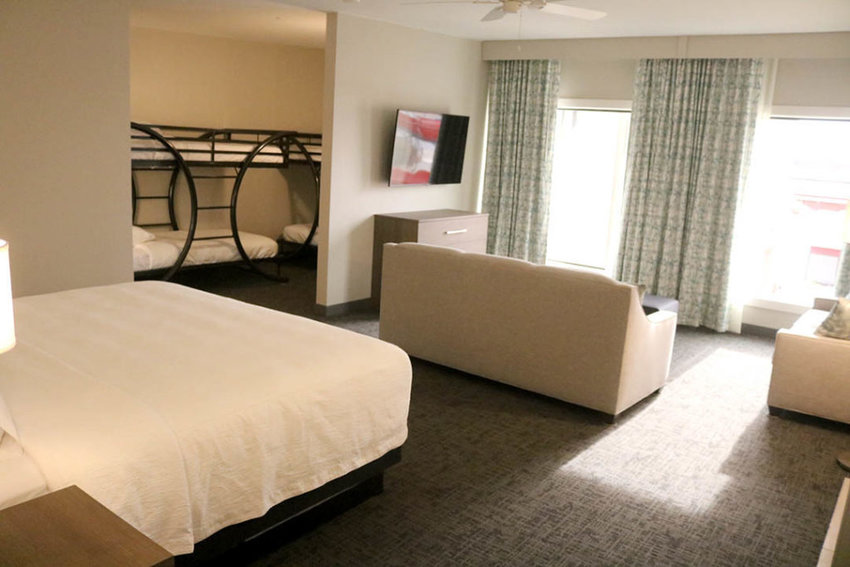 The project is being ushered in by the Greater Burlington Area Sports Board with Southeastern Community College President Dr. Michael Ash heading up that board.
Hoyer said SCC, Great River Entertainment, Greater Burlington Partnership, and other community groups are represented in the project.
Fun City Hotel also has plans to relocate Ballocity and introduce a "Ninja Extreme" for older children and "young-minded adults", according to Hoyer.
"That will all be developed as part of the Courts project, but those renovations will take place regardless of the progress of the Courts project."
Hoyer said plans are also in the works to renovate the outdoor pool area, but that will also be determined by the progress and possible construction of the Courts project.