FORT MADISON – Fort Madison's junior Marcus Guzman didn't have the greatest game Friday night as the Hounds knocked off Keokuk 17-14 to keep the Lee County Seat.
But he may have had the greatest play on a do-or-die 4th and 7 down 14-10 with less than a minute to go.
Guzman took the snap and slid to his left on a run-pass option and saw a gap. He blew through the gap out wide and then about eight yards in took a pop from a Keokuk defender, spun off the clap of pads, and slipped down at the 3-yard line for a 1st and goal.
On the next play, he followed the Hounds' offensive line in for the score and a 16-14 lead. Henry Graham booted the extra point, a normally mundane highlight. However, senior Henry Wiseman, who usually holds for Leif Boeding, went down with a knee injury on the final series and Boeding deferred to Graham so he could hold in place of Wiseman.
Keokuk would put up a valiant effort with about :30 left in the game to get to the Hounds' 36-yard line, but back-to-back incomplete passes wrapped things up for Fort Madison.
The win moves Fort Madison to 4-2 on the year with No. 6. Mt. Vernon coming to town Friday. The Mustangs will move up in the rankings this week after beating No. 3 Davenport Assumption 24-7 Friday night.
The Hounds stand at 1-1 in Class 3A District 4 action. Keokuk is the same 1-1 and play host to Mt. Pleasant next week.
Head Coach Derek Doherty said the Hounds talk about making plays and Fort Madison made them when they mattered most.
"We know Marcus is capable of doing that, and what a great time to prove it," Doherty said.
Guzman finished with 44 yards and a touchdown on the ground. He was 16 of 26 for 153 yards and a score through the air.
Guzman said he only had the endzone on his mind on the 4th and 7 call.
"I was just tired of it, so I was just looking for the endzone. That's all I wanted was to get in the endzone," he said.
Keokuk scored right away on the second snap from scrimmage when quarterback Brent Hoard went up top over the left side of the Hounds' secondary to Lucas Swainey for a 71-yard scoring play and 7-0 lead.
Fort Madison responded with an 8-play 40-yard drive after a decent kick return by Caleb Bolander. But Guzman threw his only interception of the night on 2nd and 7 from the Chiefs' 27. Keokuk would then put together a 12-play drive to the Hounds' 41, but Bolander would step in front of a Hoard offering and give the ball back to Fort Madison.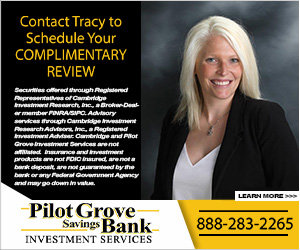 Fort Madison would go four and out, and Keokuk would get a sideline warning and, after some heated words, Keokuk Head Coach Josh Roberts would be ejected and forced to leave the facility. Roberts was then escorted off the premises after he was discovered on his phone sitting inside the fence.
Both teams would be forced to punt on their first possessions of the second quarter, but the Chiefs would open a two-touchdown lead with 2:52 left in the half when Hoard found Drew Campbell in the back right corner of the west endzone for a 14-0 lead.
Fort Madison would bring the kick back to their 49 and then Hayden Segoviano would get his longest run from scrimmage on the year on a 33-yard sweep to the left where he was able to get through the secondary and was dragged down at the Chiefs' 18. Three plays later, following a Bloodhound holding penalty, Guzman found Wiseman behind the secondary down the middle for the Hounds' first score cutting the lead to 14-7.
Keokuk would go four and out and Fort Madison would have enough time to get Boeding into field goal position and the senior hit a 37-yarder just over the crossbar for 14-10 game at the half.
The score would stay that way until Fort Madison put the final drive of the night together.
Doherty said the Hounds are built for speed, but are playing like an off-road vehicle.
"I'm not sure if we ever even got started. That's just the way that I feel," he said. "We were 4x4'n through stuff. We have the potential to be a speed car, but if they want to be a 4x4, I guess we'll roll with that for now," he said.
He said the game got very emotional after Roberts was ejected and he tried to keep everyone focused, but Keokuk and Fort Madison are rivals and these games just get that way.
"It was total chaos. I was trying my hardest to stay even. I'm an emotional roller coaster and I was trying to be a good role model for our kids and not be too high or too low. But's hard in a game like that not to be. I'm just really proud of our kids and our coaching staff."
Guzman said the Hounds are prone to starting slow in most games.
"We started really slow and didn't really pick it up. But we'll go back to the drawing board on Monday," he said.
Doherty said he's not sure of the status of Wiseman, who was carried off after the late injury.
"We do so much ACL training anymore. I'm at a loss. Knock on wood, I hope it's not that, and we're hearing it's stable," he said.
Wiseman led Fort Madison with 96 yards in receptions and the touchdown on eight catches. Boeding had four catches for 30 yards. Segoviano had 58 yards on eight carries.
Teague Smith led Fort Madison on defense with seven tackles. Ike Thacher had 5.5 tackles and Tristan Marshall and Jamarkus Kline each had a sack.