BY JOHN BOHNENKAMP
PCC EDITOR
FORT MADISON - The momentum that Holy Trinity's girls basketball team heading into Christmas break disappeared with the first game of the new year.
The 48-45 loss to Wapello on Tuesday at Shottenkirk Gym frustrated coach Tony Johnson.
"Kind of went through the motions," he said. "I don't know if they thought they were going to roll in, roll out. Christmas hangover. I don't know what it was. We'll fix it tomorrow."
Holy Trinity (6-4) fell behind 7-0 to start the game and gave up another 7-0 run to start the second half.
Still, the Crusaders had a chance to tie the game, but couldn't get off a shot off an inbounds play before the buzzer.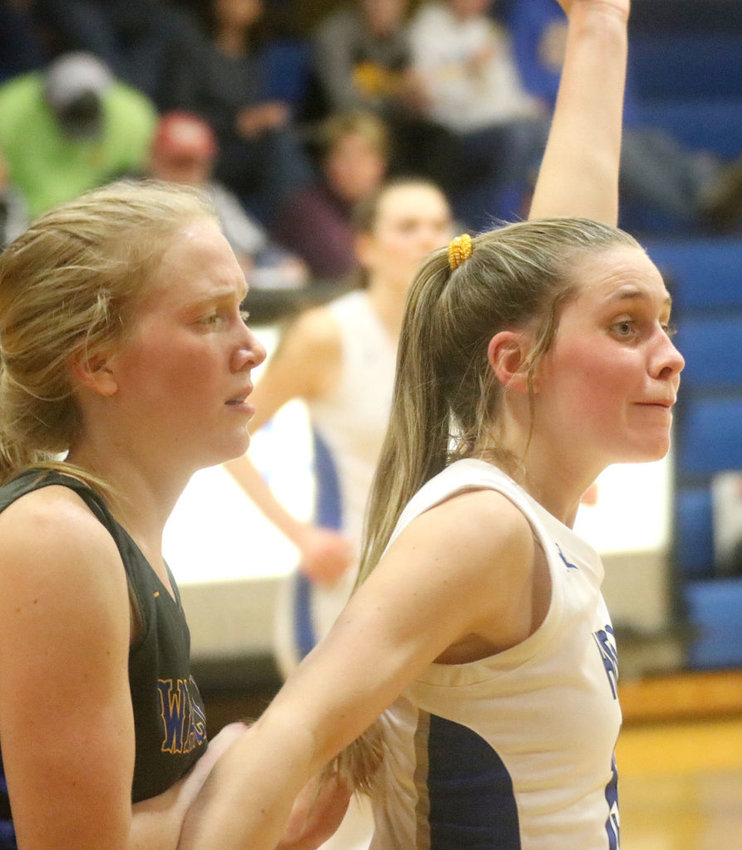 Holy Trinity had won two of their last three games before Christmas break, the one loss coming to No. 7 (Class 1A) Notre Dame.
This game, Johnson said, felt like the first game of the season.
"At times you look good, at times you don't look so good," he said.
"Pretty much gave up all of the momentum we had going into Christmas. I told them, I don't care if it's an 0-10 team or a 10-0 team, you've got to be ready to win. This isn't volleyball where you can go in and outpower somebody."
The Crusaders did rally in the second half, taking the lead with 2:25 to play on Raquel Schneider's 3-pointer. And when Kassi Randolph hit a baseline jumper, Holy Trinity led 45-42.
But Wapello (6-5) came back with baskets from Serah Shafer and Tatum Wolford to go back in front. Randolph missed a 3-pointer, then Wolford made two free throws with nine seconds left.
Holy Trinity's Natalie Randolph missed a 3-pointer, but the rebound was knocked out of bounds by Wapello, giving the Crusaders a final chance. But they couldn't get a shot off.
"I told them you can't dig a hole every game," Johnson said. "You work too hard to get out of it. It's too much to overcome.
"We were completely out of whack."
Natalie Randolph led the Crusaders with 16 points. Mary Kate Bendlage had 14.
Wolford had 17 points. Shafer added 13.