FORT MADISON - The Holy Trinity Catholic girls swept through three matches Monday night to claim the title at the HTC Invitational at Shottenkirk Gym.
The girls knocked off Fort Madison 21-5, 21-10, Keokuk 21-18, 21-12, and then dispatched Danville 21-17, 21-2 to take their bracket before rolling through Burlington 21-8, 21-9 in the championship match.
Presley Myers had the best night of her young career leading the Crusaders with 27 kills on the night for the freshman. Mary Kate Bendlage had 19 kills and Brooke Mueller had 17.
Anna Bendlage had 68 assists on the night for the Crusaders.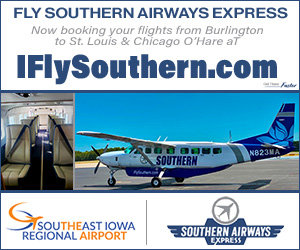 Taegan Denning was 45 of 46 serving with nine aces for HTC. Myers was 37 of 39 with eight aces.
Central Lee went 1-2 at the tournament losing to Mediapolis 15-21, 14-21 and then to Burlington 14-21, 18-21 before beating Wapello 21-11, 21-17 in the night cap.
Makayla Morrison had 27 kills and 25 digs and was 17 of 17 from the service line on the night to lead the Lady Hawks. Kenna Sandoval had 34 assists, while Karlie Pohren had nine assists and 12 digs for Central Lee.
Fort Madison girls went 0-2 at the event, losing 5-21, 10-21 to Holy Trinity Catholic and to Keokuk 21-19, 14-21, 14-16. No stats for the Lady Hounds were available.