BY CHUCK VANDENBERG
PCC EDITOR
LEE COUNTY - The first day of Lee County budget meetings took a hard look at employee pay.
The Lee County Board of Supervisors initiated department budget meetings Monday following its regular board meeting.
Lee County Sheriff Stacy Weber had the first session with supervisors and said he built a 10% increase in payroll for his entire staff including corrections staff.
The state's Back The Blue law has already pushed a calibration in Weber's salary and the three staff administrators attached by code to his salary.
A Lee County Compensation Board recommended last month that Weber, Chief Deputy Will Conlee, Captain Craig Burch, and Jail Administrator John Canida, all receive a 45% pay increase based on language in the law that said those wages need to be based on similar administrative salaries across the state.
They also recommended all other elected officials receive a 10% increase in pay.
Lee County Budget Director Cindy Renstrom is preparing initial budget proposals with 10% increases for all staff.
Lee County Board Chairman Matt Pflug said the board needs to be wary of the tax impact of those kinds of salary increase requests.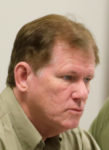 "Keep in mind though, we still answer to the taxpayers. And believe me, we answer to those taxpayers. I don't know how many calls I've taken about making you the highest paid county employee," he said.
"The problem is we have to find the money. I raise taxes and they're coming through my door like gangbusters. However, we're going to have that discussion."
"I would point out that this year, fiscal year 2023, should be focused on as this year of the employee," Weber said.
"The document in front of you has everything, the meat, the fat, stripped out of it. All of it, stripped down to the absolute bare essential with the exception of payroll."
Weber said the county needs to focus on staffing, not just recruiting, but retaining valued employees.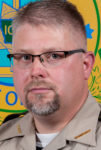 "I'm sick and tired of replacing correctional staff. I'm tired of hearing deputies talking about other agencies making so much more than them. This budget focuses on my staff and making sure they are paid."
Weber asked for a 10% across the board raise for the sheriff's department and corrections staff. He said he thinks every other department head will be doing the same thing.
Weber's budget closes in on $4.7 million in expenditures with a reduction in revenue due to not housing as many out of county inmates as they have the past five to six years.
"It's not always fun to talk about these things publicly, but if you have an opinion about these things, come and see me. I would encourage you to do that and tour our facilities. This is down to nothing guys. I want to focus on my staff and I hope you do, too," he said.
Lee County Attorney Ross Braden also requested raises for staff in the county attorney's office, while trying to find ways to soften the blow of the increased payroll on his department's budget.
Supervisor Garry Seyb said if the county doesn't do something to meet at least the cost of living, employees will be losing money.
He said there are jobs out there that are less physically and mentally taxing that are paying more than correctional officers.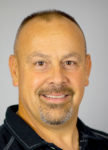 "I, for one, am taking a hard look at that and that's my priority this year, as well. Another thing I'd like the board to consider is where we're at in the entire state," he said.
"We want to make sure we're there for the taxpayer and the taxpayers are getting good value for what they're paying for, but I also don't think we should be in the 90s out of 99 counties in pay."
Supervisors also heard budget requests from the Veterans Affairs office, the Safety Department, Mental Health and Disability Services in the morning, and continued budget hearings into the afternoon.
The county board has budget hearings set for Tuesday and Wednesday. Final budgets are due to the state by March 31, 2022.
During the regular board meeting Pflug was re-elected chairman, while Seyb was elected vice-chair, both by 5-0 votes.