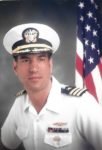 Chris Minas Kavallieros, 72,of Ft. Madison, IA, passed away on Monday, November 29, 2021 at 4:16 PM at his home.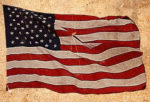 He was born on June 19, 1949 in Chicago, IL to Minas and Mary Simeonidis Kavallieros.  On January 7, 1978, he married Lennice E. Rathmann in San Diego, CA. Chris was a Maintenance Engineer at Dial/Pinnacle and retired in 2014 after thirty-five years of service.  He also served in the US Navy and retired as Commander after twenty years of service on the San Rayburn and DSRV II.  Chris enjoyed hunting, target practice, tinkering around the house, and doing home projects.  He loved spending time with his family and was the greatest Husband, Dad, and Papou anyone could ever ask for.
Survivors include his wife, Lennice Kavallieros of Ft. Madison; his children, Minas (Crystal) Kavallieros and their daughter, Genevieve of Johnstown, CO; Renita Kavallieros of Key West, FL and Quinn (Thuy Duong Truong) Kavallieros and their daughter, Sophia of Boise, ID; one sister, Irene Klikas of Chicago; several nieces and nephews.  He was preceded in death by his parents and a brother-in-law, Anthony Klikas.
Friends may call after 2 PM on Friday, December 3, 2021 at King-Lynk Funeral Home & Crematory where the family will meet with friends from 4-5 PM followed by a short service at 5 PM with Mark Miller speaking.  A funeral service will be held at St. George Greek Orthodox Church in Chicago and burial will be in Elmwood Cemetery in Chicago following the service in Ft. Madison.
In lieu of flowers, a memorial has been established in his memory and online condolences may be left at the King-Lynk Funeral Home & Crematory website:  www.kinglynk.com.