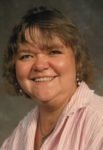 Edna Marie Hemm, 68, Fort Madison, IA, passed away at 10:21 p.m. on Sunday, January 2, 2022 at Southeast Iowa Regional Medical Center in Fort Madison, IA.  She was born on July 28, 1953 in Hannibal, MO to James & Dovie Knight Croswhite.  She married Ferris Hemm in Sylvania, GA.  He preceded her in death.  She worked in the telemarketing field and also at Metromail.  She enjoyed crocheting and working with her beads.
Edna is survived by: 1-son: Travis Williams of Ottumwa, IA; 2-daughters: Bobbie (Jason) Chapman of Keokuk, IA & Nettie Williams of Fort Madison, IA; 5-grandchildren; 7-great grandchildren; 2-sisters: Faye (Dwight) Hendricks of Hillsboro, IA & Sharon Croswhite of Columbia, MO.  She was preceded in death by her parents, husband, 2-sons: Jerome & Raymond Williams, 1-sister & 1-brother.
Cremation has been entrusted to the care of King-Lynk Funeral Home & Crematory.  A celebration of her life will be held at 4:00 p.m. on Saturday, January 8, 2022 at the Hillview Village Community Room, 1102 48th Street, Fort Madison, IA 52627.  Online condolences to Edna's family may be left at the King-Lynk Funeral Home & Crematory website: www.kinglynk.com.