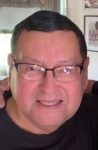 Jose R. Munoz, Sr., 75, Fort Madison, passed away on Thursday, December 23, 2021 at 3:40 PM at the Southeast Iowa Regional Medical Center in West Burlington.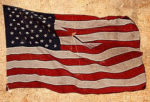 He was born on May 19, 1946 in Ft. Madison to Fransisco and Remigia Garcia Munoz.  On June 10, 1972 he married Yolanda Salazar in Columbus Junction, IA.  Jose was a welder and retired from Iowa State Penitentiary in 2009 after twenty seven years of service. He and Yoly attended Calvary Assembly of God Church and served in the US Navy during the Vietnam Era.  Jose enjoyed fishing and being outdoors, especially cutting wood.  No matter what he was doing, he was always listening to his Mexican music.  He loved all sports and was an avid Hawkeye fan and Colo Nesco Royals fan where his grandchildren participate in activities.   His family was most important to him, especially his grandchildren.
Survivors include his wife, Yolanda "Yoly" Munoz of Ft. Madison; one daughter, Josephine (Shane) Gray of McCallsburg, IA; one son, Jose Munoz, Jr. of Ft. Madison; four grandchildren, Kelly and Kaleb Gray and Hannah and Halley Horn; six sisters, Frances Mendez of Ft. Madison, Avalia Munoz of Ft. Worth, TX, Olivia (Jose) Tbarra of Villa Gran, Mexico, Anita (Raul) Garcia of Ft. Madison, Rita (Mike Steele) Munoz of Lomax, IL and Kathy (Tim) Martinez of Ft. Madison; two brothers, John (Juana) Munoz of Saginaw, TX and Robert (Yolanda) Munoz of Dallas, TX; numerous nieces and nephews. He was preceded in death by his parents; two brothers, Roy and Rick and one sister, Gloria Mendez.
The family will meet with friends from 9:30-11:00 AM on Tuesday, January 4, 2022 at King-Lynk Funeral Home & Crematory.  The funeral service will follow at 11 AM with Rev. Dean Graber officiating.  Burial will be in Soldiers' Circle, Oakland Cemetery with military rites conducted by the Ft. Madison Veterans Honor Guard.  Due to the health conditions of Yoly, the day for the visitation and funeral service may change. 
In lieu of flowers, a memorial has been established in his memory and online condolences may be left at www.kinglynk.com.