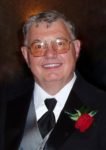 Larry Denning, 83, formerly of Ft. Madison passed away on Wednesday, December 1, 2021 at 5:31 PM at The Legacy in Richmond, TX.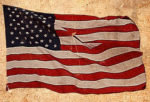 He was born on May 13, 1938 in Fort Madison, IA to Lawrence and Cecilia (Vorwaldt) Denning. He graduated from Aquinas High School in 1956.  He attended Elgin Watchmakers College and then spent 2 years in the Army where he spent most of his time stationed in Germany. On February 5, 1966 he married Mary Ann Heiser in Cedar Falls, IA and together they raised 3 children.  Larry spent twenty-seven years at Silgan Container, retiring as a Quality Inspector.  In his spare time, he repaired watches and clocks.
Survivors include two sons, Britt (Kathy) Denning of Austin, TX; Darren (Deborah) Denning of Tomball, TX; one daughter, Jill (Arul) Fleury of Katy, TX; six grandchildren, Ethan & Alex Denning, Katelin Denning, Raegan, Brianne & Grant Fleury; two brothers, Gary (Sheila) Denning of Waukee, IA, Duane (Betty) Denning of Fort Madison, IA; two sisters, Ina Merschman of Altoona, IA, Sister Justine Denning of Altoona, IA and several brother and sister-in-laws, nieces, and nephews.  He was preceded in death by his parents, his wife of 55 years Mary Ann and an infant son, Douglas Denning.
A Memorial Mass will be held on Monday, January 3rd at 10:00am for both Larry and Mary Ann Denning, who passed on June 21, 2021. The Mass will be held at Sacred Heart Church with Rev. Joseph Phung officiating, and burial will follow at Sacred Heart Cemetery.  The family will meet with friends on Sunday, January 2, 2022 from 1-3 PM at King-Lynk Funeral Home & Crematory.  A rosary will be recited at 3 PM at the funeral home.
A memorial has been established with the Alzheimer's Association for Larry and Mary Ann Denning, and online condolences may be left at www.kinglynk.com.