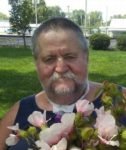 Michael "Frog" Moore, 67, of Fort Madison, IA, passed away on Wednesday, May 18, 2022 at 4:28 PM at the SEIRMC in Ft. Madison.
He was born on July 25, 1954 in Ft. Madison to Leroy J. and Genevieve E. Bohnenkamp.  On September 18, 1982 he married Brenda Boyer and they later divorced.  In his early years Frog was a commercial fisherman and then was a farmer and also raised cattle.  He enjoyed fishing and hunting mushrooms.  Frog was a very friendly person and loved to socialize.  He had a big heart and would do anything for anyone.
Survivors include two daughters, Rachel (Anthony) Huber of Kansas City, MO and Alta Snook of Ft. Madison; five grandchildren, Savanah, Jacob, Emmerie, Athena & Edward; two brothers, Bob Moore of Des Moines and Carl (Kim) Moore of Sumner, IA; four sisters, Bonnie (Greg) Hunold of Argyle, Margaret (Larry) Penrose of Bostic, NC, Julie Vowels of Moline and Alice Moore of Ft. Madison and several nieces and nephews.  He was preceded in death by his parents; one brother, Tom; two sisters, Kathy and Janet and a nephew, Levi.
Per his wishes, cremation has been entrusted to King-Lynk Funeral Home & Crematory.  A celebration of life will be held on Sunday, May 22, 2022 from 10 AM until 12:00 PM at the Franklin Park.  A memorial has been established in his memory and online condolences may be left at www.kinglynk.com.