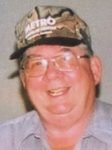 Ronnie Lee Christopher, Sr., 81, of Montrose, passed away on Monday, November 29, 2021 at 8:15 PM at the VA Medical Center in Iowa City.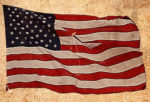 He was born on June 7,1940 to Joseph and Doris Patterson Christopher.  Ronnie married Maggie Billing and they later divorced.  He was a retiree from Dial Corporation.  Ronnie proudly served in the US Army during the Vietnam Era.  He loved to hunt, fish and spending time at the hunting lodge with his brothers and friends.
Survivors include his brother, James Christopher of Cedar Hill, MO; two granddaughters, Megen and Mariel; nieces and nephews.  He was preceded in death by his parents and two children, Julie and Ronnie, Jr. 
The family will receive friends from 10-11 AM at King-Lynk Funeral Home & Crematory on Friday, December 3, 2021.   A graveside service will follow the visitation at 11 AM at Soldiers' Circle, Oakland Cemetery with Rev. Pete Hagglund officiating.  Military rites will be performed by the Ft. Madison Veterans Honor guard.
Online condolences may be left at www.kinglynk.com.