MONTROSE - Lee County Conservation is excited to partner with Pheasants Forever for a Hands-On Habitat Workday on Saturday, April 22, from 9am-Noon at Heron Bend Conservation Area 2652 Hwy 61, Montrose, IA 52639 and Wilson Lake Park 2195 220th Street, Donnellson, IA 52625.
This event is great way for volunteers to give back and get involved in honor of Earth Day.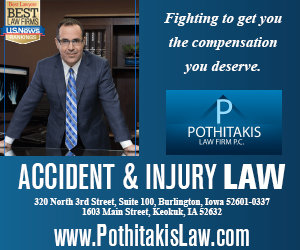 Volunteers are invited to come out to either location between 9am-Noon, and stay for as long as they are able to help out. Groups will be working on habitat improvements, picking up litter, and more. After the volunteer work is complete, Pheasants Forever will be providing everyone with a free lunch in the Lee County Conservation Center.
If volunteers have their own loppers and/or gloves, they can bring them. Otherwise, LCC will provide everyone with the necessary supplies. Please pre-register for this event by emailing conservation@leecounty.org or by calling the office at 319-463-7673. LCC will have tasks for all ages, so bring the whole family and leave a lasting effect this Earth Day.
LCC is also inviting families to the annual Easter Egg Hunt in the Prairie at Heron Bend Conservation Area on Saturday, April 1. The Lee County Conservation Center doors will open at 1 p.m. for visitors to explore and learn and a Story Walk activity will be set-up on the prairie trail. Then, the Egg Hunt will kick-off with the youngest age group at 2 p.m.. Kids will be set up in age groups from toddler to 6th Grade. Each age group will get a chance to tromp through the prairie in search of treat filled eggs. This event is free and is generously sponsored by TLC & Associates of Keokuk.