Three public schools awarded $40K each that will go to center
BY CHUCK VANDENBERG
PCC EDITOR
LEE COUNTY - All three public school districts in Lee County have each been awarded $40,000 from a state STEM group, according to an announcement Friday.
Lee County Economic Development Group's Dana Millard said the schools were notified earlier this week of the STEM BEST HD Program awards and confirmed that all the funds will be used to help prepare what is now known as the Lee County Career Advantage Center.
"We will have a phased approach to the renovations," Millard said, "We are working with an architect on the design of the space to allow maximum flexibility and use for our Lee County students."
Millard said plans are set to open the center this fall.
Of the $120,000, Central Lee's $40,000 will be used for technology improvements in the center's proposed classroom spaces.
Central Lee Curriculum Director Angie Fransk said the district's contribution will support collaborative learning.
"Having interactive display panels and HD TVs will support an engaging student experience at the Career Advantage Center," she said.
"In addition to this, business and industry can utilize this technology to interact with students on collaborative projects. Central Lee is appreciative of the STEM Advisory Council for supporting this shared effort in providing robust, work-based learning opportunities for Lee County students."
Fort Madison Superintendent Dr. Erin Slater said the district is happy to be further engaged with the center.
Fort Madison's $40,000 will be used for architectural support and renovations of the former KL Megla building, located on Hwy. 61 south near Montrose.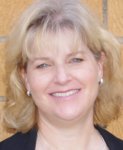 "The Fort Madison Community School District is excited to be a part of a partnership that supports future learning and training opportunities for our students via the Lee County Career Advantage Center," Slater said.
"This has been a multi-year project in the making, and we are grateful to the Governor's STEM Advisory Council for their recognition of this endeavor."
Keokuk Community School District was also awarded $40,000 that will go toward furnishings for four classrooms that are part of the first phase of renovations.
The STEM BEST HD Program is designed to prepare students for the workforce through curriculum focused on skills needed in job sectors such as computer science/information technology, healthcare professions, and advanced manufacturing.
"We are excited to be awarded these funds by the STEM Council," Millard said.
"This is a collaborative effort and will make a big impact in Lee County. These funds will allow us to further our goal of connecting Lee County students with the skills needed to meet their career goals."