Partners project set to kick off week of April 25; homes to be selected next week
BY CHUCK VANDENBERG
PCC EDITOR
FORT MADISON - The annual beautification effort known as the Fort Madison Paint-A-Thon is on track to start this month, but organizers are looking for a few extra people that can do light repairs before the painting begins.
Fort Madison Partners Executive Director Tim Gobble said plans are on par with last year and some minor repairs through Community Action of Southeast Iowa have been done, but the homes to be painted and the homeowners haven't been notified yet.
That should take place after April 1, Gobble said.
Fort Madison Partners, Kempker's True Value & Rental, and Community Action collaborate on the annual event. More sponsors will be announced when the homes to be worked on are announced.
Gobble said some additional light repair work will be needed and he's looking for contractors or people with skill sets to assist with the work.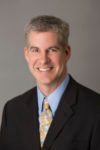 "Community Action can do repairs on homes if they meet guidelines of a certain age and they can supply materials for homes that don't meet those guidelines. So I would have the materials, but they can't do that work," he said.
"So what I really need are some contractors that can do light repair work or people that are handy and aren't afraid to do some small siding replacement or wood repairs."
Gobble said they are also looking for more volunteers to fill in around the teams that are assigned to homes. Several industries, businesses, and churches have signed up to bring manpower to the event starting the week of April 25.
"We've got some decent groups. Some groups come out and work a full day and can complete a house that's ready in one day. Some are more spaced out so we can always use volunteers to fill in," Gobble said.
Financial contributions are also still needed or donations of supplies.
"Ultimately, paint brushes and all that stuff costs money. We do provide a t-shirt each year and that costs money as well, so there are other expenses. The last couple of years, we've had to buy power washers as they wear out fast."
Anyone willing to donate supplies or gift cards to purchase supplies can do so by dropping them off at the Fort Madison Partners office at 614 7th Street in historic downtown Fort Madison.
The Paint-A-Thon is an event in which volunteer groups paint owner-occupied homes in the city limits of Fort Madison. This event allows homeowners with financial and physical limitations to have their homes painted free of cost so they can use their income to cover other important costs, such as medication, groceries and utility bills. Residents will apply to have the exterior of their homes painted, then volunteers from civic groups, churches, and businesses lend a helping hand to paint, and local businesses and residents donate supplies.
It takes 20 to 30 people per house with one volunteer leader. Volunteers will need to make themselves available at some point during the hours of 9 a.m. to 5 p.m. throughout the week. Volunteers must be 16 years old or older (parental/guardian signature on waiver required between the ages of 16/17) to be a part of a team and willing to put in the work to get the house painted. Waivers will need to be signed by all volunteers. Teams of volunteers are needed from businesses, churches, schools, industry, social service and civic groups, etc.
Homes are painted throughout the week of April 25th and work times will be set by the team leader. Team leaders will coordinate with their team and visit the home prior to April 25th to evaluate the home's needs regarding prep work such as: debris removal, power washing, scraping of peeling paint, caulking, and spot priming, etc.