FORT MADISON - The community is coming together for a family whose 10-year-old daughter needs a heart transplant.
This story indeed touches the heart.
I sat with Brad Walker at SubArena on Tuesday morning to talk with him about his family's ongoing battle concerning their 10-year-old daughter Emily.
Emily has been diagnosed with cardiomyopathy and has spent much of the last four weeks at the Stead Family Children's Hospital on the University of Iowa Hospitals and Clinics campus in Iowa City.
Cardiomyopathy is a disease of the heart muscle that makes it harder for the heart to pump blood to the rest of the body. Cardiomyopathy can lead to heart failure. The main types of cardiomyopathy include dilated, hypertrophic and restrictive cardiomyopathy.
Brad spoke with strength and courage about the path his family is on, the cutting edge medicine and staff at the Stead Family hospital, and the instincts he relies on to get through each day, and the pain his family enduring.
Emily was playing sports earlier in the year and then came down with an illness that resembled the flu. Her brother Jacob 13, battled a cold, as well.
But as the summer wore on into August, Brad notice that Emily was struggling physically and encountering deep coughs and suffering headaches. In December, both Emily and her brother Jacob were suffering from common colds. Both took a couple days off and then went back to school.
Brad said Emily was back at school for a couple days and then struggled in P.E., and regressed a bit. They took her to the walk-in clinic where she was put on some medication. When Brad came home from work the next day, Emily still hadn't improved so he took her to the Fort Madison ER.
"Something was just not right. They took one look at her and knew she was very sick," he said. "Turns out she was positive for influenza, pneumonia, and had sepsis kicking in."
After an X-ray the doctor took one look at and called up to Iowa City right away.
The trip to the hospital came on Wednesday, Dec. 22, the same Wednesday that resulted in high winds and blizzard conditions. Walker said there were no ambulances readily available and they had to wait until about 1 a.m. to be transported.
"They wouldn't let me take her up. They would've had to take out the IV, and honestly the way the weather was, I wouldn't have wanted to have had an accident. It was brutal out there. I rode with her and we were getting blown all over."
Emily has been at the hospital since that time and now has what is called an LVAD, or Left Ventricular Assist Device. The device had to be installed into the heart with an open-heart procedure.
The device is intended to take the pressure off the heart, which is oversized due to the extra pumping the heart is doing. Doctors have said that because of the size of her heart, the condition has existed for quite a while, but was never caught in physicals or previous doctor visits.
"She's very nervous, so she's always run high. She hated getting blood work done," he said.
"It's so hard. You just feel like you let her down. The hardest part for me has always been the drive to and from Iowa City. Whenever I talked to anyone, that's when I get choked up the hardest. But when I'm with her I have to try extra hard to be strong, because that's what she needs."
In the middle of the interview, Brad got a call and an update from his wife that Emily had walked to the nurses desk and back to her room which was a big accomplishment. She then got to enjoy a Dairy Queen blizzard.
Walker said she likes to scan her wrist for her own medications and help the doctors take her temperature because it gives her a feeling of control.
"I never really thought of it like that until just now. But, yeah, I think it gives her a sense of some control. I mean, could you imagine being 10 years old and having all that done to you?"
The prognosis is that Emily will likely need a heart transplant. The LVAD is allowing the heart and lungs to get more efficient and stronger, which will be beneficial with the transplant. But in the meantime, Emily has to be plugged into a power source at all times to keep the LVAD device working.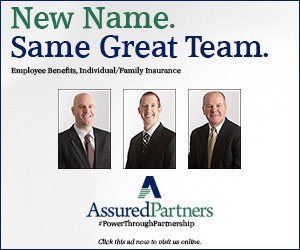 Brad said it's gut-wrenching to think of the path forward, but in the same breath, he and his wife are so grateful for the staff at the hospital.
"What they do with the kids is just amazing." he said.
Emily had her surgery on a Wednesday because that side of her heart wouldn't pump on its own. Maria came home the following Saturday morning.
"She said that was the hardest thing she's ever done," he said.
"Knowing what she needs in that hospital... she needs us to be as strong as possible. Just sitting up in a chair is like running a marathon to other people, and we have to be there for that physical therapy. My heart breaks two or three times a day just trying to push her."
Walker said they should be able to bring her home in 2 to 4 weeks but she has to stay plugged into the device. It has a long chord so she will be able to move around the school. He said there is also a battery that can be attached so she can get around, but she has to be attached to power all the time.
"They said she could live just fine with that, but to have a kid have to carry something like that..." he said. "The next step is the heart transplant. We didn't lie to her. You can't imagine telling a 10-year-old she needs a new heart. She broke down - 'I don't want anyone else hurting me'."
He said the family has decided the heart transplant is the best route.
"Our conversations, Maria and mine, have always been around how she can have the best quality of life. And that's where the heart transplant is the best way to go."
The family still has their Christmas tree up with Emily's presents still under the tree. Trying to navigate the holidays was difficult, but Brad said the Stead Family staff gave them an exemption to allow both Nathan and Jacob to come up for Christmas. The hospital has a restriction on visitations due to RSV and COVID spread.
Walker said both Menke & Co, his employer, and Holy Trinity Catholic, where his wife Maria works, have been incredible in giving the family the time they need to be with their daughter, and the boys at home.
Walker said he doesn't give any thought to the financial side of things.
"It doesn't matter. I haven't even looked at it. We'll figure all that out later, all that matters right now is my family, and Emily's health" he said.
Holy Trinity Catholic teacher and coach Melissa Freesmeier is part of a group putting together several fundraising efforts to benefit the family. She said it took very little to engage the HTC community and Fort Madison in pulling the projects together.
"There's just not a lot we can do except be there for this family and do these things," Freesmeier. "It's the last thing on their minds. We called people and it was 'yes, yes, yes, yes'. We had a meeting last week, everyone took their jobs and went with it."
An Emily Walker Benefit is set for Feb. 18 at the St. James Parish Center, 2044 Locust St, in St. Paul.
A free will donation is being accepted for a pulled pork dinner from 4 to 8 p.m.. Supervised kids' activities will be available during the dinner with a silent and open auction beginning at 6 p.m.
Freesmeier said auction donations are being sought for the event, along with any contributions of groceries and beverages for the dinner.
HTC graduate Mason Holvoet will be conducting the auction. Items can be dropped off at JM Electric, 2231 Hwy. 16 in West Point from 7 a.m. to 6 p.m. - until the auction.
Holy Trinity Family Parish is also inviting area communities to an Emily Walker weekend. A spaghetti dinner will be held from 5 to 7 p.m. at McAleer Hall on Saturday, Feb. 11 with a Euchre tournament starting at 7:30 p.m. Beer and Wine will be available.
Sunday, February 12th will feature a brunch from 9 to 10:30 a.m. at Roling Hall and from 11 a.m. to 12:30 p.m at McAleer Hall for a free will donation.