FORT MADISON - At 106 she sauntered quickly into the chapel to sit down and talk.
On Wednesday Mildred "Millie" Schulz turns 107. She's the first to tell you she probably won't be around next year.
Don't bet on that.
Her grandson Tom said he told his grandson Caden to keep the interviews with Mildred going after he and his wife Joanne pass, hinting that she would outlast them.
Millie, who's a resident at The Madison, said they are making a fuss over her birthday.
"My vitals must be such that they don't think I'm going to go on much longer," she said with a smile. "They're making an awful lot of my birthday."
Her memory is impressively tight for someone who was born before radio and television at the end of WWI. She remembers WWII "and a whole slugga stuff after."
Schulz said she didn't have special diets, but coffee and toast is what she's had for breakfast.
"I can't say that I did anything special," she said. "I had coffee and toast for breakfast for many and many a year. Papa would make a whole stack of toast in the morning. Two slices for me, two for my sister and four for each of the two boys and had it in the warming oven. And we kept on living."
Tom said Millie taught him how to skim the cream off the top of the milk for his cereal when he was younger.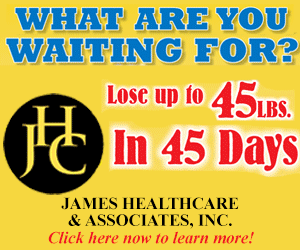 "So I don't think she was on a low-fat diet," he chuckled.
Millie grew up in Normal, Illinois, the daughter of a house painter.
"We knew him as a painter, but to Papa, he was an 'interior decorator'," she said with a little sarcasm.
Her father then took a job with the C&A (Chicago and Alton) Railroad and worked on the interiors of the railcars including dining rooms. One of her biggest memories is the depression and her father coming home in tears becuase he couldn't afford groceries for the family.
"He had arthritis in his feet and legs and he walked all over looking for work," she said.
"I told him to just go down and sign up for help. He was a very proud man and cried because he couldn't pay for groceries. He ended up doing it, but he didn't like it."
She also remembers being very athletic as a youth, loving track and soccer.
"I could play soccer. I was good at it. I could beat everyone down that field and shoot it right in the goal, but then my coach added a rule. He said I couldn't beat everyone to the line and shoot. I had to wait," she said.
"I also used to go out to the track and set up the high hurdles and then I would run them. One day on the way home, a young man came up to me and said I had to stop running the hurdles. I asked why and he said because the coach was timing and I was faster than most of the boys."
Millie has a son, Jerry, and a foster daughter, Pat. Jerry works with Tom at Your Heat and Air Guy, the local HVAC service company. Millie's other grandson on Jerry's side, Tim, lives in Florida.
Iowa has only one living resident over the age of 110 and that is Hazel Young, according to Wiki's Gerentology list of supercentenarians, making Millie one of the oldest living Iowans.