"It's A Wonderful Life" comes back to playhouse starting Friday
BY CHUCK VANDENBERG
PCC EDITOR
FORT MADISON - The Old Fort Playhouse gets turned into a radio sound stage for the holiday production of "It's A Wonderful Life" coming this weekend to historic downtown Fort Madison.
Paul Wilkerson takes on the role of the hard-luck, but blessed, George Bailey in the live radio play that takes the stage Friday-Sunday Dec. 3-5, and 10-12. Friday and Saturday shows open at 7:30, while Sunday matinees begin at 2 p.m.
Wilkerson is in his first ever role in the Old Fort Players and plays alongside wife Bonnie Wilkerson who takes on the role of Mary Hatch Bailey.
Wilkerson's reads carry the emotion of the 1946 play made famous by Jimmy Stewart and Donna Reed. The two bring the holiday classic to life and sometimes it makes sense to close your eyes for a while in your seat and just take in the voices and background noise that used to come through the old RCA radio players.
The charm of the production may be Lee County Supervisor Rich Harlow reprising his 2013 role as the radio announcer, who's timing is perfect in rolling out the radio play, but also ushering in the commercial breaks for sponsors of hair products and "toilet" soap to keep your auto clean.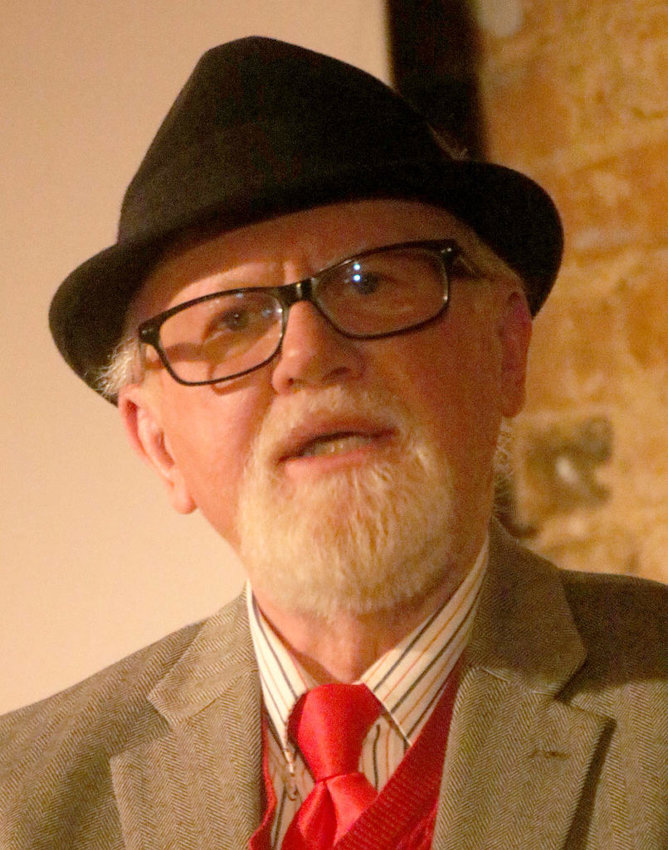 Harlow's base in seasoned radio and announcing prowess comes through to set the pace for the production. Jim Posz moves easily between multiple characters including Clarence, an angel 2nd class, who's in desperate search for his wings and the approval of Joseph the Archangel, voiced by Matt Abel.
Posz has appeared in plays dating back to 1982 and was most recently in Harvey. Abel has been part of the Old Fort Players for several years and his family has been involved in almost all of the productions over the past five years.
Jan Jud takes on the roll of the crotchety Mr. Potter, but has to move at times quickly between voicing the role of Uncle Billy. When Billy unintentionally hands a critical deposit to Potter, Jud jumps back and forth during the exchange with surprising ease.
Several cuties play the roles of the Baileys' children and young George and Mary. Shelley Dowling, an OFP veteran, takes on the role of Violet Bick and other background characters, while Kim Albers handles a plethora of voice casts including Rose Bailey, Matilda, and Mary's mother.
Kelly Shields directs the action from a seat in the back of the live play, setting a few doors and adding some of the old fashioned sound effects that took radio plays into the imagination of those on the floors next to the living room radio.
Tickets are $15 for adults, $12 for seniors and military personnel and veterans, and $10 for students ages five and up. Tickets can be purchased by calling 372-9559, at www.oldfortplayers.com or by email at oldfortplayerfm@gmail.com.