Letter to the Editor
November 8, 2022, is right around the corner. Henderson County residents have an important decision to make on this Election Day. You all get to decide who your sheriff will be for the next four years and with the current climate we are in this decision is of vast importance. You must decide who you want to be the leader of the office that provides your public safety and many other services.
I am writing to endorse Matthew Link as the man you should choose for Henderson County Sheriff. Some of you may know, and others may not, that Matt and I are first cousins. This gives me a unique advantage of knowing who he is and what he is all about because we grew up together. Looking back at how we grew up I have seen many of the qualities that make him the best candidate firsthand. Matt was raised to give of himself to others which is something he has done for the last twenty years at the Sheriff's Office as well as serving his community as a volunteer firefighter, and even in coaching youth sports. He was raised with integrity which shows through in his case work. He was raised to work hard and never quit which shows in his long-term commitment to Henderson County.
Now, I recognize that some may find my opinion biased. But I have also had the privilege of serving in law enforcement with Matt for the duration of our careers. Family bond aside, I could not think of anyone finer to lead the Henderson County Sheriff's Office. Matt and I started in the Henderson County Jail around the same time. He worked hard and was appointed as a Deputy. He hit the ground running by being proactive in searching for and sending criminals to jail at a very successful rate. My career path took me away from Henderson County and I have been in Hancock County for most of my career.
Over the years Matt and I have worked cases together that crossed jurisdictional boundaries. Matt always showed great knowledge and leadership. He not only knows the law and how to enforce it, but he also knows the criminal element and how to investigate crimes. Over the last few years, we have both moved to the administration side of law enforcement. I came to this role later than Matt and I have leaned on his knowledge and experience several times. Matt had learned directly from experience and an overall willingness to get in and get the job done.
Matt has been crucial in brining the Sheriff's Office up to date on many things. The one we worked closely on was the partnership of Hancock and Henderson Counties 911 services. Budgetary constraints and needs were balanced in making the partnership, so the citizens of Henderson County were better served. Matt also was crucial in restarting your K9 program. This will show to be a vital tool in helping to fight the epidemic of methamphetamine in Henderson County and beyond. Matt worked with the county board and former Sheriffs Haynes and Seitz to keep the department up to date with equipment and training. He did this and many other things because he is committed to making the office better and more capable of serving you as citizens.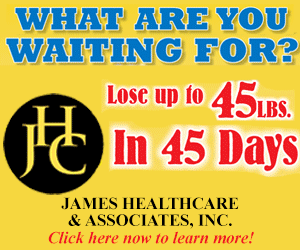 The challenges that we will face as law enforcement and as law abiding citizens due to recent legislation is real. Law enforcement as a whole has changed many times over the course of my career. None more so than with the "Safe-T Act". Matt has been there through these changes and was tackling how to implement them when your county board appointed his opponent. The reporting requirements, changes in how laws are enforced, and elimination of cash bail is changing the landscape of law enforcement and your lives.
Matt got on board with us and brought our records management system to Henderson County. This program has been designed to make records keeping and reporting requirements easier for law enforcement. And he did this at very minimal cost to you, the taxpayer. This is just a small example and a small portion of how Matt's leadership was shown to make Henderson County Sheriff's Office more efficient and compliant with the new legislation.
Matt has explored and discussed with me many ways he has worked to keep costs down and the budget under control. These struggles are real for us here in west central Illinois. Times are tough, and leaders must make tough decisions on operations. Matt is the leader to make those decisions.
As we navigate into January 2023 and the elimination of cash bail the world we live in will see a great impact on public safety. It is going to take dedication and leadership from Sheriffs and Police Chiefs across the state to ensure the safety of citizens. Matt has shown you he has the dedication and leadership. He has been dedicated to Henderson County unquestionably. I have seen a mass exodus of good law enforcement officers over the last couple of years. Matt has stayed and asks for your vote to elect him as your Sheriff. I think if you look at his career and his dedication to Henderson County the decision to vote for Matt is an easy one. I encourage you to do your homework on this, reach out and talk to Matt and his opponent. Ask them the tough questions, ask them how they will run the department and keep Henderson County a great place to raise a family. I think you'll find that Matthew Link is the only qualified candidate for Henderson County Sheriff.
Sincerely,
Joshua L. Smith