BY JOHN BOHNENKAMP
PCC SPORTS
FORT MADISON - The difference in Fort Madison High School's boys basketball team is one year.
That showed in Friday's 61-50 home win over Fairfield.
The Bloodhounds led by 16 at halftime, then the Trojans rallied to get within five points three times in the second half.
But a rotation of eight seniors has learned how to finish games.
"Last year we don't close that out," Fort Madison coach Ryan Wilson said. "But, maturity, right? You go from eight juniors to eight seniors. They live, they learn, they work in the offseason and they make adjustments."
That kind of maturity has helped Fort Madison get off to a 3-0 start, and the key, Wilson said, is you don't know who is going to lead the way.
In this game it was Reiburn Turnbull, who hit his first two 3-pointers of the game and finished with a game-high 21 points.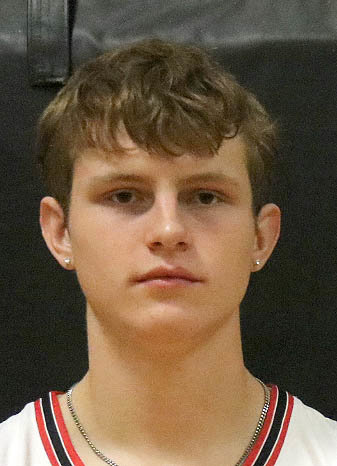 "The kid's capable of doing that," Wilson said. "He's capable of having those kind of nights. He can shoot. When he is catching and shooting in the right way all of the time, he's going to make them."
Turnbull's last 3-pointer came with 2:32 to play, putting Fort Madison up 50-40. Miles Dear added an up-and-under layup seconds later, and the Hounds led 52-43. Fort Madison then closed the game by making nine of their last 12 free throws.
Dear added 16 for the Bloodhounds.
"That's the thing about this group — eight deep and they're all seniors," Wilson said. "The great thing is you don't know who is going to step up on a given night. Any of them can do something. That's what makes this group fun. Anyone can show up on a given night."
Fort Madison dominated the first half. The Bloodhounds held the Trojans to just one first-quarter field goal and had a 28-12 halftime lead.
But Fort Madison scored just four third-quarter points as Fairfield rallied.
"Our offense was bad the first three minutes," Wilson said. "We were up 16 at half, and if we could have gotten up by 20 we could have pushed them away. But they got back into it."
Now, though, Fort Madison knows how to close.
"It's just the difference in maturity," Wilson said.