BY CHUCK VANDENBERG
PCC EDITOR
MONTROSE - A robotics team that held its own a couple years ago at a regional competition has been retooled to incorporate students from all of Lee County.
The team is being hosted by the Lee County Economic Development Group and is sponsored by county businesses and industries.
Shalisse Johnstun, the instructor for the program for the past several years, said adding Keokuk and Central Lee brings additional opportunities to the crew.
"Before, we were the only schools doing the big bots and the other schools have been a little apprehensive, but tonight we have students from all three schools here," Johnstun said.
Students from Keokuk, Fort Madison, and Central Lee attended an open house at Lee County Economic Development Group's new offices in Montrose.
She said having a countywide team also provides some additional opportunities. Not just the added number of students but from different industries in the county now that can help with the team.
Johnstun also said there will be some challenges being a countywide team with transportation, but nothing that can't be overcome with good planning and sponsorships.
LCEDG Project Manager Dana Millard said the theme of a united Lee County, which LCEDG has been promoting for years, wasn't lost on the group.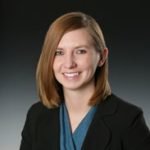 "We wanted to have something that was countywide for our students and this was an opportunity for us to be able to do that," she said.
"All three schools have had robotics in some form, but we haven't been able to come together and build something great and this is that opportunity."
Millard said robotics in the county began with Lego Robotics programs at school libraries, which transitioned into middle schools, and then to the high school level for high school robotics.
The Fort Madison team has been in the First Robotics League since 2018, while Keokuk and Central Lee both have been involved in First Tech Challenge. Keokuk also does Lego Robotics classes at its elementary schools currently.
Millard said LCEDG is a great location to host the team because it is equal distance from each school and allows more room for the students to work with the robotics.
"This allows them also to have a build room that is significantly bigger than a classroom. They also have a business side of the program where they have to create a website, do some writing and budgeting, and they will have room here to do that, as well," Millard said.
The students involved have to sell their own sponsorships, but LCEDG can help make those connections.
"The big challenge is that the students don't know who to contact and we provide those connections for them, as well as providing meeting spaces," Millard said.
"We have business and industry mentors that work on robotics in their facilities who have committed to come out and help the students on site."
The students meet after school on Thursdays at the LCEDG facility.
Millard said the season kicks off Jan. 8 and competitions begin in April. The first competition is in northern Missouri and then, if they advance, they would move to UNI for a regional competition and as they progress, the competition becomes national.
Last year the competitions were cancelled, and the program focused on creating games in each team's facility and turning them in for competition scores.
Johnstun said fundraising has been going okay so far this year, but they are still trying to determine what the team looks like. She said the biggest need is for industry folks to come in and help the students with problem solving, welding, and electronics.
Anyone interested in helping mentor, sponsor, or contribute to the program can do so by calling the LCEDG at 319-463-9030.