Seeing the throngs of people at Rodeo Park on Thursday brought back memories of the annual cross country meet that was held there for years.
Something was a bit special about Thursday's Timm Lamb Invitational, however.
It's a couple freshmen girls that just happen to be sisters who are having a lot of fun running past the competition.
Avery and Addison Rump have become the topic of conversation around the encampments that are so typical of cross country events.
Avery Rump, who won the Timm Lamb Invite in under 20 minutes, is currently ranked 5th in the state in Class 3A girls.
Not five minutes out of middle school, this girl is one of the premier runners in the state. Addison hasn't cracked the top 30 yet, but a short conversation with Addison shows she has aspirations for the state meet in Fort Dodge in October, just as much as her sister does.
But the pride she has in watching her sister blow past the competition is as big a motivator for her as is trying to catch her.
Addison said she doesn't really focus on where Avery is during any given race, other than to say, "She's usually way up there right off the gun."
Which she is.
Before the mass of girls running Thursday got to the "funnel" Avery was battling Iris Dahl of Washington for the top spot heading into the park.
Avery would end up winning by close to a full minute. I was waiting for her at the finish line, shooting pictures and hoping for a quick interview.
She came off the line after running three full miles in about 19:30 and I said, "Hey Avery, when you catch your breath I'd like to talk to you for bit."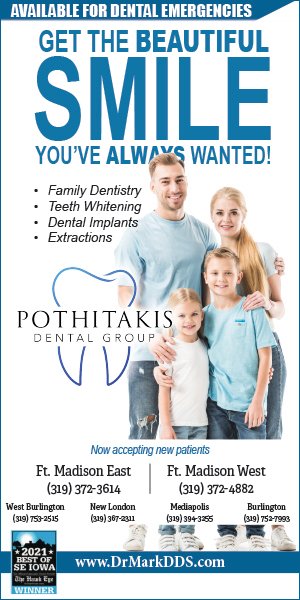 She said okay, and in less than two minutes was back with a cherry popsicle, fully recovered.
She, as was Addison who also gave us some time, very humble calling the start to her high school cross country career a "dream come true."
When I asked her if she knew she was ranked in the top 5 in the state she smiled. "Oh my God, I'm so happy about that."
It hit me very quickly that this young lady, and her sister, are very genuine girls that are just happy to be competing. The success that has come with it seems to be sincerely a surprise to them.
I remember covering their father Matt for the Daily Democrat when he played sports at Aquinas. My brother John was his baseball coach when he played with names like Dan Hoenig, some Druppels, and so forth.
He was quiet and reserved, at least to reporters, as well. But there's something special about these girls and their approach.
It's a love of the sport, like a commercial. Just go run. And run faster than the rest.
I've seen this family working out at the track. I was doing old man laps where I run a half, walk a half. My intention is to get my three miles so I can go home. I hate it. I hate running...get it in and get it over with.
These girls love it. Their parents have made it fun and not overly aggressive. It's a great lesson for parents today and it's going to be a whole lot of fun to watch this story unfold.
Another thing to watch unfold is how the city deals with an encampment that's cropped up near Avenue N and 23rd Street. This is a very interesting situation and is being monitored heavily by the city and law enforcement, and the community - but that's Beside the Point.
Chuck Vandenberg is editor and co-owner of Pen City Current and can be reached at charles.v@pencitycurrent.com.