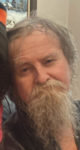 Richard Lee Hopper, 70, of Nauvoo, Illinois, passed away at 12:42 a.m., Wednesday, December 29, 2021 at  his home.
He was born on March 30, 1951 in Carthage, Illinois, the son of Frank and Leila (Michael) Hopper. On July 30, 1976 he married Sandra Wilson in Keokuk, Iowa.
Survivors include his wife: Sandy; two sons: Shawn (Trish) Hopper of Fort Madison, Iowa, Michael (Jocelyn) Hopper, of Savannah, Georgia; daughter: Karie (Drew Culver) Hopper of Macomb, Illinois; grandchildren: Nicholas, Cory, Avery, Matthew and Everly Hopper; sister: Shirley (Donald) Harmon of Clinton, Iowa and several nieces and nephews.
He was preceded in death by his parents, mother and father in-law Woodrow and Loretta Wilson.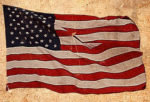 Rich graduated in the class of 1970 from Nauvoo-Colusa High School. He served in the United States Marines in the Vietnam War. He retired from J.I. Case Company. He was a member of the National Rifle Association and Hancock County Gun Club. Rich enjoyed hunting, fishing, gardening and most of all his grandchildren and dog "Boom".
His body has been entrusted to the crematory of Schmitz-Banks & Beals Funeral Home for cremation. Per his wishes there will be no services held.
A memorial has been established in his memory for the O.S.F. Children's Hospital or Holy Trinity Athletic Board.
Online condolences may be made to the family at www.sbbfuneralhome.com. Schmitz -Banks & Beals Funeral Home is assisting the family with arrangements.