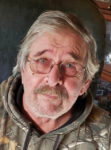 Charles Edwin Franklin, 68, of Farmington, Iowa, passed away at 8:41 p.m. Friday, December 10, 2021 at his home.
He was born on August 5, 1953, in Blackwell, Oklahoma, the son of Gerald Wilford, Jr. and Luella Jane (Andrew) Franklin. On August 17, 1974, he married Louise Jane Southern in Wichita, Kansas. She preceded him in death on January 5, 2013.
Survivors include his ten children: Marshall Kent Charles Franklin, James Edward Franklin, Jay Micheal Betts, Brandon Charles (Tricia) Franklin, Ashley Susan Marie McCann, Alexis Marie Franklin, Kianna Louise Franklin, Kandyce Jane Franklin, Shannon Charles Franklin and Curtis Charles Franklin; nine grandchildren; five great grandchildren; two brothers: Gerald Wilford Franklin III of Topeka, Kansas and Rodney Lee Franklin of Keokuk, Iowa. Also surviving are several nieces and nephews.
He was preceded in death by his parents: Gerald and Luella and his wife: Louise.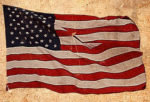 Charles was a 1971 graduate of Fort Madison High School. He served in the United States Navy. He was a member of the Church of Jesus Christ of the Latter Day Saints, the Iowa Foster/Adoption Kids Association and West Point bowling league. Charles enjoyed fishing, hunting, gardening and watching sprint car racing.
Friends may call after 12:00 noon Tuesday, December 14, 2021, at Schmitz Funeral Home in Farmington, where the family will receive friends from 5:00 p.m. to 7:00 p.m. that evening.
A funeral service will be held at 10:30 a.m. Wednesday, December 15, 2021, at Schmitz Funeral Home in Farmington with President Jon Robbins officiating.
Burial will be at Greenglade Cemetery, in Farmington with full military rites presented by the Farmington American Legion Richardson - Anthony Post #231.
A memorial has been established in his memory.
Online condolences may be made to the family at www.schmitzfuneralhomes.com. Schmitz Funeral Home of Farmington is assisting the family with arrangements.