Board authorizes $10 million in bonds, and approves plan that includes two more future bonds to pay for projects
BY CHUCK VANDENBERG
PCC EDITOR
FORT MADISON - Fort Madison School Board President Dianne Hope choked back tears before the board voted on fully funding plans to expand two district buildings at a cost of just over $33 million.
The board approved the spend and current design plans after hearing from district financial advisors and officials with Carl A. Nelson, the district's construction manager on the work.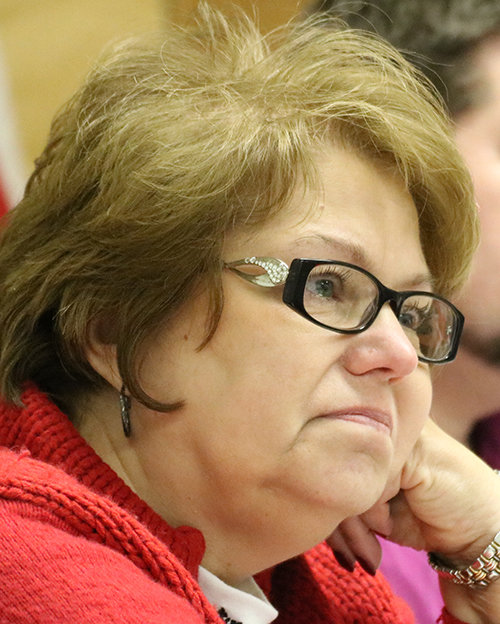 "It's been a long six years coming to this point. Like some of those that have talked, it's emotional. We've worked very hard," Hope said.
She said the district has been working against a lot of economic and pandemic forces as far as costs on the project, finding materials, and hoping for a labor force sufficient for the two-year project set to be bid next year.
"We're putting a stake in the ground as a board that we will spend up to $33 million based on the options we're looking at," Hope said.
The board not only voted unanimously to approve spending the money, it also unanimously approved moving forward with current design plans and not pulling the project apart in lieu of cost savings.
New board members Mio Santiago and Paul Wilkerson were sworn in after the district approved the financial plan for the projects. Current member Brad Menke was also sworn in for another term.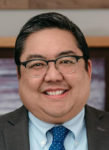 Then the new board voted, after about 35 minutes of discussion, to approve the building design plan.
Santiago said he was a bit nervous when the meeting got moved up, but said he was happy with the decision considering all the information at hand.
"I'm excited about it. It's been a long time coming. I was hesitant at first when they bumped this up and was a little nervous spending the public's money like that," Santiago said.
"But when I sat down with Sandy and looked at it, it was doable. And if we kick it down the road, it's going to get more and more expensive, and that's not any good."
Board member Lois DiPrima said it was time to "go big or go home."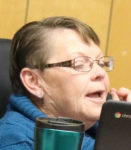 "We need to do this now, based on my experience in the past, if we don't do it now. It won't get done."
The district is looking at moving all students into the Fort Madison Middle School and Fort Madison High School, with PreK-6 in the middle school and 7th-12th at the high school. The two elementary schools would be retired after the 2023 school year if all goes according to plans.
The middle school work carried an initial price tag last year of about $14.7 million while Phase 1 of the high school renovations would provide the classroom space and new gymnasium at a cost of about $10.2 million. That $25 million price tag swelled to just over $33 million with recent inflation under construction material and labor pressures.
The district also authorized the issuance of $10 million in bonds at the meeting and those proceeds will be in the district's possession on Dec. 20. Slightly more than $800,000 will be put in a reserve fund to protect potential bond payment revenue dips, while close to $75,000 will be used to pay for bond costs.
The district will then bond for an additional $10 million against SAVE funds in 2023 and then another smaller bond in 2024 to finish Phase 1 of the projects. The district will use cash on hand and some Physical Plant and Equipment (PPEL) levy funds to make up the rest of the costs.
Hope said it was critical to the board to not pull the project design apart, which was considered to get the budget down.
"It was very important to not pull that project apart. The ad hoc committee had come up with that plan and the board sanctioned it and we were moving forward," she said.
"It's a disappointment to me that the economy, the pandemic impact, labor impact, all this stuff was impacting us. But at this point in time, with no additional property tax levies on the district property owners, I'm thrilled we can move forward for the students and for the staff."
Several teachers and parents spoke to the board in favor of moving forward with the projects intact.
"As a taxpayer, I do completely support (this). I voted in all those bond issues - that's my money. I want you to spend my money on my kids, because all these kids here are my kids," said district teacher Rachella Davis.
Teacher Dawn Johnson said anything other than the original plan is teachers continuing to "make do".
"I cannot collaborate now with my co-workers from kindergarten because they are across town," she said.
"If you go with the options that 6th grade would be here or there or wherever, we're still in that same position. It's not conducive to the learning we want to see take place."
In other action, Hope was elected by the board to continue serving as president. Josh Wykert also was nominated for the president's spot. Wykert was re-elected as Vice President of the Board.