FMFD tackles second structure fire in city in under 24 hours
BY CHUCK VANDENBERG
PCC EDITOR
FORT MADISON - Fort Madison firefighters have had a busy stretch as a second home was heavily damaged by fire Thursday morning.
Firefighters were called to 3431 Avenue O shortly after 9 a.m. for a fire that had broken out near a furnace in a crawl space of the home.
The building was an unoccupied rental unit owned by James and Connie Brown who live next door to the west.
Fire Chief Joey Herren said the origin of the fire was a furnace in the crawl space, which caused smoke to get throughout most of the structure.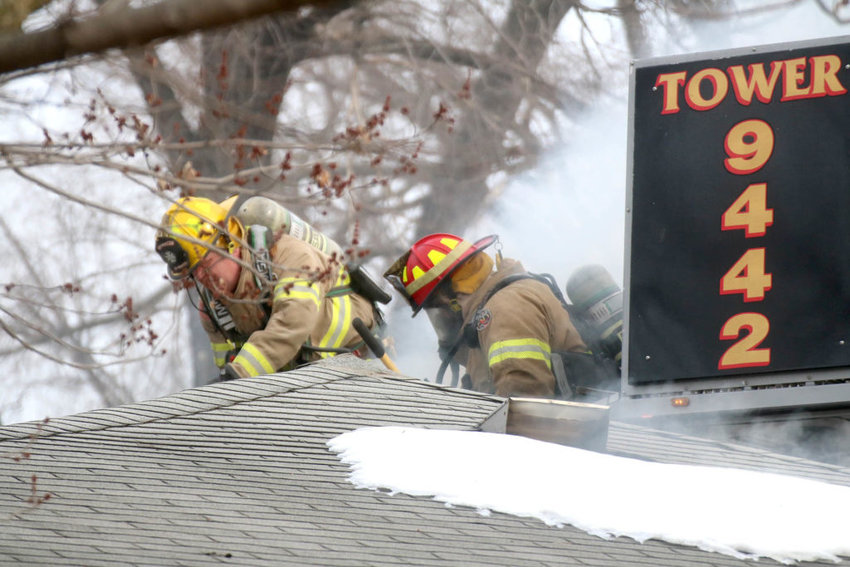 "We had smoke leaking out of every orifice of that house," Herren said "That makes you worry about what's going on."
Firefighters had the blaze under control quickly, however, and were on the scene until about 12:30 p.m.
Lee County EMS Ambulance and Fort Madison Police were on the scene to assist. Herren put out an all-shift call for the fire.
He put the damage at about $40,000 and said he didn't know if the structure would be considered a total loss.
"The fire burnt the floor joists and some rafters in the roof, but sometimes it's just a toss up as to whether they can fix them or not," he said.
According to Lee County Treasurer records, the home is valued at $62,000.
It is the second home in two days that's been severely damaged. Firefighters worked on a structure fire in the 1600 block of Avenue L on Wednesday afternoon. That home was considered a total loss and was uninsured.