FORT MADISON - The trial of an 18-year-old man accused of shooting his best friend in 2021 is set to go to jury deliberation Friday.
Dimari "DJ" Meredith is charged with 2nd degree murder in the shooting death of Deeuntae Ceasar, then 15, on Nov. 3, 2021.
The shooting took place in Ceasar's bedroom at his grandmother's home in the 4200 block of Avenue L in Fort Madison.
On Friday, the state, represented by Israel Kodiaga and Susan Krisko of the state's Attorney General's office, presented a second day of testimony.
Thursday's testimony included a toxicologist, a weapons expert, both with the state's Department of Criminal Investigation, David Doyle, former lead investigator with the Fort Madison Police Department, and a forensic pathologist with the state Medical Examiner's office.
The defense presented Ceasar's uncle Jeremiah Turner and then Meredith took the stand to wrap up testimony for the day.
Compelling testimony was given by Victor Murillo, a firarms expert with DCI.
Murillo told the jury it would be difficult to accidentally fire the weapon, a Ruger 9 mm semiautomatic pistol, due to passive and locking safeties. He said his investigation of the weapon showed it was functioning properly.
"It was functional and fired correctly," Murillo said.
"You have to pull that trigger back. It would be hard to fire accidentally."
Meredith testified that he and Ceasar had smoked marijuana prior to getting the gun out of a shoe box and then were playing with the gun when it accidentally went off striking Ceasar in the back side of his neck on the right side.
Autopsy photos were also produced showing where the bullet entered at the neck.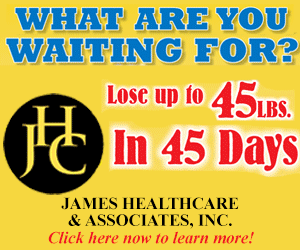 Smith said the bullet went up into Ceasar's brain where it was recovered and entered into evidence. He said otherwise Ceasar had no natural diseases or conditions that would have contributed to his death.
Smith ruled the death a homicide, but said that wouldn't preclude an accidental death. Only that another person caused the death.
"From the trajectory of the bullet, it couldn't have been self-inflicted. That would be impossible," he said.
Meredith testified that he and Ceasar were best friends and spent a lot of time together moving back and forth between each other's homes, playing games, and smoking marijuana.
Krisko pushed Meredith on his statements to police which didn't indicate any accidental firing of the weapon. She also pointed to statements Meredith allegedly made to police pointing to several other people as possible shooters.
"You told them you were asleep when it happened," Krisko asked.
"Yes ma'am," Meredith answered.
"You told them that Deeuntae shot and killed himself," Krisko pressed.
"Yes ma'am" Meredith answered.
"But today, you're telling the jury this was just an accident?" she asked.
"Yes ma'am," he said. "I was scared. Something happened, so I lied."
Meredith testified he didn't try to help Ceasar after the shooting and eventually ran from the room after someone in the room kicked him in the face.
Friday morning will open with closing arguments on both sides and then jury instructions, before the jury is handed the case for deliberation.